Quick Formatted Sony External Hard Disk Drive
"I need help for quick formatted Sony external hard disk drive data recovery. My Sony external hard drive has 1TB capacity which contains about 200GB data, but I mistakenly formatted external hard drive when I was viewing data. I clicked Quick Format option when formatting the external hard disk, so I want to know how to recover files after quick formatting Sony external hard drive."
"I performed a quick format on my 500GB Sony portable hard drive and lost some important data. Is there format recovery freeware that can restore quick formatted external hard drive so that I can get back the lost files?"
"If anybody knows the solution for data recovery after quick format Sony external hard disk, please show me the detailed guide. I really need to restore all those lost files. Thanks for any help!"
Video - Formatted USB Disk Recovery

Also read: how to recover formatted external hard drive
Quick Formatted Sony External Hard Disk Drive Recovery
iCare Data Recovery Pro helps recover data from quick formatted Sony external hard disk without modifying any original data or hurting the disk. This data recovery software can restore all kinds of files such as images, videos, music, emails, office files, etc. If you quick formatted Sony portable hard drive by mistake, you can follow the steps below to recover data:

Step1. Download and install iCare Data Recovery on your computer. Start the software and choose a proper scan mode.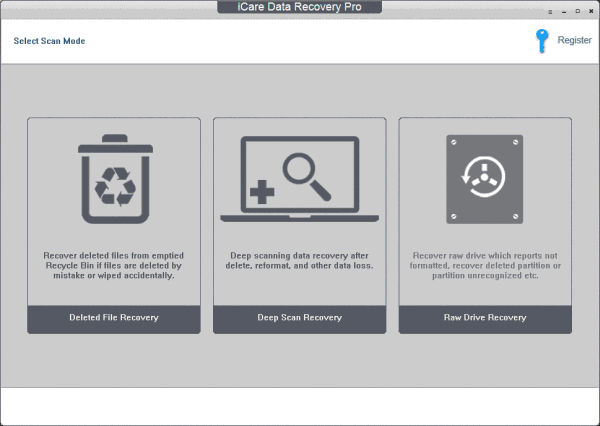 Step2. Choose the formatted Sony external disk and let the software scan it.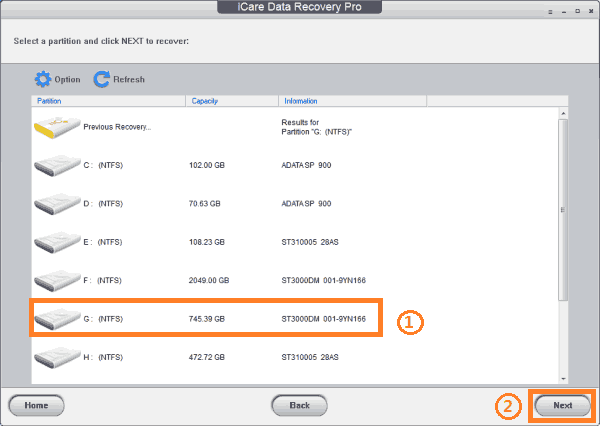 Step3. Preview files after scanning and the save the files lost from your external disk to another disk.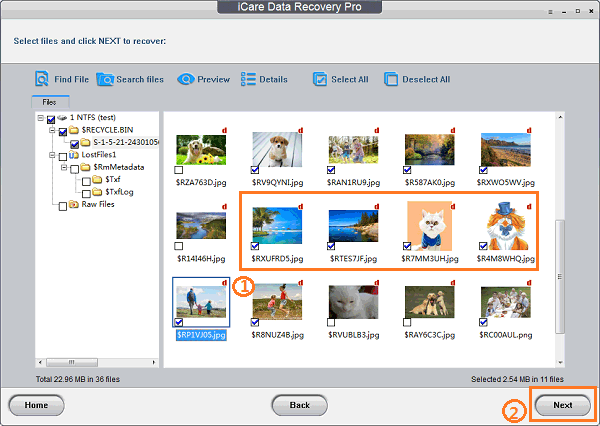 Sony Portable Hard Drive Recovery after Format
Usually, Windows system provides two options for its users to format a disk drive, namely quick format and complete format (also called full format). Both complete format and quick format can erase all data on your Sony external hard disk, but quick format enables you to format the disk much faster because it only formats the disk without checking and repairing bad sectors. Although there is some difference between quick format and full format, data recovery is possible whether you perform a quick format or full format on your Sony external HDD.
The Bottom Line
Files loss due to quick format is different from when files got lost due to deleting. When you quick formatted Sony external HDD, files will be erased immediately. So you need to rely on data recovery software to perform file recovery. iCare Data Recovery provides an easy solution for Sony external HD quick format recovery. Free download the software now.

Also read -> format recovery software
---
Related Articles