Quick Formatted NTFS Partition by Mistake
"I need to recover videos from quick formatted NTFS partition. There are two partitions on my computer, while there is one FAT32 partition (C drive) and another NTFS partition (D drive). I formatted the NTFS partition by mistake and lost all data. Is there any solution for quick formatted NTFS partition data recovery?"
"Is there any format recovery software that can restore files after mistakenly quick format NTFS partition on computer? I performed a quick format on my E drive (NTFS file system) when I wanted to format another partition. Now, I rally want to get back all lost files because they are important."
"I formatted D partition by mistake, how can i recover formatted d drive? There are three partitions on my computer, namely C partition, D partition and E partition. C drive has FAT32 file system, while D drive and E drive have NTFS file system. Recently D drive turns to RAW file system and system asks me to format it. I am wondering if I can quick format the D drive from RAW to NTFS without losing data."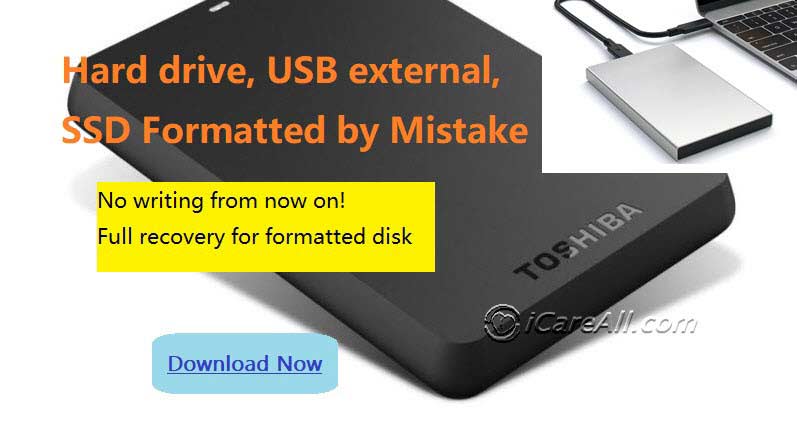 Also read: how to recover formatted hard drive
Video - Formatted Partition Recovery
Also read: Format Recovery Software
Quick Formatted Hard Drive Partition Recovery (NTFS, FAT32)
NTFS partition means that the file system of the disk partition is NTFS. Usually, a hard disk partition or external hard drive has NTFS file system on Windows PC. If you mistakenly formatted NTFS partition and want to get back lost files, you can use iCare Data Recovery Pro . This software can deep scan the formatted partition and help restore all kinds of lost files in batch. This software also allows you to preview found files after scanning. You can follow the guide below to restore files after quick format NTFS partition:

Step1. Download and install the data recovery software on your computer. Select a proper scan mode after launching the software.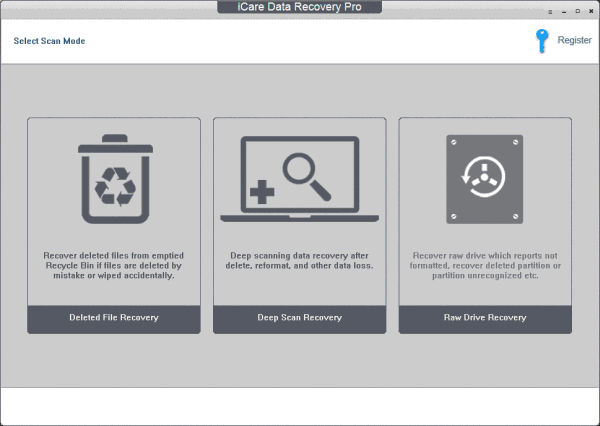 Step2. Choose the formatted NTFS partition and wait the software to scan it for lost data.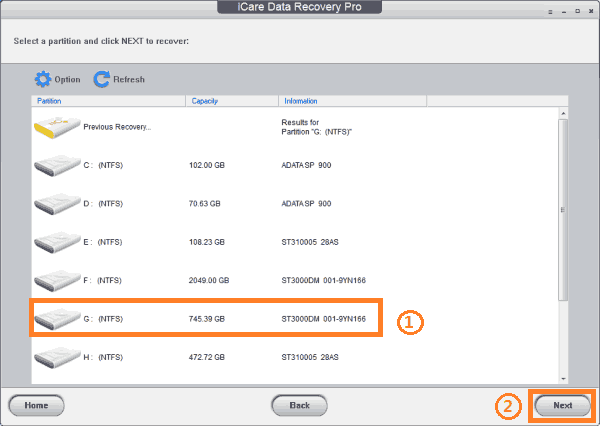 Step3. Preview and save the found files to another disk.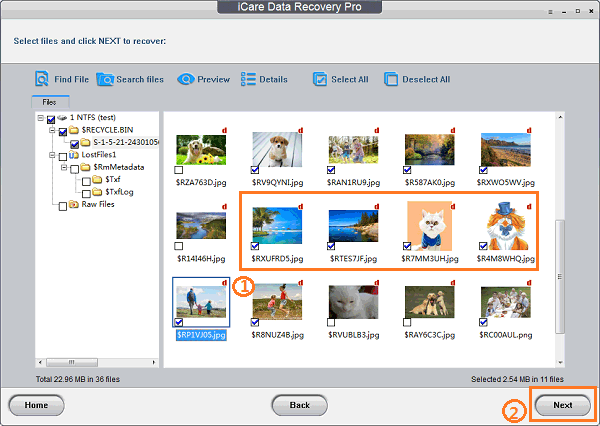 Data Recovery after Quick Format NTFS Partition on Windows
You can quick format a hard disk partition or external hard drive which has NTFS file system on Windows PC. When you perform quick format, system does not erase all data permanently which give you a chance to undo quick format the partition and get back lost files. Therefore, you should remember not to overwrite the original data by adding any new file.
The Bottom Line
iCare Data Recovery supports to restore files after quick format NTFS partition whether it is hard disk drive or portable hard drive. This software can work on Windows OS. Free download the software now!
---
Related Articles