Quick Formatted External HDD by Error
As a PC user, you may be familiar with the term "quick format", but do you know the solution for data recovery after quick formatted external HDD by error? Almost everybody has an external hard drive, but a handful of people know how to recover data from quick formatted external hard drive.
Users That Run into Data Loss after Quick Format External HDD by Mistake:
"I quick format my 1.5 TB external hard drive by mistake and now I cannot locate any data on the formatted external HDD. I tried to perform system restore but got nothing. What should I do to recover quick formatted external hard drive?"
"Did anybody try to recover data after formatting external hard drive? In fact, I performed a quick format on my external HDD because I thought it is my pen drive. My external hard drive shows empty after quick formatting and I want to get back my lost files."
"I moved all important data from my external hard drive to hard disk, and then I quick formatted my external hard drive to free up space. When I wanted to move the important data from my hard disk to external HDD, I found that one of the most important folders got lost. Probably, I did not move it to the hard disk, but I am not sure. Now, I want to recover the deleted files from external hard drive after quick format."
Quick Formatted External HDD Recovery
Quick format only erases directory information from external hard drive, so you can use iCare Data Recovery Pro to restore lost files after quick format external HDD by error. This data recovery software helps recover all data from quick formatted external hard drive as long as you have not written any new data to overwrite the external. This software works on Windows OS, so you can connect your external HDD to Windows computer to perform quick format recovery.

Steps to Recover Data from External Hard Drive after Quick Format
Preparation: Download and install iCare Data Recovery on computer. Plug the external HDD to the computer and run the software.
Step1. Select scan mode after running the software.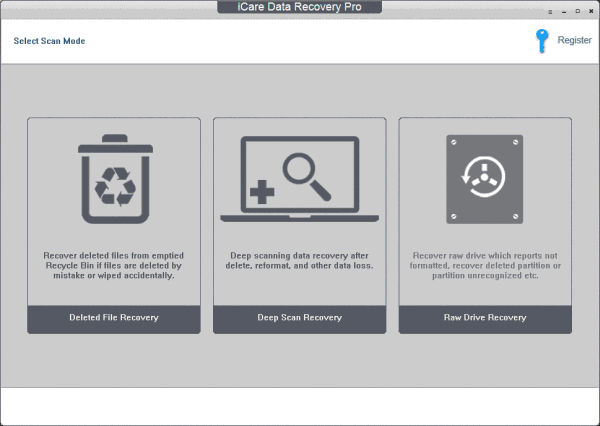 Step2. Choose the external hard drive as aim disk and wait the software to scan it.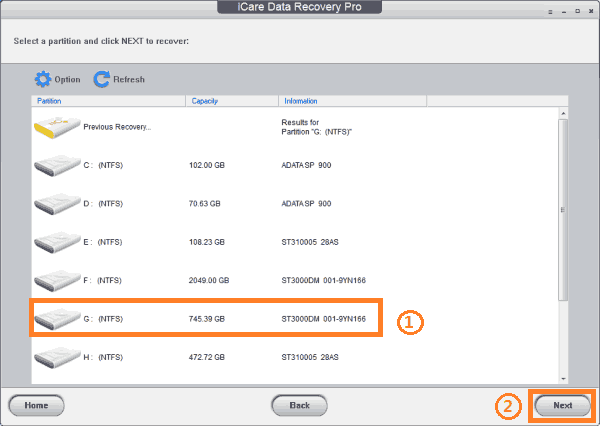 Step3. Preview and store the files you need.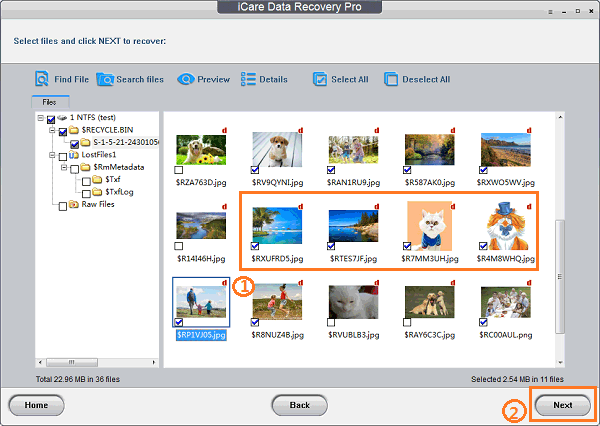 Format External HDD for Windows
Sometimes, you may receive some error message when you attempt to open your portable hard drive on Windows. You may format external HDD in order to fix the error under Windows system. When you meet the similar problem and need to format external hard drive for Windows, you had better extract files off your external first of all.
The Bottom Line for Quick Formatted Portable Hard Drive Recovery
Quick formatted external HDD by error? As mentioned above, formatting does not erase real data from your portable hard drive, so you have a good chance to restore lost files by using iCare Data Recovery. This data recovery is read-only data recovery tool that help restore quick formatted portable hard drive data effectively. It supports data recovery from Western Digital, Samsung, Hitachi, Seagate and all types of portable hard drives.

Free download the software now!
---
Related Articles