Quick Formatted exFAT FAT32 Partition
Table of contents
Do you know how to recover quick formatted exFAT FAT32 partition data? exFAT and FAT32 are common file systems of hard drive, memory card or flash drive. When you quick formatted exFAT or FAT32 partition by accident, what can you do to recover the lost files? Here are some related questions:
Users who just reformatted exfat/fat32 partition by error
"My 32GB memory card has exFAT file system. When I connected it to my computer to write some data, I mistakenly quick formatted the memory card. How can I recover all the photos from memory card that has exFAT file system?"
"How do I recover data from formatted hard drive that has FAT32 file system? I quick formatted a hard drive partition on my computer and I want to get back lost files. Thanks if anybody can show me the detailed solution."
"My flash drive is quick formatted by mistake while it contains much data. I need to restore those lost files from the quick formatted flash drive. By the way, my flash drive has exFAT file system. Can somebody recommend a useful solution for the formatted flash drive data recovery?"
Unformat tool - Quick Formatted exFAT FAT32 Partition Recovery
Whether you quick format a memory card, flash drive or hard drive that has exFAT or FAT32 file system, you can rely on data recovery software like iCare Data Recovery Pro to get back the lost files. You can use this data recovery software to retrieve any lost file after quick format by mistake or due to other reasons. Follow the guide below to restore files from quick formatted exFAT FAT32 partition now:

Step1. Download and install iCare Data Recovery on your computer. Launch the software and choose a scan mode.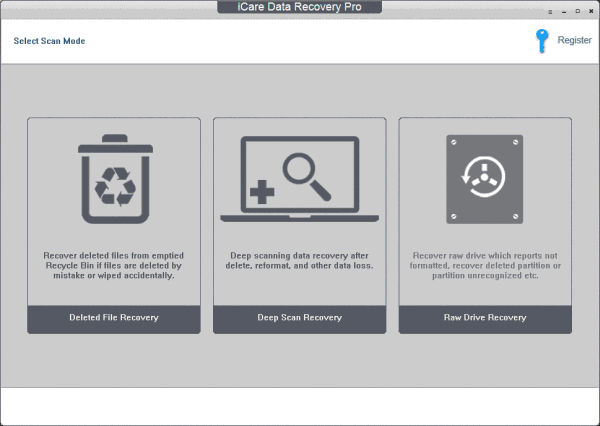 Step2. Choose the formatted partition and wait the software to scan.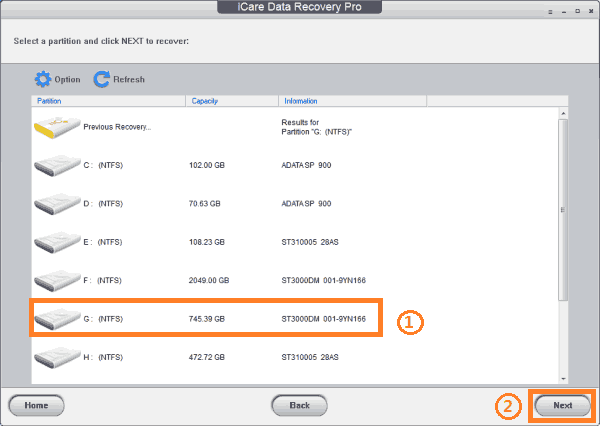 Step3. Preview and save the found files after scanning.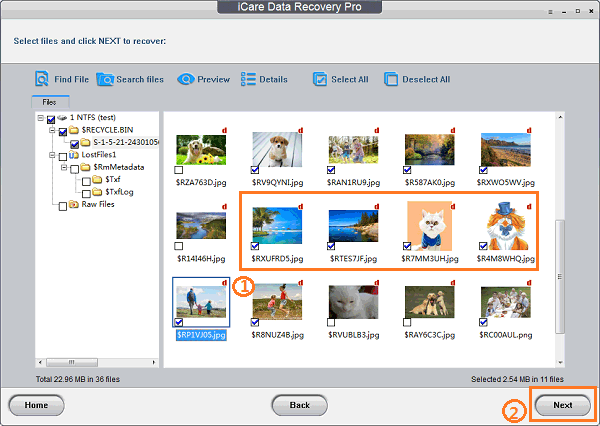 FAT32 exFAT Partition Recovery after Quick Format
You can format an FAT32 or exFAT partition with several methods. Sometimes, you may realize that Windows format exFAT is not available when you execute format on a partition, but data is still lost even if the formatting is not available. One important thing for formatted partition recovery is that you should not write any new file to the partition. iCare Data Recovery only helps recover files before they got overwritten. In other words, if the original data is overwritten, you cannot get back the data.
The Bottom Line for exFAT FAT32 Partition Quick Format Recovery
How to recover files off quick formatted exFAT FAT32 partition? You will find that it is not a problem anymore by using iCare Data Recovery. This software provides an easy and safe solution for exFAT FAT32 partition recovery after quick format. Free download the software now!
Format usb/sd or disk partition to fat32/exfat by free format tool
Here are serveral safe tools that you may format your media usb/sd to be the file system of fat32, exfat. Be free to know what they are and how to format for free.
Recommend: 10 tested free format tools and ways to format fat32/exfat
---
Related Articles