PowerPoint File Recovery - how to recover deleted ppt files
PowerPoint Documents Are Deleted By Mistake. How to Get Them Back?
Case1: Hello, do you have any idea to recover deleted PowerPoint Files? Honestly, about two weeks ago, I had made some PowerPoint documents with the Microsoft Office tools and dragged them to my work folder. However, recently, since a lot of files inside that folder are useless, I just delete it and finally realize I do not extract these PowerPoint files out. I cannot find them all back from the Recycle Bin. Is there any chance to undelete PowerPoint files? What can I do now? Thanks!
Case2: Hey, guys there! I want to know whether it is still possible for me to recover PowerPoint files deleted from Recycle Bin. I just delete them all by mistake and also find nothing from the Recycle Bin. How to recover permanently deleted files from Recycle Bin?.  
Case3: Hello, friends. I have created a PowerPoint file for the work report in the next week. However, in this morning, while trying to delete some Excel files and Word files stored on the same computer partition folder with shift delete, I just also unintentionally deleted this PowerPoint file as well. I knew it was really my fault that I did have forgotten to check these selected files well in advance. But, I still wonder whether I could take this PowerPoint file back after delete? Many thanks!   
Hello, friends! When people delete something important, like the videos, songs, mails, programs or your PowerPoint files off from computers or PCs, they are often suggested to firstly check the computer Recycle Bin and see whether there are some files that could be straightly restored. If not, they are supposed to stop writing new data to the computer hard disk and go try deleted file recovery software to take wanted data back. Therefore, to retrieve your deleted PowerPoint files, also go download data recovery software to take chances. 
PowerPoint File Recovery after Delete or Shift Delete
After checking computer Recycle Bin and found only part or even no original computer PowerPoint files could be found and restored back there? OK! Your deleted file loss troubles may be not too bad as you think. Merely stop adding new data to the same computer hard disk to cause more data loss and perform PowerPoint file recovery there after delete or shift delete. What you need is only deleted file recovery software that can help deeply scan your selected computer hard disk partitions and take all recoverable files back.
Here is simple deleted PowerPoint file recovery tutorial for you:
Step1. Download and install deleted file recovery software on a different computer external/internal hard disk.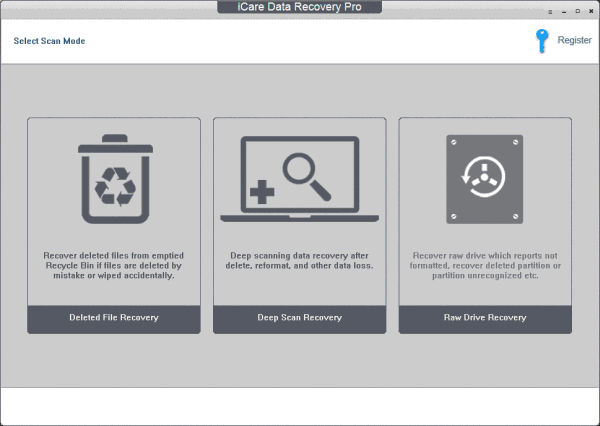 Step2. Run software to pick a practical data recovery mode and let it scan your device with deleted file troubles.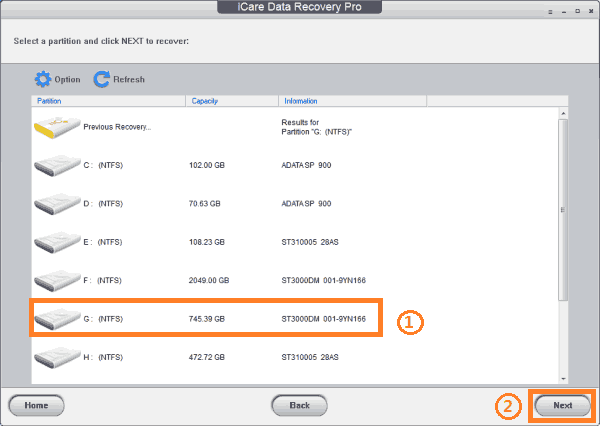 Step3. Preview and recover wanted PowerPoint files and other data to another storage device in case of data recovery failures.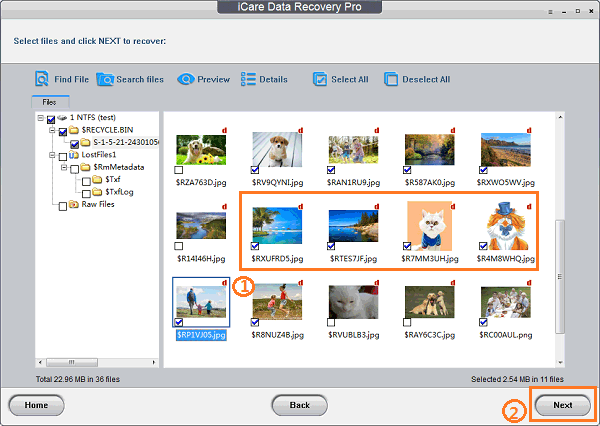 This data recovery software is able to free recover deleted files off flash drive, pen stick, memory card, external hard dive, etc on Windows computer.
Please Note:
*Hold and install data recovery software on another external drive or computer partition, not the original drive or partition with your deleted PowerPoint files, in case of permanent data loss.
*Preview the scanned drive or partition files and see how many of them are viewable there. Generally, as long as they can be previewed well there, you also can finally restore them back with effective software.
*Do not store recovered data on the original drive or partition and also make data backups well elsewhere immediately.
Not Only PowerPoint Files Could Be Restored after Delete or Format
You have accidentally deleted or shift deleted far more files, like Word files, Excel Files, video files, audio files, images, archive files, CSV files, not only PowerPoint files? Need to restore them back as well? OK! With reliable data recovery software, it cannot only recover deleted PowerPoint files for you, it also help recover many prevailed types of files for you from different USB hard disks, flash drives, hard disks and memory cards. Moreover, except deleted file recovery, it also often help process other data loss problems, like format recovery, reformat recovery, RAW file system recovery, not formatted error recovery, corrupted hard disk recovery and more.
Double Check Hard Disk or External Drive Contents before Delete or Format
In case of losing useful PowerPoint files, Excel files, pictures, videos and more data without data backups again, except creating file backups on several devices well in advance, you are also supposed to double check your computer hard disk or external hard disk contents well before delete or format. For example, after selecting all desired files to delete, go scan all of them one by one carefully and pick all useful ones out quickly before deleting operation. Before formatting or reformatting processes, also open computer hard disk or USB hard disk and go check the file lists from one folder to another. And then, check whether the important ones are backed up well. If not, immediately save one copy of them to another PC and go start the formatting or formatting processes.
---
Last updated on Nov 01, 2022
Related Articles