How to Recover Data When Portable HDD Changes to RAW Windows 7
You don't need to worry about anything when your portable HDD changes to RAW on Windows 7 because such kind of problem is usually considered as a common issue that is associated with computers. Sometimes, sudden disappearance of an external hard drive that has been functioning properly will lead RAW file system on the external HDD. If you have valuable information in your external hard drive, you will have to face a breathtaking experience.
What is RAW partition?
If you are not familiar with the technical terms, you must be wondering about the meaning of raw partition. A raw file system can simply be defined as a file system that is not recognized by Windows operating system. As a result, your computer fails to mount it as an accessible drive. An external hard drive turns into raw when records that determine the file system location or type get corrupted. In this kind of a situation, many computer users tend to format their drive because they think that it is the most convenient solution available. However, you can recover your data on the external drive without formatting it. You just need to seek the assistance of a reliable tool like iCare Data Recovery Pro. It will even assist you to recover data if you have already formatted the external hard drive.
How to Recover Data When Portable HDD Changes to RAW in Win7?
iCare Data Recovery Pro can be considered as a user friendly tool that will assist you to recover data in a corrupted external hard drive in three simple steps.

Step1. First of all, you will need to download iCare Data Recovery Pro from their official website. Then you need to connect the external hard drive and open the application.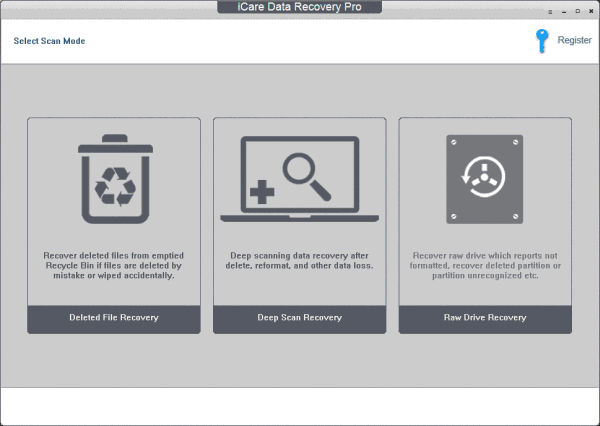 Step2. Then you can allow iCare Data Recovery Pro to recover for media files in the external hdd. This process will take few hours, depending on the size of your hdd.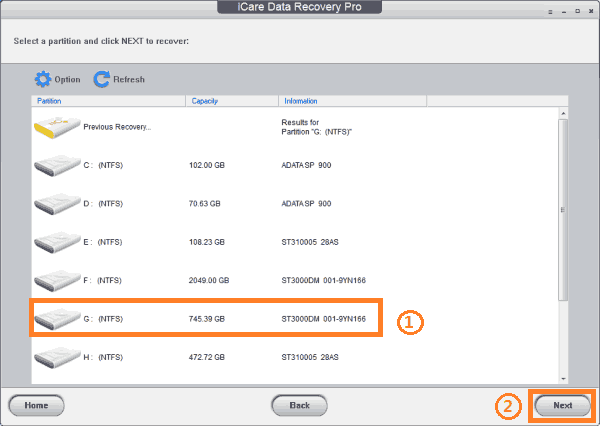 Step3. Once it scans the media files, they will be displayed on the interface and you can simply recover them.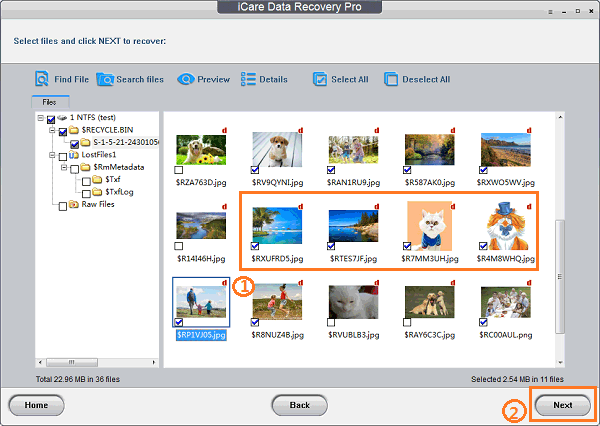 Why you should use iCare Data Recovery Pro?
Now you don't need to panic when your portable hdd changes to raw Windows 7. You can simply use iCare Data Recovery Pro and recover all your media files. This tool has the ability to recover files effectively and efficiently from raw partitions that show drive space as 0 bytes. You can also use it to recover the files that you have deleted by accident. The best thing about iCare Data Recovery Pro is that it is compatible with encrypted file recovery and compressed file recovery.
With iCare Data Recovery, you can recover almost all data from the RAW drive on Windows 7. After data recovery, you may try to perform format on Windows 7 RAW drive to convert it to FAT32 or NTFS file system.
The Bottom Line for File Recovery When External HDD Changes to RAW in Windows 7
iCare Data Recovery can be used to recover from portable HDD that changes to RAW on Windows 7. You will get an error message, which will ask you to format the drive. You can format it and fix it. Then you can use iCare Data Recovery Pro to recover the deleted media files without any effort. If you want to convert RAW to NTFS in Windows 7 or convert RAW to FAT32, you can format the portable hard drive after data recovery.

---
Related Articles