Portable Hard Drive Converted to RAW File System
What will you do if portable hard drive converted to RAW file system and does not allow you to read or write any data on the portable HDD? Is it possible to convert RAW portable hard drive to NTFS with all data back?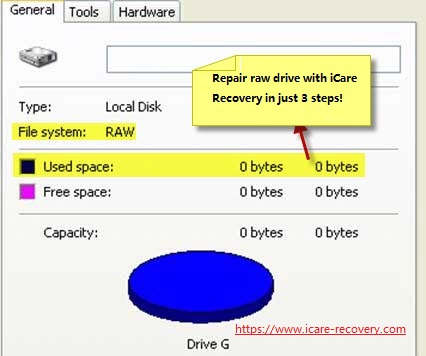 Raw disk 0 bytes and said you need to format disk before you can use it
Calm down! If you are unable to access any data since your portable hard drive turned to RAW file system with unknown reasons, the thing you can do is to stop perform operation on this RAW portable hard drive. Data is recoverable as long as you do not write new data to the RAW portable hard drive and the portable HDD is not physically damaged.
Video - how to repair raw hard drive file system format

Also read: 3 ways to fix raw external hard drive
Format Removable hd ntfs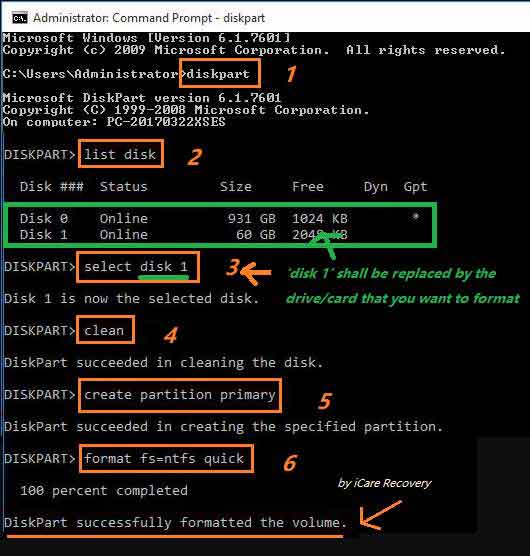 Format RAW disk ntfs

Also read: 8 ways to format portable disk with disk format tools
Data Recovery When Portable HDD Converted to RAW File System
iCare Data Recovery Pro is a read-only data recovery software which can work on portable hard drive for data recovery when it is not accessible due to RAW file system. This data recovery software supports all brands of portable hard drive such as Seagate, WD, Samsung, Transcend, Samsung, Maxtor, Hitachi, etc. iCare Data Recovery works on Windows OS, so you can connect your portable hard drive to a Windows PC and follow the steps below to recover data from RAW portable hard drive:

Step1. Select proper scan mode after running the data recovery.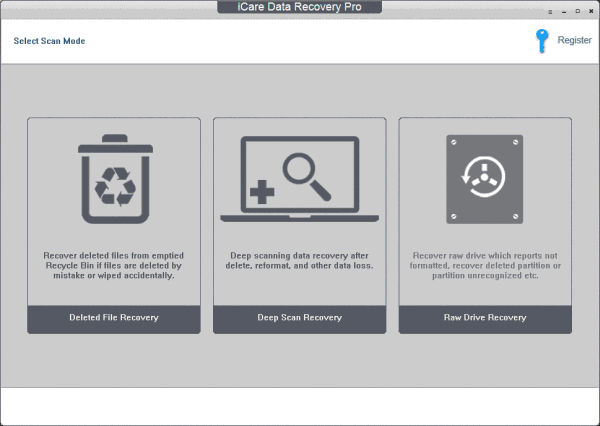 Step2. Choose the RAW portable hard drive and wait to scan.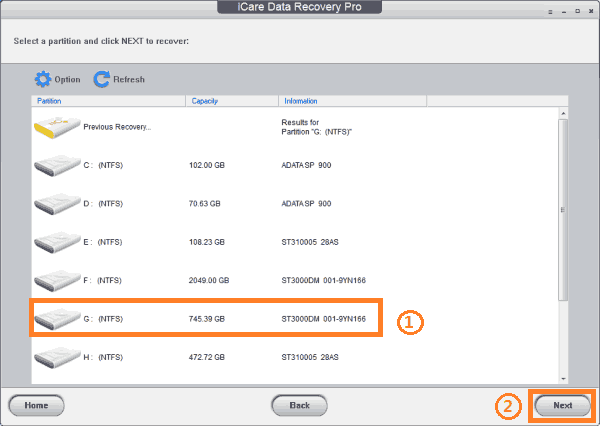 Step3. Preview and restore the files you need.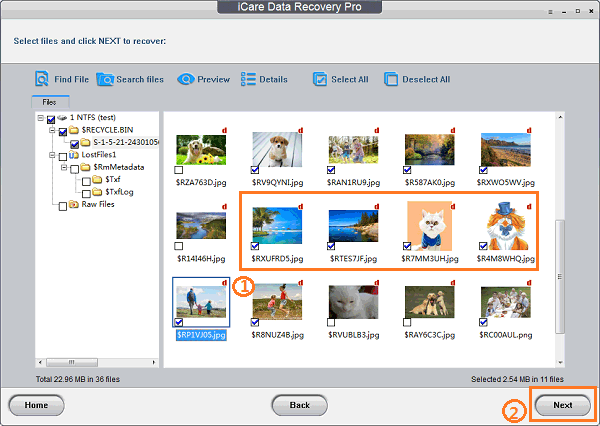 Portable Hard Drive Wont Format
Portable hard drive reports not formatted error when it changes to RAW file system, but you may fail to format your portable hard drive from RAW to NTFS because you receive another message about portable hard drive won't format. If Windows was unable to complete format portable hard drive when you perform quick format, you can also try to full format the portable HDD to convert it from RAW to FAT32/NTFS. In addition, you can check if there is bad sector on your portable hard drive when Windows was unable to format RAW portable hard drive.
The Bottom Line
Almost everybody came across portable hard drive RAW file system problem because such kind of problem can be caused by many reasons. iCare Data Recovery is available for data recovery no matter why your portable HDD turned to RAW file system. Now, free download iCare Data Recovery and install it on your computer. You will no longer be worried about data loss when your portable hard drive converted to RAW file system again.
---
Related Articles