Plextor SSD Data Recovery
How do you recover files from Plextor SSD drive? Today, many computer users like to use an SSD drive because they think that SSD drive is a safer media for data storage. Plextor SSD is a type of solid state drive that truthfully provides a safe solution for data storage, but file will get lost from a Plextor SSD drive due to various reasons. Therefore, you may also find many related FAQs about Plextor SSD drive data recovery:
How to recover files after reformat Plextor SSD drive by mistake?
Can you tell me solution for Plextor SSD drive deleted folder recovery
How do I restore files from RAW Plextor SSD drive that has not formatted error?
How to repair a Plextor SSD drive without losing any data?
Is there any way to recover data when Plextor SSD says I / O device error?
How to Recover Data from Plextor SSD Drive?
For Plextor SSD drive data recovery, you can free download and install iCare Data Recovery on your computer and then follow the guide below:

Step1. Launch the data recovery software and select a proper scan mode.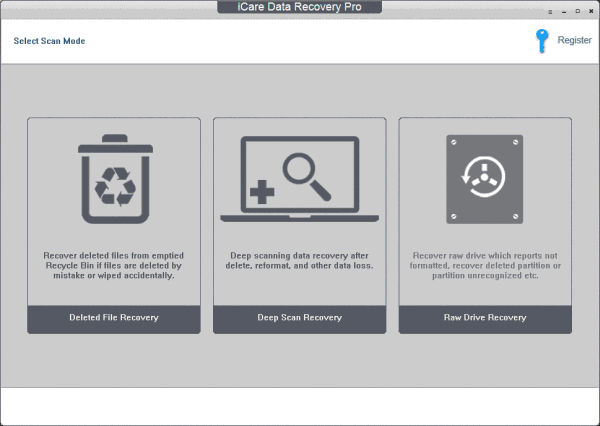 Step2. Choose the Plextor SSD drive and then you only need to wait before the scanning is completed.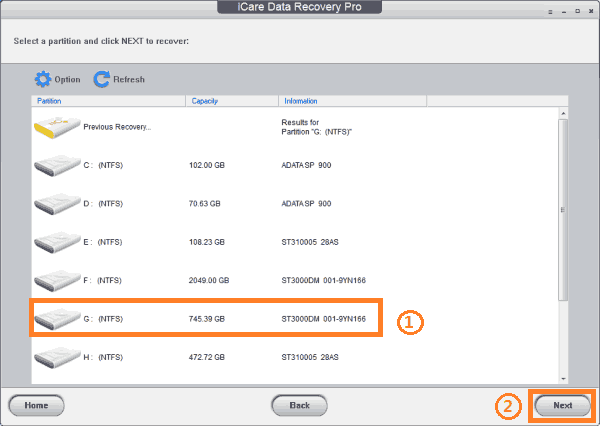 Step3. Preview files after scanning and then save the lost files to another drive.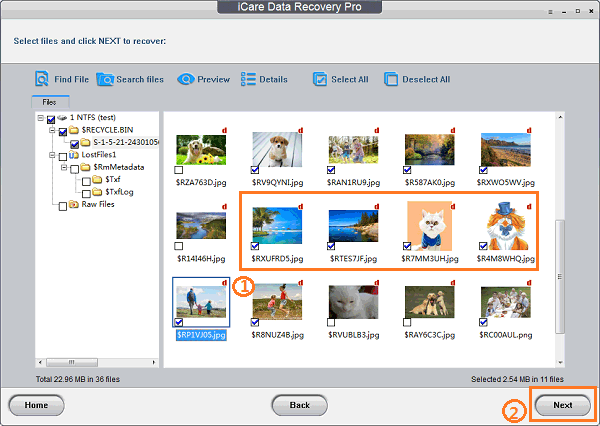 Plextor SSD Drive Photo Video Recovery
You mistakenly deleted some interesting video on your Plextor SSD drive? Or you accidentally deleted some precious photos from the Plextor SSD drive on your computer? You can rely on iCare Data Recovery to undelete files from Plextor SSD drive no matter what kind of files you have deleted from the SSD.
Quick Format Plextor SSD Drive
As you know, you can perform a quick format or complete format on any disk drive on a Windows computer. If you wrongly quick format Plextor SSD drive with all important data being erased, iCare Data Recovery enables you to unformat the SSD drive with all lost data back. By the way, this unformat software also allows you to recover files from Plextor SSD drive after complete format it by mistake or due to other reasons.
Plextor SSD Not Formatted Solution
Although Plextor SSD drive is a much safer storage media than basic hard disk drive since SSD does not contain any moving parts, your Plextor SSD might be corrupted due to many reasons. Sometimes, your Plextor SSD drive will turns to RAW file system and shows not formatted error message. Do you know any good solution for Plextor SSD drive RAW not formatted error? If your answer is no, you can try iCare Data Recovery which is able to recover all inaccessible data from a RAW unformatted Plextor SSD drive.
Windows PC Fail Reformat RAW Plextor SSD Drive
Usually, you need to format the Plextor SSD drive in order to fix the problem when it shows not formatted error and RAW file system. Sometimes, you may receive message that Windows was unable to complete the format. Or you may receive CHKDSK is not available for RAW drives when you attempt to run CHKDSK command to check and repair the unformatted Plextor SSD drive. If you still want to reformat the Plextor SSD drive when receiving such kind of error message, you can rely on professional format tool to format it. However, you had better make sure that all needed data has been restored successfully because format software might do harm to the Plextor SSD drive.
Plextor SSD Cannot Show on Computer
Plextor SSD drive is no longer show in My Computer when you boot your PC? Usually, you can install a Plextor SSD drive in any computer that runs Windows operating system like Windows 7, Windows 8, Windows 10, Windows XP, etc. Windows OS fail to recognize a Plextor SSD drive might be caused by virus infection, Windows system crash and more other similar reasons. If you need to recover any data from an unrecognized Plextor SSD drive on Windows computer, you had better stop performing any further operation on the SSD before running iCare Data Recovery to restore what you need.
How to Restore Data from Failed Plextor SSD?
When you buy a Plextor SSD drive, the seller may tell you that SSD drive is able to resist the physical shock or any wear and tear contains because it contains no moving parts. Does it mean that your Plextor SSD drive will never get broken no matter how you use it? The answer is no! Your Plextor SSD drive might still be corrupted sometimes due to many reasons, in which situation you need to use iCare Data Recovery to restore data from the failed Plextor SSD. This data recovery software enables you to restore photos, videos, audio files, emails, documents, etc when Plextor SSD drive failed or hard disk drive failed.
Reasons for Plextor SSD Drive Failure
Many people will doubt what the reason is when a Plextor SSD drive is failed and becomes inaccessible. Well, here are some common reasons that might lead to Plextor SD drive failure:
1. Your Plextor SSD drive might be failed due to power outage. For example, your computer shuts down all of a sudden due to power outage when you are uploading files from Plextor SSD to FaceBook or Twitter. The Plextor SSD drive might become inaccessible when you reboot your computer.
2. Another common reason for Plextor SSD drive failure is that the SSD drive is infected with virus. When any drive or file is infected with virus on your computer, the virus will spread and cause unexpected disaster to all data stored on your Plextor SSD. Therefore, antivirus software is always needed in order to prevent unexpected disaster due to virus infection.
3. Plextor SSD drive is corrupted due to improper operation, which leads all data to be inaccessible on the SSD drive.
In addition to what mentioned above, many other reasons can also cause the Plextor SSD drive failure. As long as the Plextor SSD drive is not physically damaged, you can use iCare Data Recovery to perform data recovery in all situations that cause the Plextor SSD drive failure.
Things You Need to Know for a Corrupted Plextor SSD Fixing
Do you want to fix the problem when Plextor SSD drive is corrupted and becomes not accessible? In order to make the situation even worse, you should pay attention to following points:
1. Whenever you want to repair a corrupted Plextor SSD drive, you should check if all needed data has been recovered successfully. Further operation on the SSD drive might cause damage or overwriting to the previous data and make it unrecoverable. Therefore, it is quite important to get back everything you need at first before fixing a corrupted Plextor SSD drive. Besides, it is necessary to select a reliable and safe data recovery tool to perform data recovery.
2. Usually, it is even more difficult to fix a corrupted SSD drive than basic hard drive. Therefore, you had better not repair the corrupted Plextor SSD drive by yourself unless you really know the solution. Although it is expensive to ask professional company to fix the problem, it is worthy in order to avoid unexpected loss.

---
Related Articles