Photo Video Recovery after Formatting LG Smartphone SD Card
"What can I do to perform photo video recovery after formatting LG smartphone SD card? My SD card was nearly full, so I attempted to delete some unimportant data to free up space. I connected this SD card to my laptop and moved all important files to hard drive. Then, I formatted the SD card to free up space. Finally, I copied all important files back to this SD card. It sounds everything is ok, but the problem is that I found some photos got lost. I do not know if I forgot to copy them to my hard drive before formatting SD card, or the files got deleted due to some other reason. Anyway, I just want to recover all lost photos from formatted SD card for my LG mobile phone."
"Hi! I need help for data recovery because my SD card got formatted by mistake on my LG smartphone. I tried to use a format recovery tool, but it only helped recover several pictures. However, I also lost some videos and music from this SD card. Can anyone introduce a powerful format recovery program which is able to restore all my lost files from formatted LG smartphone SD card?"
It is easy to format a memory card on a smartphone, camera or computer, but is it also easy if you want to unformat memory card when realize that you lose important data after formatting?
Question: You mistakenly format an SD memory card on your LG smartphone, what will you do when you realize the mistake and want to get back lost files?
This article will introduce photo recovery software free and share step-by-step guide for LG phone SD card deleted photo recovery after formatting.
LG Smartphone SD Card File Recovery after Format
You may use iCare Data Recovery Pro to recover files from SD card for LG smartphone after formatting. This data recovery software is read-only data recovery software that is able to restore different type of files from various kinds of SD card like micro SD, mini SD, SDHC, SDXC, etc. This software supports all LG mobiles phones such as LG G Flex, LG Optimus G Pro, LG L Bello and more. iCare Data Recovery offers three kinds of scan modes for data recovery in various data loss situations.even when the sd card is corrupted You can free download this software and install it on a Windows computer to restore data from formatted SD memory card for LG smartphone within a few steps.
Steps to Recover Photos Videos from Formatted SD Card for LG Android Phone

Preparation: Free download and install iCare Data Recovery on Windows computer. Connect the formatted SD card to this computer and launch the software.
Step1. Select a proper scan mode after running the software.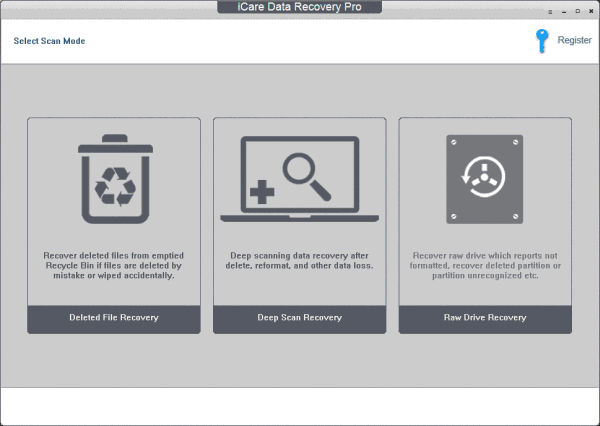 Step2. You should choose the formatted SD card and then wait patiently before the scanning is finished.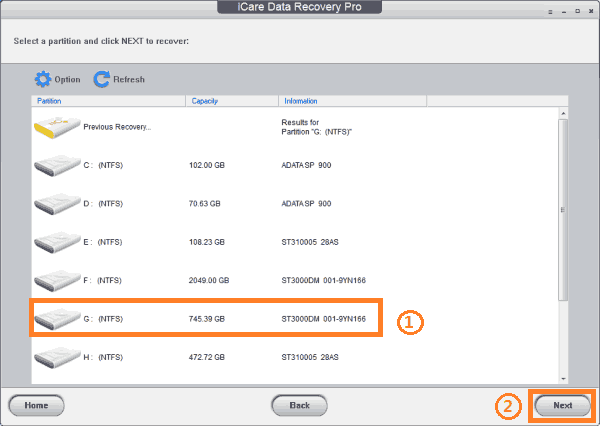 Step3. You are allowed to preview files after scanning and then you can save the lost files to another drive.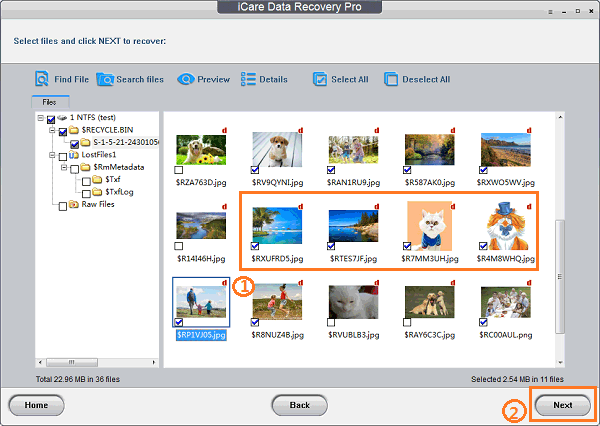 Key Points for LG Phone SD Card Format Recovery
You cannot write new data to the formatted SD card in order to prevent the previous data from being overwritten.
You should connect the SD card to your computer properly and carefully to avoid let the card suffer any unexpected further physical damage.
What mentioned above are two key points for LG mobile phone SD card format recovery.
How to Recover Pictures after Format LG Phone SD Card by Mistake?
Probably there are many photos on SD card in your LG phone, but how do you recover pictures after formatting LG phone SD card by mistake? Well, when you format an SD card for whatever reason, the data is not erased permanently or completely. In other words, you are able to recover any lost file from a formatted SD card for LG phone. However, for an Android phone memory card data recovery, you need to connect the SD memory card to your computer because iCare Data Recovery is only compatible with Windows OS instead of Android OS.
File Restoring When LG Phone Shows SD Card Not Formatted Error
In some situation, you may be asked to format an SD card because LG mobile phone says not formatted error on the card. In this situation, do you need to format the SD card? What will happen if you format the card? Well, we advise you not format the SD memory card when you receive the not formatted error message whether on your LG smartphone or computer. If you have formatted the SD card in your phone or computer when getting the message, what you should remember is not to write new data to the formatted SD card. iCare Data Recovery enables you to restore photos, videos, music, etc from an SD card for LG mobile phone whether you format it or not when it reports not formatted error as long as the card is not overwritten.

If you want to recove data from other mobile phone when SD card has not formatted error, iCare Data Recovery is available for Blackberry file recovery, HTC recovery, Samsung recovery, etc in all data loss cases.
---
Related Articles
Hot Articles