Pen Drive Won't Format Kingston Transcend SanDisk Toshiba
This page will tell the solution for data recovery when Kingston, Transcend, SanDisk, Toshiba pen drive won't format on computer.
Here are some related cases:
"My SanDisk pen drive needs to be formatted, but Windows says cannot complete the format when I click yes to format it. Can anyone tell me why and how can I resolve this problem?"
"I have a Transcend pen drive, but I was unable to open it recently because Windows XP says disk drive is not formatted do you want to format it now on my computer. After trying all my best to access files off the RAW pen drive but failed, I decided to format the pen drive to fix the error. However, another message saying Windows was unable to complete the format pops up. Now, I have no idea what to do for pen drive data recovery."
"How do I convert RAW to FAT32 since Windows cannot format RAW Kingston pen drive? My Kingston pen drive was in FAT32 format, but it changes to RAW today when I insert it to my computer. The pen drive wants to be formatted and does not allow me to read data inside the drive. What can I do now for the error fixing and getting back inaccessible data?"
"I need some help because my Toshiba pen stick is not accessible due to RAW file system. Even worse, I was not able to format the pen stick. And pen drive not showing in device manager. Can I rescue my data if Windows failed to format my Toshiba pen stick from RAW to FAT?"
Solution for Data Recovery When Pen Drive Won't Format
Usually, when a pen drive turns to RAW file system, it will require formatting. If you are unable to format a pen drive, you can use iCare Data Recovery Pro to restore lost data first of all. This data recovery software supports to recover files from pen drive including SanDisk, Toshiba, Transcend, Kingston and more other brands of pen drives. You can refer to the guide below to get back lost files when pen drive cannot be formatted:

Step1. Download and install iCare Data Recovery on your computer. Launch the software and choose a proper scan mode.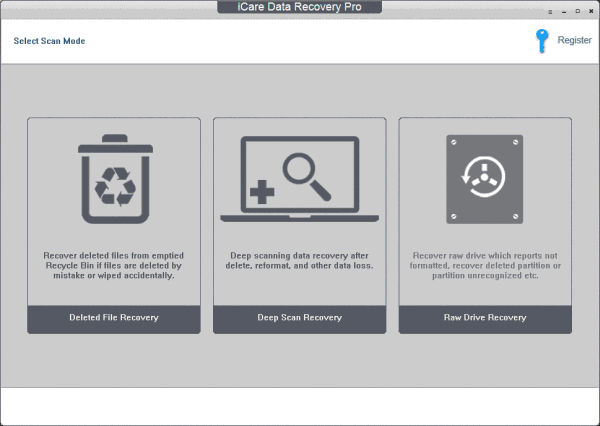 Step2. Select the RAW pen drive and wait the software to scan it for lost data.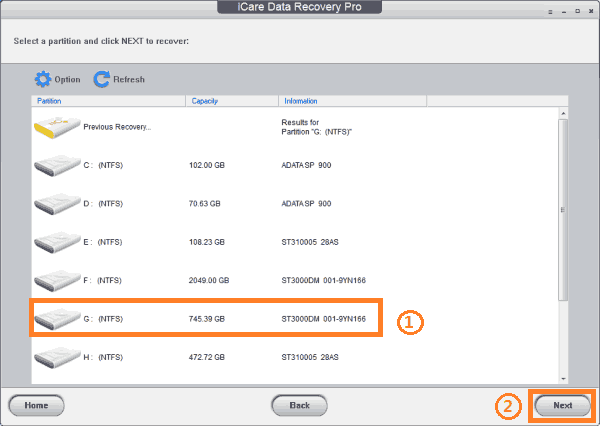 Step3. Preview files after scanning and then save the lost data to another storage media instead of the RAW pen drive.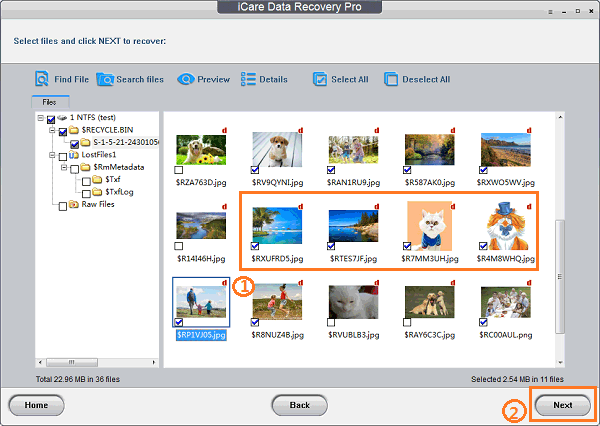 Solution for Pen Drive Won't Format Problem
If pen drive cannot be formatted, you can try following method to fix the error:
Check and fix bad sectors
Run antivirus software
Relying on professional format tool to format pen drive

---
Related Articles