Pen Drive Showing File System Is RAW but Windows Cannot Format It
Do you have a pen drive but it shows file system is RAW and Windows was unable to format it, or even the pen drive not showing in disk management?
"I am currently meet some problem with my pen drive. The pen drive shows RAW file system and needs to be formatted on my computer, but Windows was unable to complete the format when I click yes to format the pen drive. I also tried to format the pen drive on another computer, but Windows still cannot format it. What can I do to fix the RAW drive error?"
"I would like to ask if anybody knows how to fix a corrupted pen drive without losing any data? I find that the pen drive is in RAW format and I cannot format access the pen drive. I tried to perform error checking, but it said pen drive needs to be formatted. However, Windows cannot complete the format when I attempt to format the RAW drive. Can anybody tell me what to do for such a problem?"
"Can I recover data off RAW pen drive which cannot be reformatted on computer? I don't know why it turns to RAW file system, but it disables me to read any data from the pen drive. Please tell me a useful solution."
"I am searching for a method to fix pen drive RAW file system problem when Windows failed to format RAW to FAT32 or NTFS. Does anybody know what to do for my raw pen drive detected but not visible?"
Data Recovery When Pen Drive Is RAW Cannot Be Formatted
The most common situation for pen drive RAW error is that you are not able to open the drive, so you need to use data recovery software to extract files off the RAW drive. iCare Data Recovery Pro is a read-only data recovery tool which is able to recover more than 600 types of files from different brands of pen drives. This data recovery software works on Windows platform for data recovery when pen drive says RAW or when CHKDSK is not available for RAW drives. Now, follow the steps below for RAW pen drive deleted file recovery:

Step1. Download and install iCare Data Recovery on your computer. Launch the software and choose a proper scan mode.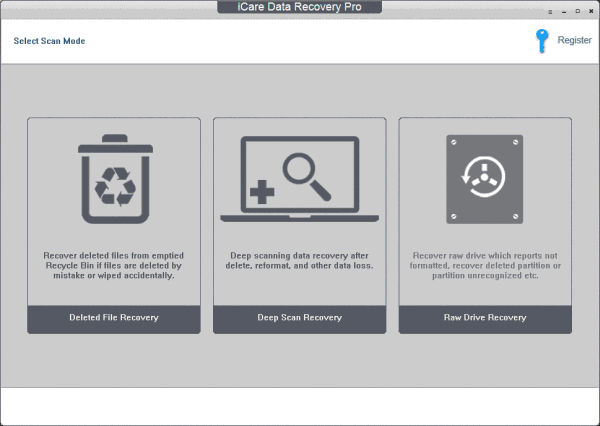 Step2. Select the RAW pen drive and wait the software to scan it.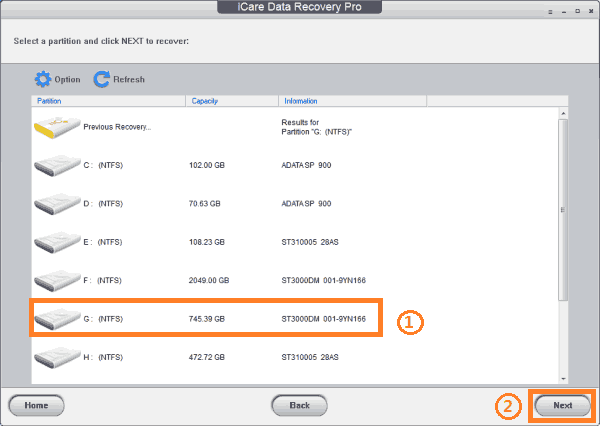 Step3. Preview the files after scanning and then save the needed data to another drive.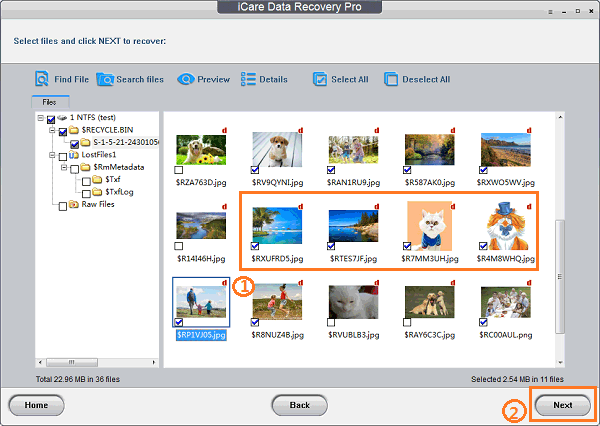 You do not need to panic when pen drive showing file system is RAW and Windows reports it was unable to complete format on it. When you meet the problem, you should make it clear whether the pen drive is not physically damaged. iCare Data Recovery supports to recover data from RAW pen drive that is not physically damaged.

---
Related Articles