Fix Pen Drive is RAW Asking to Reformat
Background
You need to format the disk in drive E: before you can use it on my flash drive. My USB flash drive is now inaccessible and the file system is in RAW format together with the warning to reformat the pendrive. How do I recover files from a raw pen drive? What is raw? In this situation, can I format pen drive from RAW to FAT32 with losing data?

Avoid formatting when your pendrive is showing raw file system. Here are several methods that you may try to fix possible errors and repair the flash drive.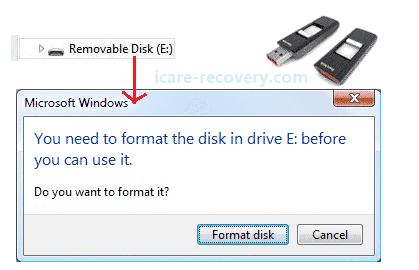 Pen drive said you need to format the disk in drive before you can use it
Video Guide - How to change usb raw file system to fat32
Check pendrive error with the following methods
Insert the pen drive to another computer to see if it has the same error.
Run chkdsk and see whether it would report 'Chkdsk is not available for raw drives'

Run 'Chkdsk J:/f' (J is the drive letter)
If pen drive still has RAW format and requires formatting on another computer, you need to rely on data recovery software to extract all inaccessible files off the RAW drive.
Recover Pen Drive That Shows RAW Format and Requires Formatting
Download pen drive recovery tool now to access data from pen drive.
Download iCare Data Recovery Pro to retrieve data from pen drive.
You can use iCare Data Recovery Pro which is a read-only data recovery utility for RAW drive data recovery. This data recovery software allows you to restore all kinds of files from any brand of pen drive when it is not accessible due to RAW file system. By using this software, you can extract files off RAW pen drive without formatting it. Now, you can follow the guide below to restore data from your pen drive.
Steps to recover data from raw pen drive
Step1. Download and install iCare Data Recovery on your computer. Launch the software and choose a proper scan mode.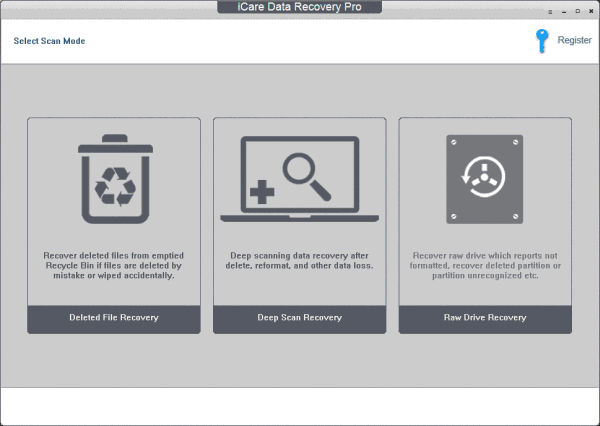 Step2. Select the RAW pen drive and wait when the software is scanning it for lost files.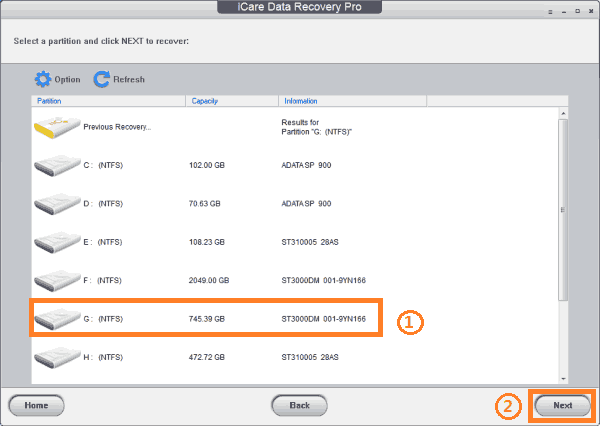 Step3. You can preview found files and then save all lost files to another drive.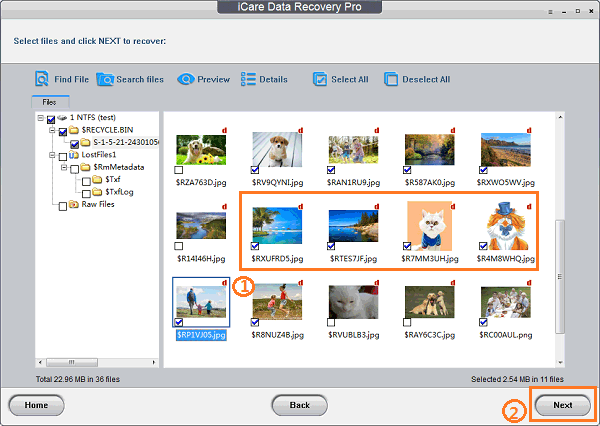 Convert Pen Drive to NTFS/fat32 with Free USB Format Tool
Here are some useful tools or cmd to convert pendrive to ntfs/fat32/exfat that you may fix the raw pendrive problem.
FAQs for Pen Drive RAW File System Asking to Format
"My pen drive requires formatting and turns to RAW file system. I tried all my effort to access the RAW drive without formatting but failed. Do I need to format the pen drive if I want to open it and read data? Will I lose everything after formatting the RAW drive to FAT32?"
"Well, my pen drive converted to RAW after a sudden power outage of my computer. My computer shut down all of a sudden when I was transferring data to my pen drive. When I reboot my computer, pen drive is not readable and shows RAW. How can I fix the RAW drive error when my pen drive detected but not visible?"
"I have a pen drive which contains more than 10GB important data, but it is not accessible when I connect it to my computer. Windows system says that the pen drive needs to be reformatted. Can I fix RAW drive without losing data on the pen stick?"
"Well, when I insert my 16GB pen stick to my Windows PC, it says the pen stick is not formatted. Meanwhile, the 16GB pen stick shows 0 byte space with RAW file system. Is there anybody know why my pen stick shows 0 byte? How to recover data from pen drive without software?"
You may see such kind of FAQs here and there, in which situations you can use iCare Data Recovery to restore data. After data recovery, you can format the pen drive from RAW to FAT32.
The Bottom Line
The reason why pen drive has RAW format and asks to reformat can be virus infection, improper operation, removing pen drive from computer unsafely, bad sectors and more. Therefore, you should be careful and use your pen drive properly in order to avoid such kind of error. If you unfortunately run into pen drive RAW asking to reformat error, you can free download iCare Data Recovery to get back inaccessible files.
Last updated on 26/10/2020
---
Related Articles