How to fix pendrive/USB flash drive shows shortcut and no files
Last updated on 20/04/2018
How to fix/repair/open shortcuts files in USB thumb drive/flash drive and recover lost data if pen drive not opening showing/becoming/appearing shortcut to itself and all folders inside become shortcut when you insert/connect it to PC? Can you free download pen drive shortcut virus remover software/CMD to remove pendrive shortcut virus from computer?
Reason: A pendrive shows only shortcuts and no files usually because of pen drive shortcut virus infection.
Solution:
1. Recover data – You can open shortcut files with iCare Data Recovery Pro Free Edition
2. Remove shortcut virus – Remove shortcut virus from pen drive with antivirus software and format the pen stick
How to Repair Pendrive Shortcut Problem and Recover Lost Data
"Photos, files and all folders in my pen drive are not opening because my pendrive has been making shortcuts in itself. How do I remove the shortcut and get back all my data?"
Answer: You can retrieve data with help of iCare Recovery Pro free edition or run CMD to show hidden files and then remove shortcut virus using antivirus tool. This data recovery tool can help you to repair the pen drive not detected in windows 7 /8 /10.
Solution

:

1. How to open shortcut files in pen stick?

You can access shortcut files in pen stick with either of following two methods:

>> Command to open shortcut files in flash drive – Run command prompt/CMD and type "attrib -h -r -s /s /d drive letter:\*.* " (e.g. attrib -h -r -s /s /d h:\*.*)

>> Open shortcut data in USB drive with iCare Recovery Pro free edition – This software enables you to access files from pen stick that display only shortcuts.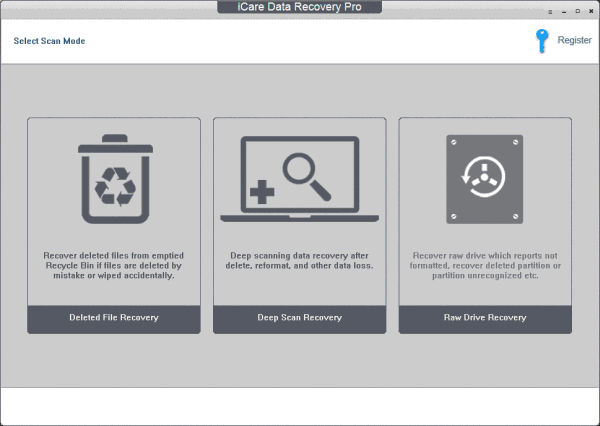 Free download iCare Data Recovery Pro
2. How to remove USB shortcut virus from computer
Use an anti-virus tool to scan the USB and kill all shortcut viruses and finally format the USB flash drive.
---
Hot Articles
Related Articles