Pen Drive not formatted error - accidentally formatted thumb drive
Last updated on 24/04/2018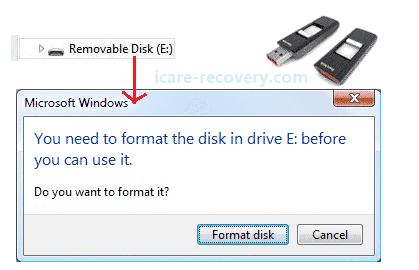 Pendrive not formatting error is a common problem about pen drive data loss. you may receive message like:
You need to format disk in drive before you can use it
Meanwhile, your pendrive will show RAW file system format and its capacity might become 0 byte. The pen drive is inaccessible when there is a formatted error.or pen drive not detected after format. How to change RAW pen drive to FAT32? Can you get back files after thumb drive stop working when it gives format disk and not formatting RAW error warning?
Download iCare Data Recovery to recover files from unformatted pen drive.

>>Quick Solution for Pen Drive Not Formatted
Download iCare Data Recovery Pro to to restore pictures, music , video from thumb drive which shows not formatted error or the pen stick has been formatted by accident.
Video Tutorial: how to use iCare Data Recovery solve pen drive not formatted error
Steps to Recover data from not formatted pen drive
Thumb drive data recovery program free download for formatted pen stick data recovery within a few steps:

Step1. Insert the pen drive to PC. Run the software and wait for a while to scan.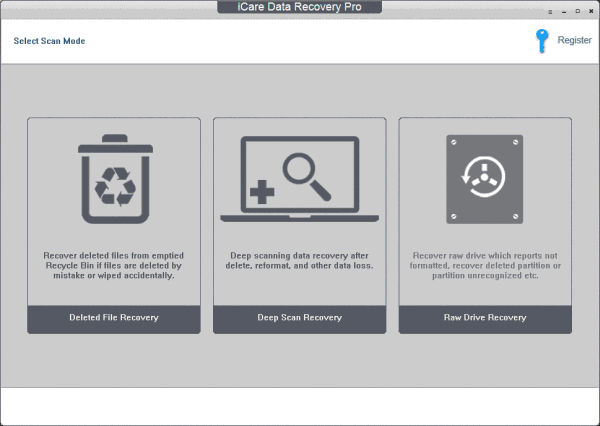 Step2. Choose the pen drive as aim disk to scan.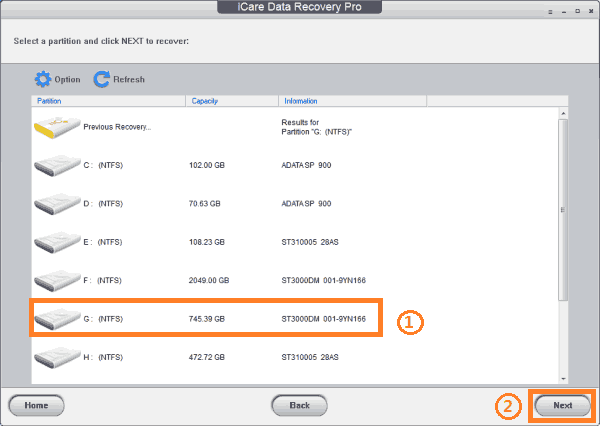 Step3. Preview all the files found and select the files lost from the pen drive to recover.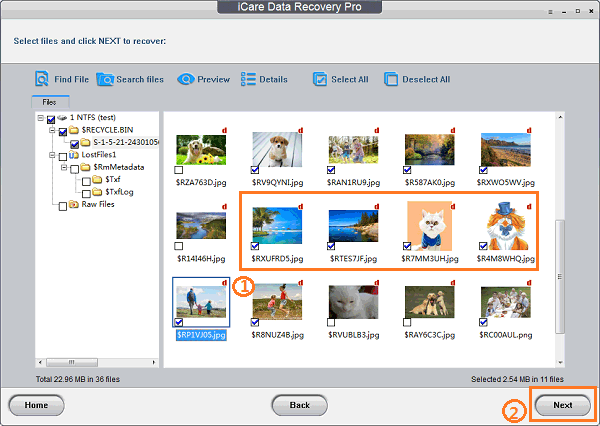 ---
Pen Drive Format Related Problem Fixing
This article is telling you what happend to your pen drive and the chance of recovery and steps to use iCare Data Recovery to restore files from pen drive.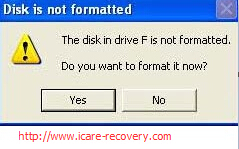 If you are seeing the not formatted notice when you connect your pen stick to your PC and Windows come up with the above error, the boot sector may become bad or some related problem that makes your usb pen stick not working.
The chance of file found back from formatted usb thumb stick or not formatted error relies on the new files overwritten or not. If you did format the usb pen drive and write new files there, then some files which has been taken place by new files won't be able to restore. The chance of recovery lies in files overwritten or not. There is chance of file recovery even you formatted usb pen drive twice but have not written new files.
>> Download iCare Data Recovery now to get back your data from any pen drive that shows not formatted error.
To restore files from usb pen stick, you need a professional data recovery tool like iCare Data Recovery, which will search lost files for free and makes sure you can restore lost files with it evaluation demo preview.
Convert Pen Drive from RAW to FAT32
In order to repair not formatted error on pen drive, format your pen drive from RAW to FAT32 is needed. First of all, you can use Windows' Error-checking utility to check if the pendrive contains any bad sector. If the pen drive contains bad sectors, you can full forma the pen drive. If it doesn't contain bad sector, you can also quick format the pen drive, which can save much time.
==>> Learn more about how to convert RAW pen drive to FAT32, go to - Convert RAW disk to FAT32>>
==>> Or learn about how to convert RAW to NTFS, please visit - RAW file system to NTFS>>
Compatible media:
Cellphone, USB, storage card, external disk, USB drive, external hard disk, pen drive etc.

---
Related Articles
Hot Articles