USB Pen Drive Format Recovery
Last updated on 20/10/2020
"I mistakenly formatted my pen drive and erased everything on it. Now, I am looking for a solution for formatted pen drive data recovery. Can you tell me how to retrieve data from a pendrive if I mistakenly formatted it?"
"Pen drive says not formatted error and changes to RAW file system. The pen drive not working and I cannot access data stored on the unformatted pen drive. I want to know can I recover lost data if I format the not formatted pen drive. Or is there any other way to get back pen drive data without formatting it?"

Also read -> how to recover formatted flash drive
Format Recovery for Pen Drive
It is possible to recover formatted pendrive whether you format it by mistake or due to usb pen drive not formatted error. Formatted pen stick is recoverable by iCare Data Recovery, with which you can retrieve photos, videos, music off accidentally formatted pen stick or unformatted pen drive. This is the best format recovery software, which can work on Windows PC to help recover files from any brand of pen drive. It allows you to recover files after quick format or full format pen drive.
How to Recover Data from Formatted Pen Drive Free Download?
Follow this guide to recover data after format pen stick:
Step1. Insert the pen drive to computer. Launch the software and choose a recovery module.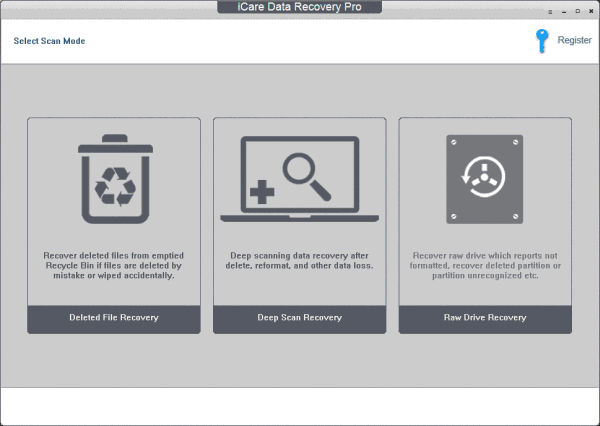 Step2.  Select the pen drive and then software would automatically scan it.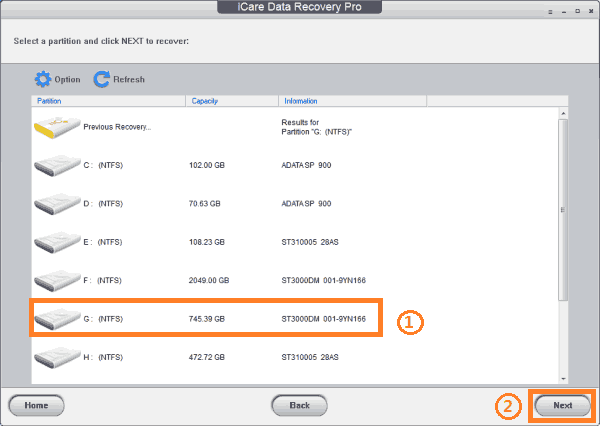 Step3. Preivew files shown in the list and save the data you need.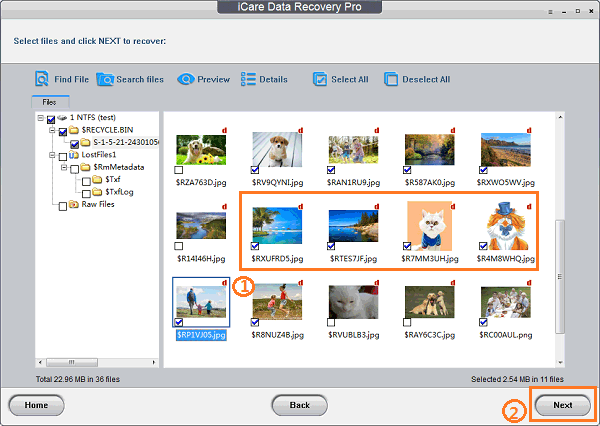 Why Can You Recover Data from Formatted Pen Drive?
When you mistakenly reformat pen drive, files are not erased permanently. As a mater of fact, the true data is still on the original place, but the space will be marked as empty and available for new data storage. Before you write any new data to the formatted pen stick, you always have a good chance to recover data from pen drive by using data recovery software. Even if you have written new data to the formatted pen drive, it is still possible to recover lost files as long as the original data is not overwritten. In the other words, as long as the new added data is not stored to the place which was used to save lost data, you can recover the lost files by using data recovery software.
Accidentally Reformat Pen Stick When Says Not Formatted Error?
In most cases, people would format pen drive to fix the disk error when it reports disk drive not formatted error message. Although many people know that they will lose data stored on the pen drive after formatting, they have no other choice but to format it. Then, is it possible to retrieve lost files after reformatting an unformatted pen drive? The answer is yes! If you have accidentally format the unformatted pen stick before data recovery, what you should pay attention is not to write new data to the formatted drive.
How to Solve Format Disk Error in Pendrive?
You can format pen drive to fix disk drive unformatted error, but you had better format it after data recovery. You can quick format an unformatted pen drive and convert its file system from RAW to NTFS or FAT32. You can also full format the pen drive to check if it contains any bad sector.
---
Hot Articles