PC Recognizes USB Thumb Drive as RAW Drive
"My PC recognizes USB thumb drive as RAW drive instead of removable disk. Meanwhile, PC says USB thumb drive is not formatted and shows 0 byte space. Why does my thumb drive turns to RAW file system? How do I get back all inaccessible data from the RAW USB thumb drive?"
"I have a USB thumb drive which turns to RAW file system and requires formatting. If I format it, I will lose all data stored on this USB thumb drive. So I am wondering if it is possible to extract all previous inaccessible data off the RAW thumb drive before formatting it. Please tell me if anybody knows the solution for converting usb raw to fat32."
"Is it possible to fix the problem that my USB flash drive is in RAW format needs to reformat? This thumb drive had FAT32 file system before, but I have no idea why it says RAW error. Is there any way to convert RAW thumb drive to FAT32? I really need to recover all inaccessible data from this thumb drive. Can somebody give me a hand to fix RAW drive without data loss on USB flash drive?"
Although PC recognizes your USB thumb drive as RAW drive, the good news is that the thumb drive can still be detected by system. So you can get back lost files from the USB thumb drive by employing a data recovery program.
Data Recovery When USB Thumb Dive Says RAW
If you need a data recovery tool to extract files off inaccessible USB thumb drive that reports RAW format, you can use iCare Data Recovery Pro . It is read-only data recovery application that is able to work on Windows PC to restore different types of files from all brands of thumb drive like SanDisk, Toshiba, Samsung, Kingston and more. This software allows you to recover files without hurting your thumb drive or previous data. Now, you can follow the guide below to recover data from USB thumb drive which became RAW:

Step1. Download and install iCare Data Recovery on PC. Run the software and select scan mode.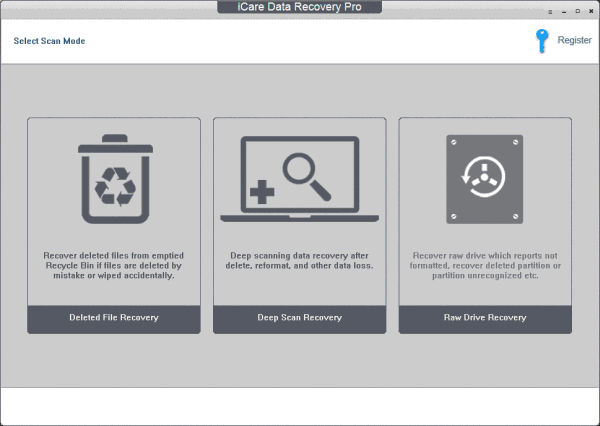 Step2. Select the USB thumb drive which turns to RAW and wait the software to scan it for lost data.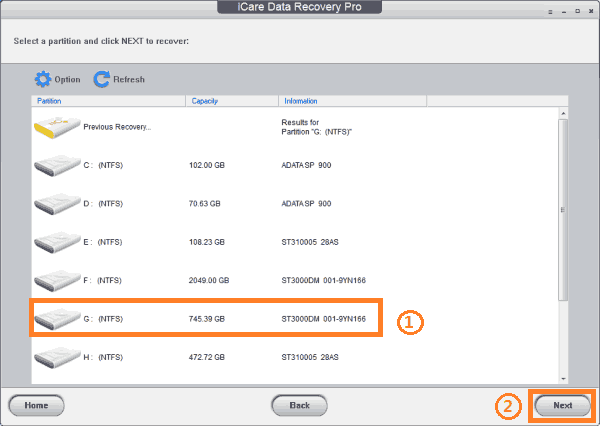 Step3. You can preview found files after scanning and then save the lost data to another drive.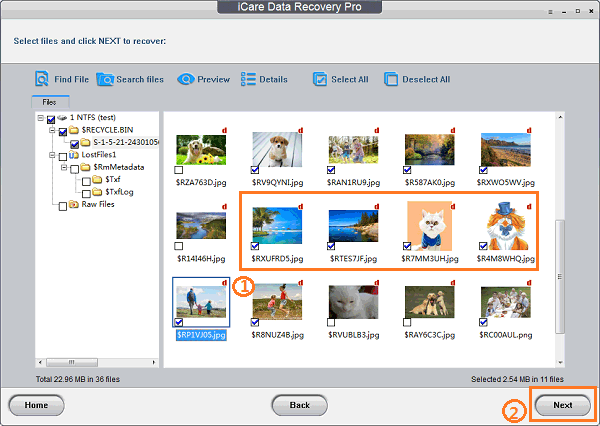 When PC detects USB thumb drive as RAW drive, you can plug it to another PC to see if the same problem exists. If your USB thumb drive also says RAW format error on another PC, you need to perform data recovery first and then format it from RAW to FAT32.
==>> USB flash drive cannot be formatted by PC, please go to this page - Windows was unable to format USB flash drive>>

---
Related Articles