Panasonic RAW RW2 Image Recovery
Panasonic digital camera produces RAW image with .rw2 as its filename extension. When a Panasonic camera produces a RAW image or other type of image, the data is usually stored to a memory card inserted in this camera. Therefore, your RAW RW2 images get lost easily if you mistakenly perform a deletion or formatting on your Panasonic digital camera. If you still have chance to recover deleted Panasonic RAW RW2 images after formatting or deleting, the situation becomes even worse when the memory card for Panasonic camera becomes inaccessible or unreadable. If you want to recover Panasonic RAW RW2 images in any data loss situation, you can use the data recovery software for Panasonic camera.
.

About Panasonic RAW RW2 Images
A digital camera produces RAW images and save them from camera sensor without processing any data. Panasonic digital camera stores its RAW images with .rw2 as filename extension, so Panasonic RAW images are also called RW2 images. Usually, you can transfer the RW2 images to your computer and open it on image editing software that is able to recognize the RW2 format if you want to adjust the Panasonic RAW images for color, exposure, white balance and any other properties.
Restore Deleted Panasonic RAW RW2 Pictures
You can restore Panasonic RAW RW2 pictures after deleting on the camera memory card or data got deleted during data transferring.
Rescue Panasonic RAW RW2 Images after Format
You lose all RAW RW2 images on Panasonic digital camera since you mistakenly performed format? Before writing new data to overwrite the lost data, you are able to recover Panasonic RAW RW2 images after format in the camera or on your computer.
How to Select a Program to Open Panasonic RAW RW2 Photos
You may need to open the Panasonic RAW RW2 images to view or edit them sometimes. Generally speaking, you can open RW2 photos on Windows computer, Mac computer, Android OS, iOS, etc. You should select a proper program in order to open Panasonic RAW RW2 photos normally.
Free programs that open Panasonic RW2 photo: XnView, Adobe Photoshop, etc
You need to install the programs that can open RW2 photos on your computer or Android OS and then select RW2 images you want to open.
How to open Panasonic RAW RW2 pictures on Adobe Photoshop in Windows
Method1: Right click a RAW2 file and select "Open with" option > click "Choose Program" > click "Adobe Photoshop" > select "Always use the selected program to open this kind of file" > click "OK".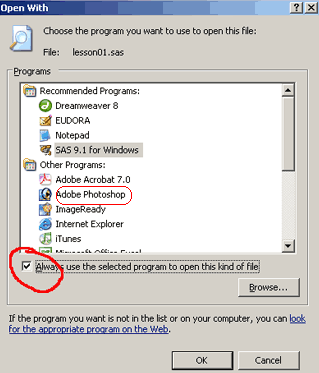 After following this guide, you just need to double click the RW2 images and it will be open with Adobe Photoshop by default.
Methoed2: Run Adobe Photoshop on your computer > click "Open" option under "File" menu > select the RW2 files you want to open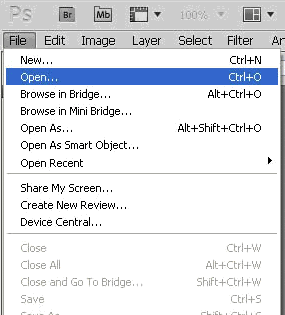 Can You Convert RW2 Images by Changing Its Filename Extension
Somebody simply believes that they can convert a RW2 images to other format such as JPEG, BMP, PNG, etc by changing its filename extension. Usually, the RW2 image will become unusable if you change its filename extension.
If you really want to convert Panasonic RAW RW2 images to another image format, you can use professional image converter tool. Or you can also save the CR2 image to another image format after editing it on your Adobe Photoshop or XnView program.
Please pay attention: RAW images usually have lossless image quality, it will have influence on the image quality if you convert it to other image format.
How to Restore Panasonic RW2 Pictures for Free
Whether you lose RW2 images on Panasonic digital camera or after transferring them to your computer or any other devices, you are able to get back all lost RAW RW2 images with a free data recovery program even if you do not have any backup. iCare Data Recovery Free is a read-only Windows data recovery program which helps recover all types of images and other types of files after formatting, deleting or even the RW2 images is not accessible.
Step1. Free download and install the software on your computer. Run the software and select a scan mode.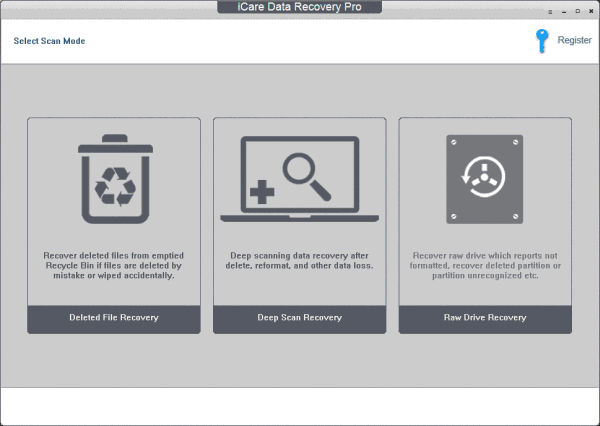 Step2. Choose the drive where RW2 images got lost and then wait the software to scan.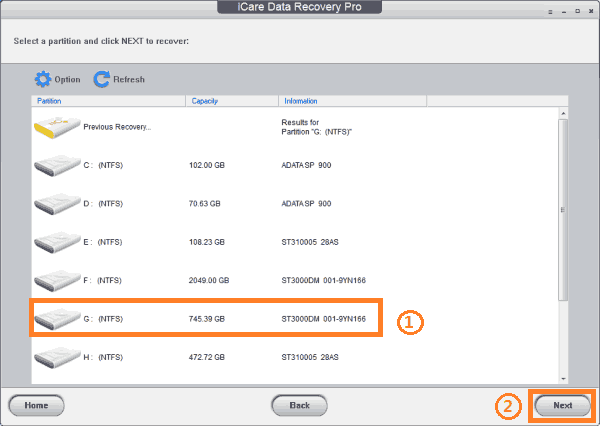 Step3. Preview files after scanning and save needed data to another drive.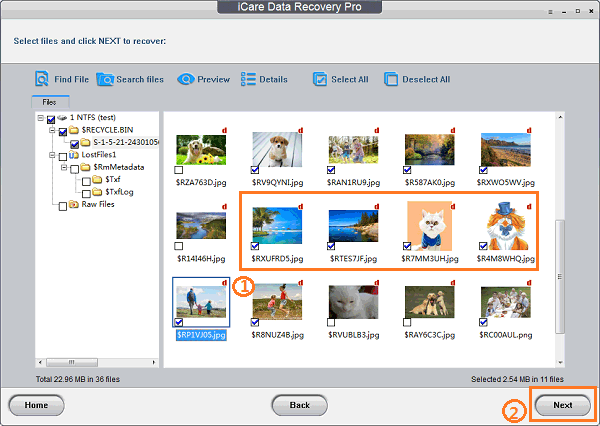 ---
Related Articles