How to Access/Read/Fix Corrupted/Damaged SD Memory Card without Formatting
Last updated on 20/04/2018
My media card/SD memory card is corrupted/damaged/unreadable/, how can I repair/fix/open the inaccessible flash memory card and make it usable again without formatting it or losing any data? Well, you can recover data from corrupted memory card before formatting it, but you have to format the corrupted memory card in order to repair a damaged memory card.
Can I Use Memory Card without Formatting?
Your memory card is corrupted and says format before open it but you have many important file inside the card, so how to access memory card without formatting?
Answer: It is impossible to use a corrupted memory card without formatting if it wants to be formatted.
When any media card has corrupted or asks for formatting, it is difficult to use memory card without formatting. If you are worried about data loss because of formatting, you can get the files back whether you format the corrupted memory card or not.
How to Repair Damaged SD Memory Card without Formatting?
How can you make memory card workable/readable again without formatting? Is there any software for damaged memory card repairing?
Answer: There is no tool that can repair damaged SD memory card without formatting.
If the memory card requires formatting, the only solution for the problem is to format it. Before formatting, you can use command prompt to check and repair errors on the corrupted SD memory card.
How to Open Corrupted Memory Card without Formatting
Can you read/access/open SD memory card without formatting?
Answer: You can only open your corrupted/damaged/destroyed memory card with help of data recovery software.
Solution:
1. Why – the reason for corrupted/damaged
A memory card usually gets corrupted/damaged because of file system corruption by virus infection, bad sectors, improper operation…
2. How – access/acquire/read inside data with software
First step is to use iCare Data Recovery Pro to bring back every lost file from the unreadable/damaged/inaccessible flash memory card.
3. Make damaged SD work
Format the corrupted memory card to make it work again.
Tip:
If you mistakenly formatted the unreadable memory card, you can also use iCare Recovery Pro for files restore as long as the data inside the card is not damaged or overwritten.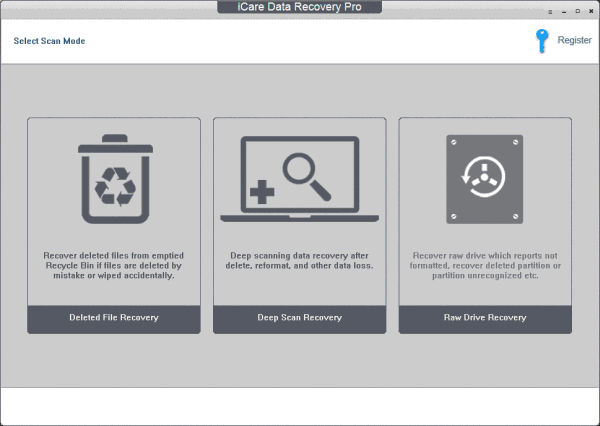 Free download iCare Data Recovery Pro
---
Hot Articles
Related Articles