Nikon camera Shows unformatted error on memory card
Nikon Camera Reports Memory Card Is Unformatted. How to Recover Camera Photos?
Case1: Hello! Everyone there! I forgot to format my SD card to my D70s Nikon digital camera and took tens of wonderful photos on that SD memory card. However, when I tried to access it there, this Nikon camera just reported it was invalid there and needed to be formatted at first. But, I didn't want to lose these newly taken photos by performing a formatting process on this camera memory card. DO you get any idea to recover photos from unformatted SD card? Or is it possible for me now to extract these photos out before any format? Any idea would be greatly appreciated here. Thanks!
Case2: Hello! I have a 32GB SD card that is often used on my D800 Nikon digital camera. However, recently, since this D800 camera got damaged and could not be used any longer, I insert this SD memory card to another Nikon D700 digital camera. However, it seems not be able to work well there. Every time I turned this camera on, I would get a error message telling: "The memory card cannot be used. Card may be damaged. Insert another card". But, when it is used on that D800 Nikon camera, it just works fine there. Moreover, when I take this SD card out from this D 700 Nikon camera and try it on my computer, there also will be an error message saying: "The SD card is not formatted. Do you want to format it now"? But, I still get many photos and videos left on this 32GB SD card before the original Nikon camera is damaged. Do you have any idea for me to recover SD card photos after formatting? Thanks for any solution here!
Hello, friends! Perhaps your guys get such Nikon camera memory card unformatted error issues simply because you have prepared no memory card data backups on else storage device well in advance or have not formatted a memory card before you firstly use it on your Nikon digital camera. In case of such data loss troubles happens to you, always make camera SD card data backups and also perform a formatting process on that memory card in advance to avoid some card incompatible issues. And as with your inaccessible photos left on this not formatted camera memory card, go take chances with photo recovery software online.
Go Recover Nikon Camera Memory Card Photos with Data Recovery Software
Such digital camera memory card unformatted error problems often happen to people like you when their camera memory card is detected with an unsupported file system, virus attacked or logically damaged, etc. But, no matter which one of them is right for you, your desired camera memory card photos may not be completely destroyed or lost. With the help of memory card photo recovery software, you often are fairy possible to recover and re-view your wanted memory card photos, videos and other files with ease. Hence, do not panic even when you do find you create no Nikon camera data backups elsewhere. Merely go search and apply photo recovery software to rescue your camera data as below:


Here is the simple tutorial for you to get deleted camera photos back on your Windows PC:
Step1. Install and run data recovery software to scan your Nikon camera SD card or memory card.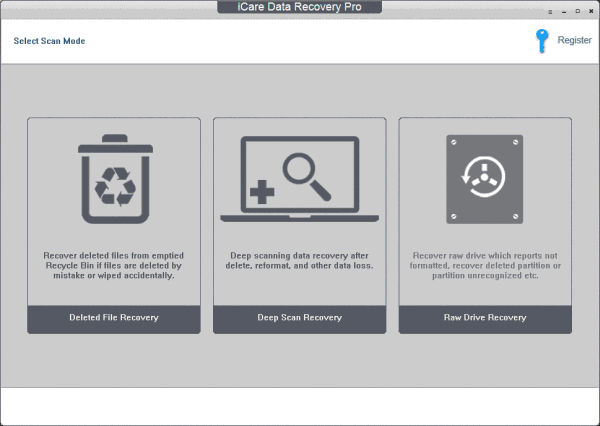 Step2. Highlight this connected SD card or memory card and perform a deep scan there.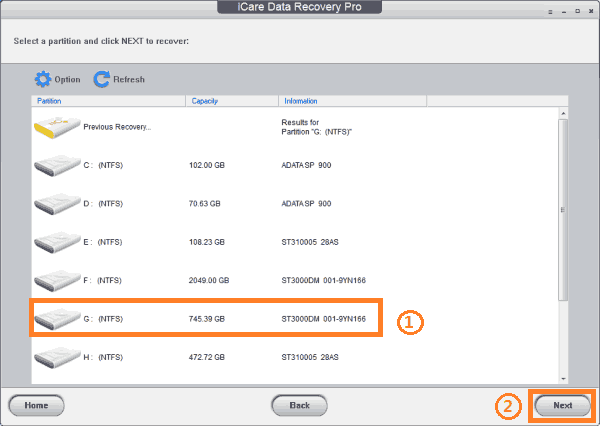 Step3. Preview the scanned photos after the deep scan and also mark the wanted ones out.
Step4. Plug another memory card, thumb drive or USB hard disk to hold all restored camera photos at last.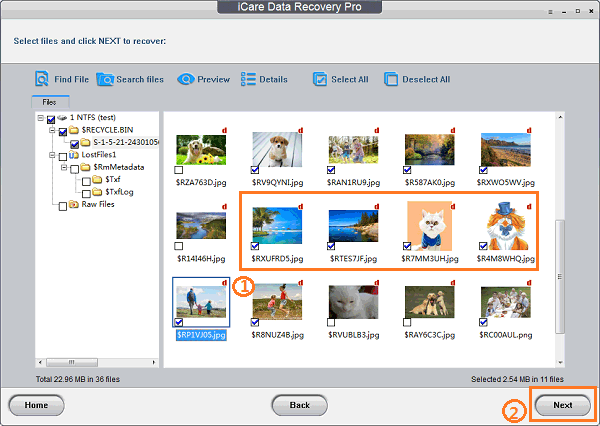 Please Note:
*Allocating another storage device to store all retrieved Nikon camera photos can extremely reduce the chances of data recovery failures.
*Preview the scanned camera memory card images and files to effectively reduce the chances of selecting a fake data recovery tool.
*Save copies of all valuable Nikon camera photos to several devices as soon as possible to avoid data loss in the future.
Nikon Digital Camera Memory Card RAW File System Error
The Nikon digital camera memory card unformatted error problems, also called memory card not formatted error problems, is also connected with the related memory card RAW file system errors. How much do you know about camera memory card RAW file system error? Generally, when your Nikon camera has RAW file system errors, when trying to access anything inside this camera card, you also will receive an error message saying you need to format this drive firstly. But, that doesn't mean you do surely get such RAW format memory card error problems once you are asked to format. When you trying to check its file system type on the Disk Management or Properties interface, this camera memory card often is displayed as RAW, not the common FAT32 or else. Moreover, in order to rescue data from RAW file system camera memory card, before any format, you are also asked to save nothing new there and go apply memory card data recovery software. Overall, no matter which type of Nikon camera memory card errors you've encountered, remember to stop using this memory card and go scan it with data recovery software as soon as possible to rescue the lost or inaccessible camera data.
==>> Sometimes, you probably run into the situation that the unformatted memory card cannot be formatted, pleaes go to this article to get methods to fix the problem - Memory card cannot be formatted by Windows >>

---
Related Articles