My Memory Card Says It Is Not Accessible: File or Directory Is Corrupted and Unreadable Recover Data
"My 2GB memory card for Android phone is corrupted because it becomes inaccessible. When I want to open the memory card, I get the error message 'H: \ is not accessible. The file or directory is corrupted and unreadable' (H: \ is the drive letter of memory card when I inserted it to my computer). After running CHKDSK, it says CHKDSKS is not available for RAW drives. Can you tell me what happens to my memory card? How do I recover files from a corrupted and unreadable memory card?"
Inaccessible Memory Card Data Recovery
When you receive message that memory card is corrupted and unreadable, problem the memory card is infected with virus or has bad sectors or suffers some other problems. In this case, you should stop using the memory card and then use iCare Data Recovery software to perform data recovery from memory card. It can work on Windows platform like Windows XP / Vista / 7 /8 to recover all types of files such as images, videos, music, office files, etc from memory card. You can follow the steps below to get back files from unreadable memory card:

Step1. Run the software to choose a scan mode.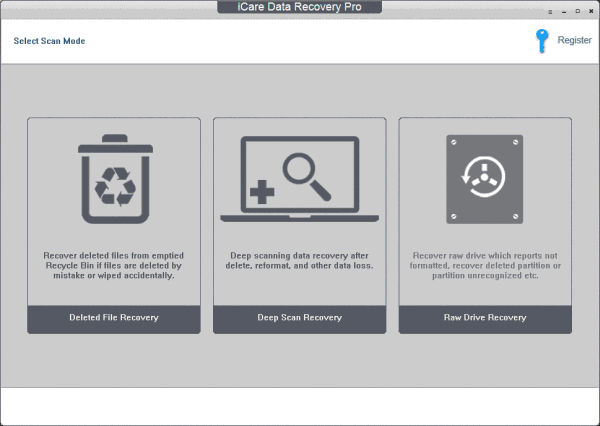 Step2. Choose the memory card and wait before the scanning is completed.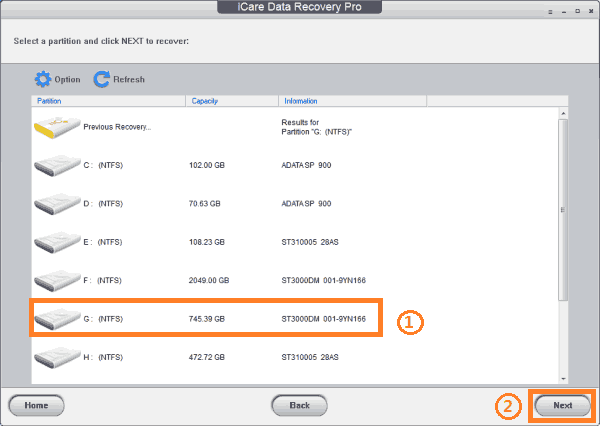 Step3. Preview files displayed in the list and save everything you want.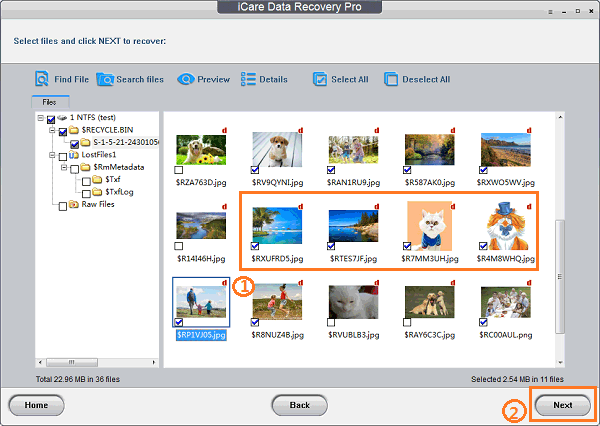 Memory Card Is Corrupted and Unreadable
Error message file or directory is corrupted and unreadable will disable you to access any file on the memory card. Usually, such kind of error can be caused by various reasons like virus attack, bad sector and more. Although you cannot access the corrupted memory card, the files are still intact on its original place. Therefore, you should avoid overwriting the memory card and protect it from being physically damaged in order to recover deleted files from memory card successfuly.
Reasons for Memory Card Corruption
In addition to virus infection and bad sectors, memory card can be corrupted result from human error, which includes:
Remove memory card unsafely from PC
Use memory card improperly
Removing memory card during data transferring or writing
Inserting memory card to incompatible device
Remove memory card without switching off digital camera or mobile phone
Why Can't You View Pictures after Data Recovery?
You are able to recover files from a corrupted memory card by using iCare Data Recovery. However, sometimes you may find that you are unable to view some files after recovery. Why? Probably, the files were corrupted due to virus infection. If files have been corrupted by virus before data recovery, the recovered files might be corrupted and unreadable.

---
Related Articles