My Galaxy Is Saying No SD Card
Last updated on 06/02/2018
"Well, I inserted my SD card to my Samsung Galaxy S3, but it says there is no memory card. I have used this SD card for more than two years, which contains lots of important files. I removed the SD card from Galaxy S3 and reinserted it to my computer, but I still got nothing. How can I resolve this problem? Can I recover data from an unrecognized SD card for Samsung Galaxy S3?"
"My SanDisk SD card 4GB is not recognized by Samsung mobile phone when I inserted it in, but I need to copy some videos from this SD card. Is there any way to recover deleted videos from SD card which stops working normally?"
"Samsung smartphone cannot recognize my SD card, so I inserted this card to a card reader and connected it to my laptop. The problem is that my laptop (runs Windows 7) could not detect the SD card as a removable disk. The SD card cannot show in my computer. I have no idea what I can do to fix the problem for Samsung Galaxy recovery free from SD card."
"Hello! Does anybody know how to recover data from SD card because it is corrupted in my Galaxy S4 Android phone? I need to extract files off the corrupted SD card, but I do not what to do. I will appreciate it very much if anybody can give me a clue."
Solution for Galaxy SD card recovery:
When your Galaxy says that there is no SD memory card nserted, you can connect it to your computer and use a data recovery tool for memory card to retreive all files from the SD card first of all.
How to Recover Data When SD Card Stops Working?
If SD card stops working in Samsung Galaxy, you can check if there is any problem with the connection. If there is no problem, you can connect the SD card to your computer to see if it can be recognized. If the problem still exists, you need to rely on data recovery software to extract files off SD card. You can use iCare Data Recoverysoftware to restore files from SD card when it is not recognized by following the steps below:

Step1. Run iCare Data Recovery and choose a recovery module.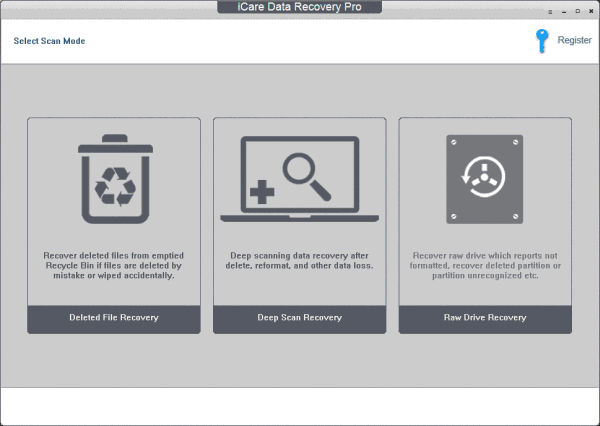 Setp2. Select the SD card and then you only need to wait in the scanning process.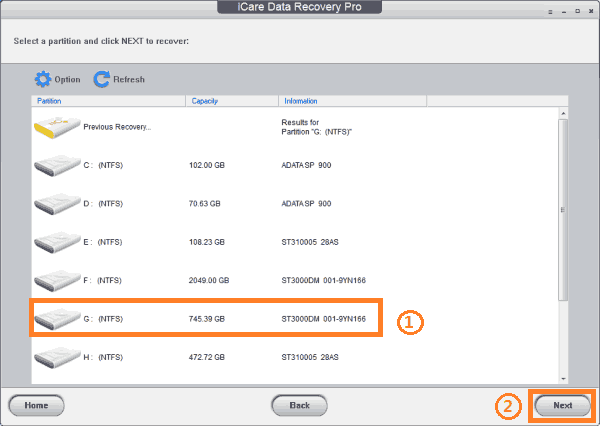 Step3. After scanning, you can preview the found files and then recover the files you need.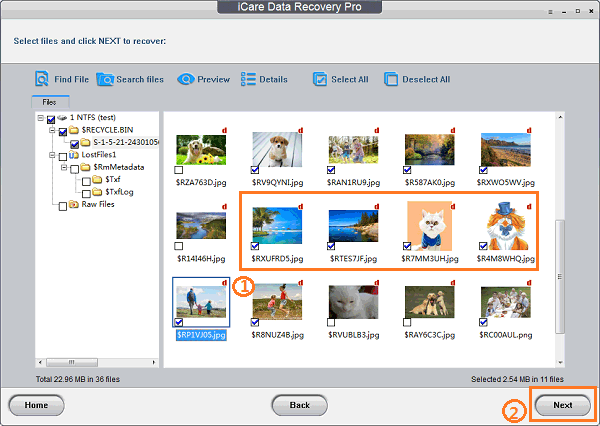 Other Similar Error on SD Card
You will fail to read data from an SD card when it is not recognized by smart phone or computer. Here are some similar errors that will prevent you from accessing your SD card:

---
Related Articles
Hot Articles