My External Hard Drive Wont Format with RAW File System
"My external hard disk drive shows as RAW device when I plugged it to my PC. If I double clicked the RAW device, Windows pops up an error message disk drive is not formatted do you want to format it now? If I clicked yes, system prompted that formatting will erase all data on the disk. Although I do not want to lose any data, I have no choice but to format the disk to convert its file system back to NTFS. However, the problem is when I clicked yes to format the disk, I got another message Windows was unable to complete the format. How can I fix the problem that external hard drive has RAW error and cannot be formatted?"
"I need data recovery because my removable HDD has RAW file system. Instead of showing all files after clicking the portable HDD, it reported an alert message to ask me to format the disk before I can use it. Can I get back files if I do not format the RAW removable hard drive?"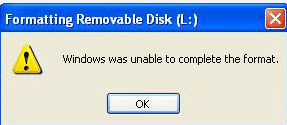 Windows was unable to format hd
"Portable hard drive is not readable on my computer because it changes to RAW file system from NTFS. The portable hard drive also cannot be formatted because system said it cannot complete the format. Is there any way to format the portable hard drive without data losing?"
"Can I format external HDD which has RAW file system without touching its original data? Or can I access my external HDD without formatting it?"
Format raw external disk with Rufus
Formatting hard drive with Rufus would mostly work when your disk can't be formatted due to unknown reasons.
You may download it here:
https://github.com/pbatard/rufus/releases/download/v3.11/rufus-3.11.exe
More download link is available at its website https://rufus.ie/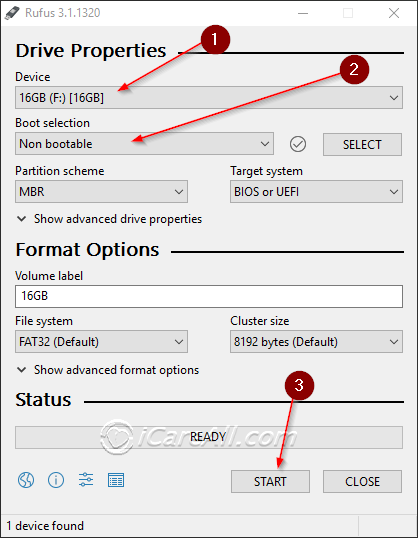 Rufus to format hd that cannot be formatted

Also recommend: 7 ways to fix hard drive cannot be formatted
External Hard Drive Recovery When Has RAW File System
You can recover deleted files off external hard drive when you are unable to access data from a RAW external hard drive or when the disk drives says drive needs to be formatted. You can free download iCare Data Recovery software, which is a read only and advanced data recovery tool for portable hard drive file recovery when you meet data loss problem due to RAW drive error and other common data loss situations. Although you cannot access an external hard drive when it shows RAW file system, you can use the data recovery software to extract files from the RAW drive:

Step1. Run the data recovery software and select scan mode.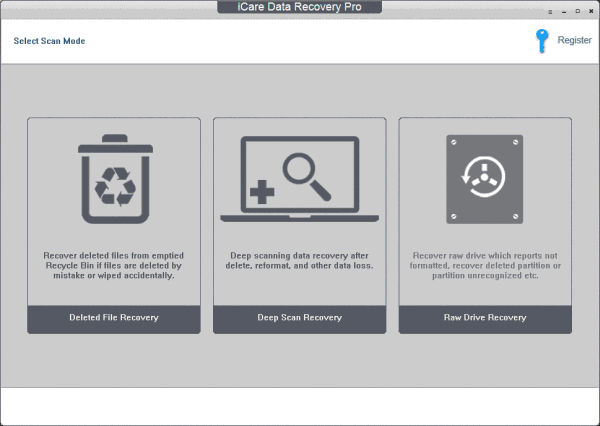 Step2. Choose the external hard disk drive and then you only need to wait when the software is scanning.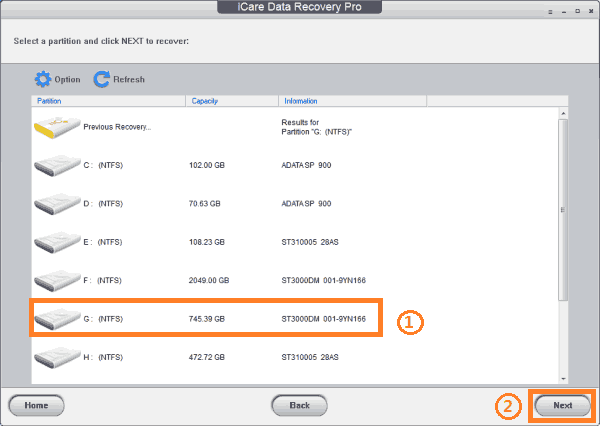 Step3. Preview the found files and recover the data you need.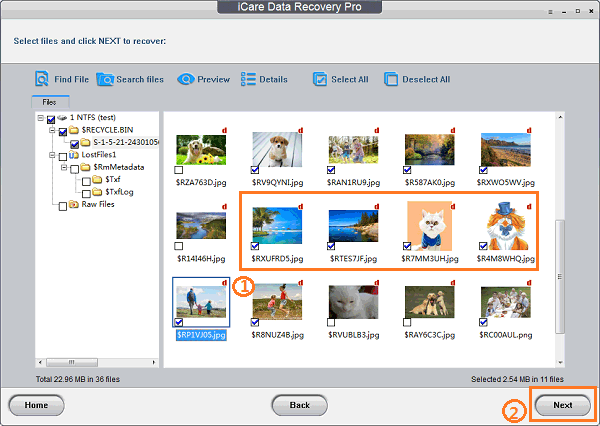 Also read: how to retrieve data from raw external hard drive
External HDD Cannot Be Formatted
Do you want to format external HDD from RAW to NTFS or FAT32? Sometimes, you may be unable to complete the format due to some unknown reasons whether you perform quick format or full format on it. Usually, an external HDD can turn to RAW file system due to many reasons, so it is not strange that you cannot format your external HDD when the disk is corrupted due to bad sectors or virus infection. In this situation, you can run Windows built-in Error-checking tool to scan and repair bad sectors or run antivirus software to remove viruses.
---
Hot Articles
Related Articles