Mobile Phone Memory Card RAW Reports Not Formatted
"My mobile phone memory card says RAW not formatted error without showing any file. I took some pictures by using this mobile phone yesterday. Today, I want to share those pictures with my friends, but I cannot open the memory card on my mobile phone due to RAW format error. It always says memory card needs to be formatted. How can I recover my photos from a RAW not formatted memory card for mobile phone?"
"Is there any way to fix memory card RAW not formatted problem with data back? The first time I got this error message is on my cell phone when I attempted to listen to music. Then, I removed the memory card out of the phone and connected it to my computer, but my PC recognized the memory card as a RAW drive. PC says memory card is not formatted do you want to format it now, but formatting will delete files from memory card. So I want to know if there is a way to resolve the problem without formatting."
Data such as photos, videos, audios, etc stored on a mobile phone memory card means a lot to us, because it records precious moments of our life. However, data loss problem happens every day due to different kinds of reasons, while memory card RAW not formatted error is one of common cause that put many users into a panic situation. Do you want to recover photos videos off memory card when it is not accessible on phone or computer due to RAW not formatted error?
Data Recovery When Mobile Phone Memory Card Has RAW Not Formatted Error
Please do not perform any further operation on the mobile phone memory card that you attempt to fix the RAW not formatted error, because improper operation might result in further data loss in which situation you may lose the only chance for data recovery. When receiving the error message, you only need to connect the memory card to a computer and then free download iCare Data Recovery Pro to scan it to search lost files. It only takes a few minutes to scan the whole memory card for every lost file by using this data recovery software. In other words, you are able to restore all inaccessible files such as pictures, videos, audios, documents, etc within a few minutes. This software supports all types of memory card for mobile phone including Blackberry, Samsung, HTC, Sony, and more.
Steps for Cell Phone Memory Card RAW Not Formatted Recovery

Preparation: Download and install iCare Data Recovery on computer. Connect the memory card to this computer and run the software.
Step1. Select a proper scan mode (Deep Scan Recovery) after running the software.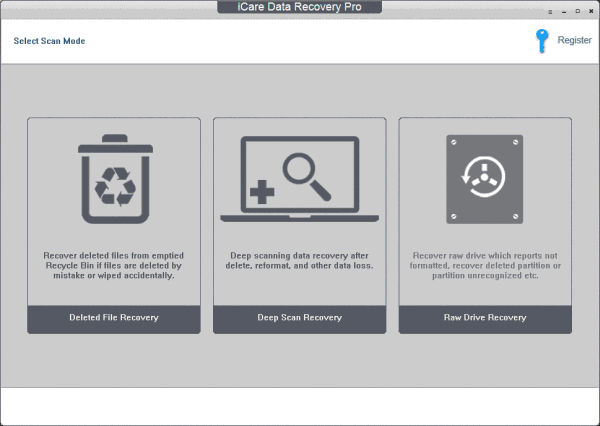 Step2. Choose the RAW memory card as aim disk and then the software will scan it for you files. You can either wait the scanning to be finished or stop to see found files in the scanning process.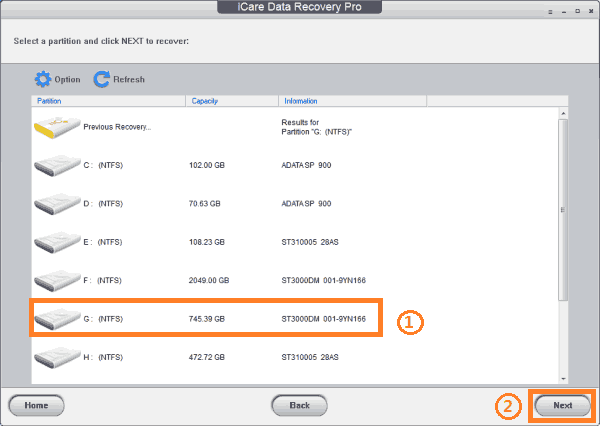 Step3. You are allowed to preview some files like images or Microsoft documents after scanning. Then, you can select needed files to save them to another drive.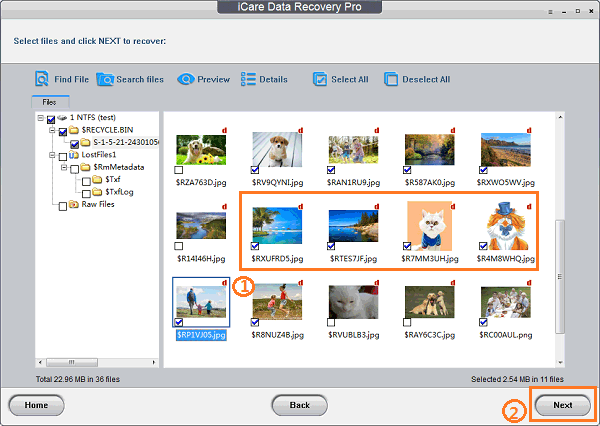 Smartphone Memory Card RAW Asking to Format Solution
There is no better solution than formatting the memory card in order to fix RAW not formatted error. When you are sure that you have restored everything you need, you can format the memory card on your computer. Since today's smartphone also the function of formatting, you can also format your memory card to convert memory card from RAW to FAT32 on your smartphone. The benefit to formatting the not formatted memory card on your smartphone is that you can format it to the proper file system which is able to be compatible with the phone. Mistakenly formatted memory card data recovery is possible by iCare Data Recovery.
Mobile Phone Memory Card RAW Cannot Format
Problem is easy to be resolved if you are able to format memory card either in computer or mobile phone, but sometimes you may run into a situation that the RAW memory card is unable to be formatted. If RAW memory card cannot be formatted but you still want to use it for data storage, you can try following methods:
1. Check if the memory card contains any virus
Virus infection is a common reason for memory card RAW file system asking to be formatted, because virus is able to corrupt the file system of memory card. When Windows was unable to format mobile phone memory card, you can run antivirus software to check if there is virus on the card.
2. Check if the memory card has bad sectors
Bad sector is another cause for memory card RAW not formatted problem. If your memory card contains too many bad sectors, you might fail to format the memory card. Therefore, you can run Windows built-in Error-checking tool to check if the memory card has bad sectors.

---
Related Articles