I Mistakenly Format Movie Drive of Computer How to Recover Files
Last updated on 10/03/2018
Mistakenly formatted a drive of computer that contains all favorite movies? It is absolutely a headache, but we will help you out of the nightmare and get back all lost movies after formatting.
Format Movie Drive by Mistake
"I formatted my movie drive by accident how to get back my data?"
This is an FAQ from our reader who mistakenly formatted a disk drive which is full of different movies. He called the drive "movie drive" because lots of movie files were stored on that partition but there is no other data.
A movie file usually has 800MB to 1GB at least. It usually takes several seconds to format a drive that contains thousands of movies or videos. However, it is not easy to unformat a drive to get back the lost movies.
How to Restore Movies Lost due to Mistakenly Formatting?
Although it is not a simple thing to recover all movies lost due to accidentally formatting, you can find an easy solution by using a good format recovery tool.
Today, many data recovery utilities reclaim that they are able to recover movies after formatting the drive used to store it, but the data result is not so perfect finally.
iCare Data Recovery Pro is a best format recovery tool which supports to restore movies whether it is in MPGE format, AVI, 3GP, MP4, etc.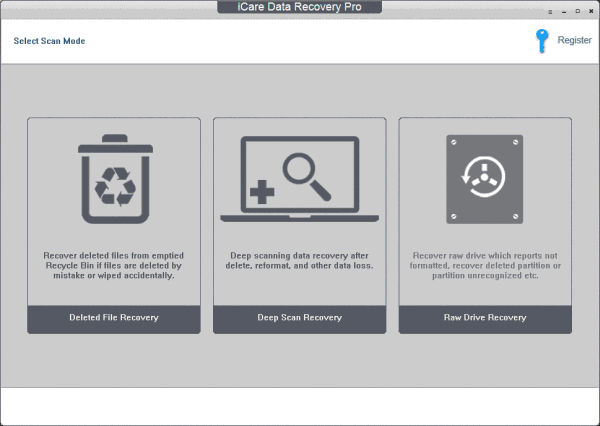 Free download iCare Data Recovery Pro
Tip:
iCare Recovery Pro allows you to preview found files before paying to recover what you need. However, you do not need to worry about the data recovery result when you fail to preview found movies. You are not able to preview movies before restoring them because a movie file is usually too large to preview.
---
Hot Articles
Related Articles
Hot Tags