Minolta RAW MRW Image Recovery
If you lose precious any RAW MRW image of Minolta digital camera, you might doubt whether the images get lost permanently. In most situations, all Minolta RAW MRW images are recoverable unless you have written new data to overwrite it or the media which contains the lost images are physically damaged. Otherwise, you just need to use data recovery software so as to retrieve Minolta MRW photos in all data loss problems, such as:
Accidentally delete RAW MRW images from Minolta digital camera
Format memory card for Minolta camera or mistakenly reformat other storage media that contains the Minolta RAW MRW photos
Minolta digital camera memory card is not accessible
With iCare Data Recovery, a free program for all digital cameras, it is available for deleted Minolta MRW photo recovery or lost Minolta RAW image recovery after formatting, inaccessible, unreadable, etc.

About Minolta MRW Image Format
MRW is RAW image format used in Minolta digital camera. Usually, Minolta digital camera a RAW image with .mrw as its filename extension, so Minolta RAW images are also called MRW images. Like all digital camera RAW pictures, a Minolta RAW MRW picture does not undergo any compression or processing. Therefore, a Minolta RAW image is quite close to the real picture which has no modification. You can edit the RAW MRW image with proper program later so as to set its white balance, exposure and more.
Recover Deleted MRW Photos from Minolta
It is not an uncommon situation to delete precious MRW photos on Minolta digital camera, in which situation you can use the undelete software – iCare Data Recovery to restore deleted MRW pictures before using the camera to take more pictures.
Minolta RAW Images Recovery after Format
iCare Data Recovery also works as unformat software to undo format memory card for Minolta camera or other storage media like flash drive, external hard drive, pen drive, etc on which the RAW MRW images are stored.
Reasons Why Windows Cannot Open MRW Pictures & Solution
You want to edit the MRW pictures on a Windows computer, but finally find that the Windows is unable to open the file? In normal case, you can open a MRW picture by double clicking it on your computer. Or you can also right click it and then select "Open" option to open it on PC. However, you may receive message like "Windows cannot open this file" when you attempt to open the Minolta MRW pictures sometimes.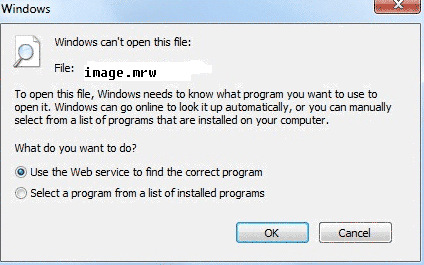 Usually, if this is the first time that you open a RAW MRW image on your computer, you had better check if you have installed proper graphic software or image editor that supports the MRW file format. You have to open a Minolta RAW MRW image with program that supports this image format. Otherwise, you may receive the error message mentioned above.
Other possible reasons why Windows is unable to open RAW MRW photos
If you have installed image viewer or editor that is compatible with Minolta RAW MRW image format but still cannot open the MRW photos, probably you encounter the problem due to following reasons:
The MRW file is corrupted or damaged
The filename extension of Minolta RAW images has been changed from .mrw to another format
The software that supports MRW image format is corrupted and stops working normally
The RAW MRW photos are infected with virus
You did not update the image viewer software
How to Rescue RAW MRW Images Free?
You can use iCare Data Recovery to restore lost, deleted or inaccessible MRW images for free by following guide below:
Step1. Free download and install the software on a Windows computer. Launch the software and select a proper scan mode.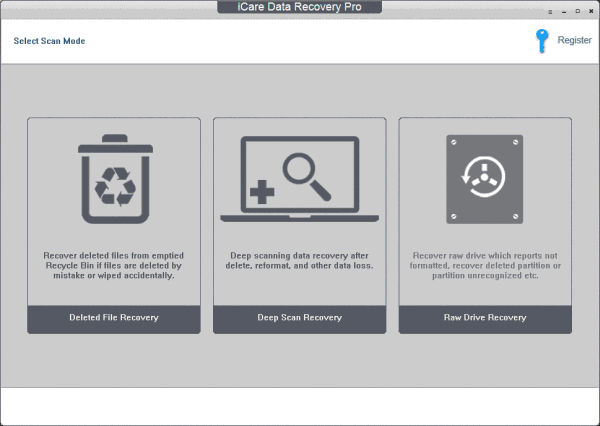 Step2. Choose the drive where the MRW images got lost and wait the software to scan.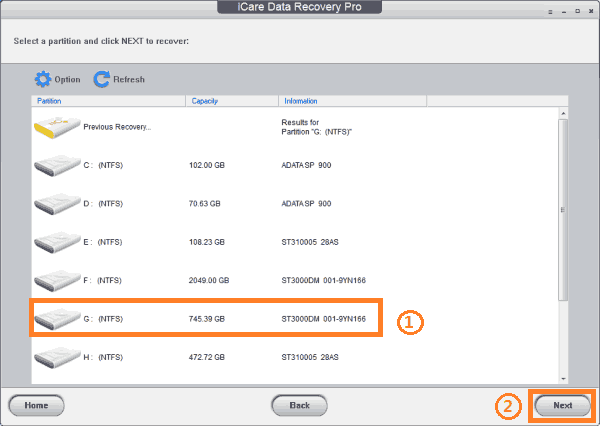 Step3. Preview files and save all RAW MRW images to another drive.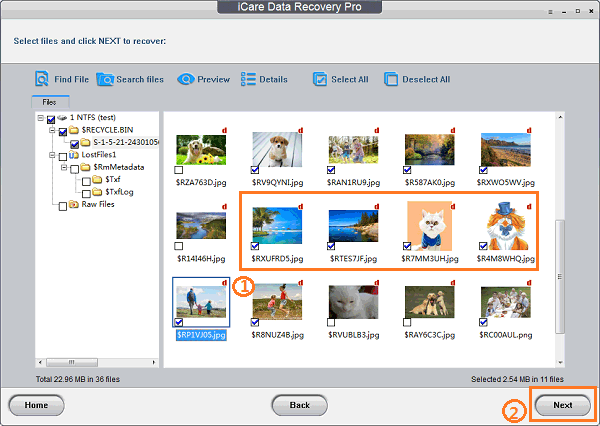 ---
Last updated on Aug 30, 2021
Related Articles