Micro SD shows Invalid File System RAW How Can I Format It
Last updated on 24/04/2018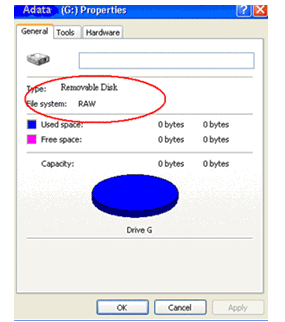 "My micro SD card has an invalid file system which was FAT32. When I inserted the micro SD card to my Android phone, it says the storage media is invalid. When I connected it to my computer (Windows XP) through a card reader, system says micro SD card is not formatted. How can I format the RAW micro SD card without losing data?"
"My smartphone micro SD card turns to RAW file system and becomes not readable. It asked me to format micro SD card, but I still have important pictures and videos on the card. Is there any way to access the corrupted micro SD card without formatting?"
Data Recovery When MicroSD Shows Invalid File System
Micro SD card usually has FAT32 file system which can be compatible with smartphone, but it will turn to invalid file system RAW in some situations. If so, you should not format the micro SD card. Instead, you should rely on a professional data recovery tool to extract files off the card first of all. You can use iCare Data Recovery software to restore data from corrupted SD card that has invalid file system RAW. This data recovery software enables you to recover all types of data without formatting the card. Now, you can follow the steps below for micro SD card recovry:

Step1. Run iCare Data Recovery and choose a recovery module.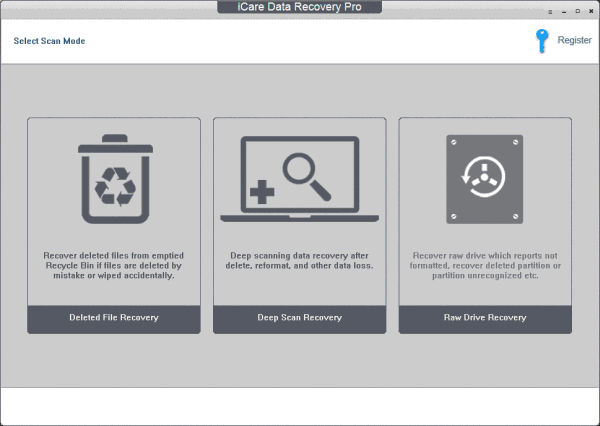 Step2. Choose the micro SD card and then you only need to wait in the scanning process.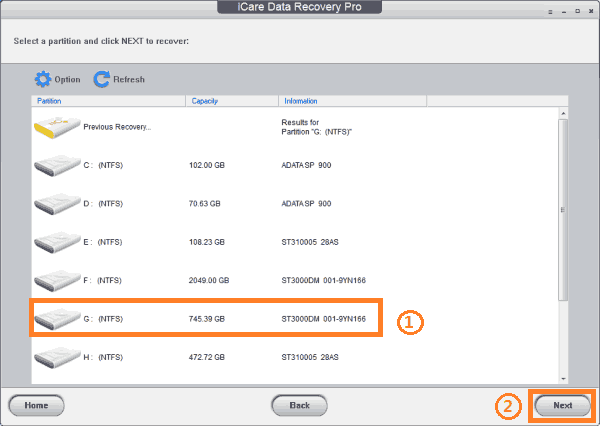 Step3. Preview the found photos and recover the files you need.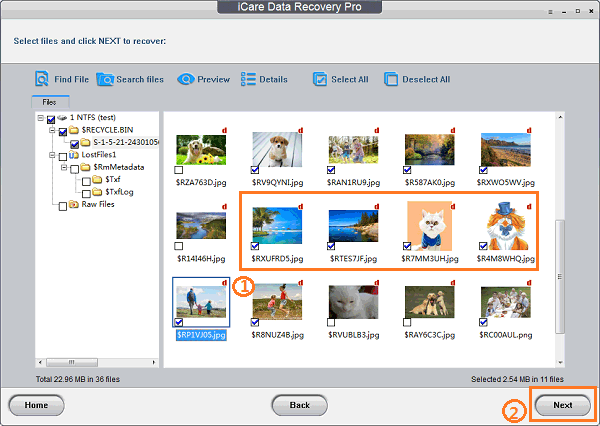 How to Format RAW MicroSD Card?
"Thanks for stop! I meet some problem with my 8GB micro SD SanDisk card in my cell phone. My cell phone switched off when I was taking pictures. When I turned on my cell phone, the micro SD card cannot work normally."
"Micro SD card has unsupported file system and shows blank when I attached it to my PC. As a matter of fact, there is much data on the micro SD card, but why it shows empty? How can I fix the invalid file system and convert raw to fat32 in memory card?"
You need to format micro SD card if you want to change RAW file system back to FAT32. You can full format or quick format micro SD card by connecting it to your computer. Besides, you can also insert the micro SD card to your smart phone and format the RAW micro SD card there.
Can You Format RAW Micro SD card before Data Recovery?
It is strongly recommended not to format the micro SD card before data recovery. If you mistakenly formatted it, the most important thing is not to write new data to the formatted memory card. Otherwise, you may be not able to recover deleted files from micro SD card after overwriting.

---
Related Articles
Hot Articles