Micro SD Formatter for Unformatted MicroSD Recovery
Last updated on 06/02/2018
"I encountered unformatted error on my micro SD card on Windows 8. System asked me to format micro SD card when I tried to open the memory card. I do not want to format it because I have some important data stored on this card. However, if I do not format the card, PC does not allow me to access the memory card. I am wondering if there is micro SD formatter with which I can format the unformatted micro SD card without losing data."
"I am using a 16GB SanDisk micro SD card in my smartphone, but recently I met some problem with this SanDisk memory card. I received a message that SanDisk micro SD card is unformatted requires reformatting, but my PC (runs Windows XP) prevents me from formatting the micro SD card. Instead, it shows error message that Windows was unable to complete the format. Do I need to use micro SD card formatter tool to format the micro SD card? Is it possible for micro SD card deleted file recovery after formatting 16gb SanDisk micro SD card?"
"I have a Samsung micro SD card, but recently I frequently review warning message that Samsung micro SD is unformatted. Because of this message, I was unable to open the card to write or read any data.I think my sd card is corrupted "
"My Kingston TF card reports unformatted error when I am trying to open it on my LG mobile phone. I tried to unmount the micro SD and reinsert it to my phone, the same error message still show when attempting to view files on it. Why does my LG say micro SD card is unformatted? How do I fix TF card unformatted problem without losing data?"
Well, unformatted error is a problem that occurs on different brands of micro SD card. When you see the unformatted alerting message telling micro SD card needs to be formatted if you want to access it, what you need is not a micro SD card formatter but a data recovery tool that supports unformatted micro SD card recovery whether it is Windows PC or phone reports unformatted for TF card.
Unformatted Micro SD Card Recovery
Whenever you receive unformatted error message on your micro SD card, the first thing is to stop using the card. Then, you can connect the micro SD card to a Windows PC and free download iCare Data Recovery Pro to recover files from the micro SD card. This data recovery software can be perfectly compatible with Windows platform and help recover all types of files from unformatted micro SD card. This software supports all brands of memory card including SanDisk, Samsung, Toshiba, PNY, Lexar, Transcend, Kingston and more. Here are the steps for unformatted micro SD card recovery:

Step1. Run the data recovery software and select a recovery module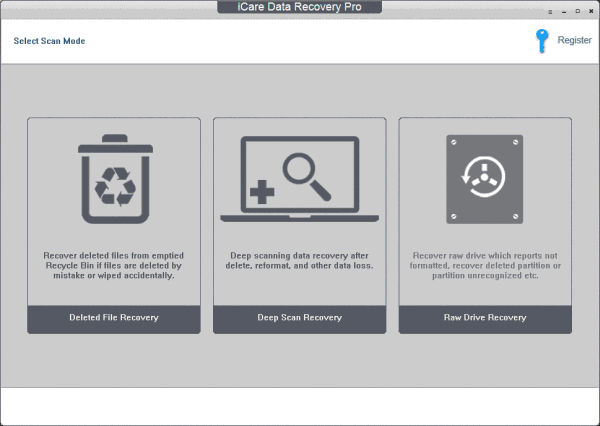 Step2. Choose the unformatted micro SD card and then wait the software to scan it for lost data.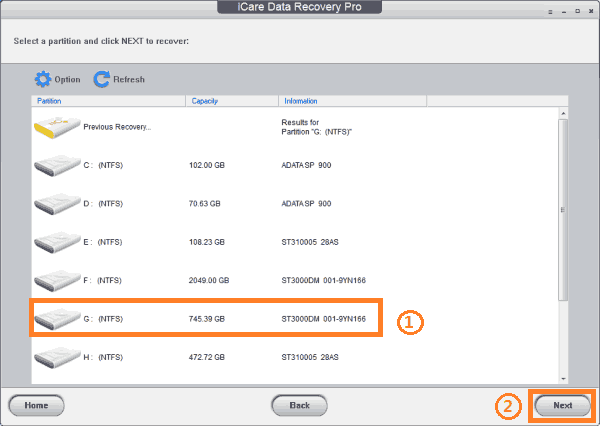 Step3. Preview the found pictures and documents, and then recover the files you need.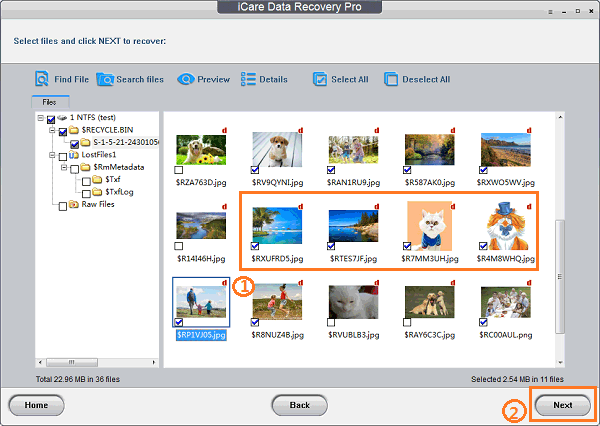 Micro SD Card Formatter for Unformatted MicroSD Fix
Here, micro SD card formatter usually refers to a format tool that is able to format the unformatted micro SD card so as to fix the error. Such kind of format tools usually have a same point, namely forcefully format the card you select. Therefore, many people would like to use a micro SD card formatter for unformatted microSD repairing when simple format cannot be completed to fix unformatted problem for their card.
Use a format tool to format unformatted micro SD card, it is often able to complete format. However, most of format tools exactly perform a low-level format on your micro SD card, especially the card cannot be formatted by Windows or phone. Therefore, it causes hurt to you micro SD card more or less after using format software to perform reformatting. The life of micro SD card will be exhausted if you often use a format tool to format it.
Fix Micro SD Card Unformat Error without Formatter Software
When saying formatting a micro SD card, the most common methods that users often use include:
Format micro SD card inserted in a phone or other proper device
Format micro SD card under Disk Management or Windows Explorer plugging to Windows or Mac computer via a USB cable or card reader
Most of time, it is able to fix unformatted error successfully simply reformat the micro SD card either on your phone or computer. Formatting will fail when micro SD card is write-protected, contains bad sectors or gets corrupted due to virus infection, etc. For this problem, you can run command line to format micro SD card.

Recommend: Windows cannot complete the format solutions>>

---
Related Articles
Hot Articles