Micro SD Card Is Now Undetectable on My Laptop
Micro SD Card Is Not Detectable after Being Removed without Firstly Closing Apps 
"Hello, all! My 32GB Micro SD card which is generally used on my Samsung mobile phone has held many of my phone applications, photos, videos and some files. However, yesterday, it was mistakenly removed out from my Windows 7 laptop without firstly closing inner saved applications. And then, now, this Micro SD card is not detectable on my computer. Do you have any way to fix corrupted Micro SD card without losing any data? Is there any solution for me to perform Micro SD card file recovery processes with success? Thanks for any help here!"
Hello, friends! It is really troublesome to extract storage device, like your phone Micro SD card, without closing all used files or programs inside at first. Next time, whatever happens, always end all possible progresses and files stored inside your Micro SD card before any extraction. But, now, though this phone memory card is undetectable on your laptop, it may not be seriously damaged yet. Merely plug it to your PC with different card Readers or on other computers and see whether Micro SD card data recovery tools help retrieve lost data back.
Recover Files from Undetectable Micro SD Card
Honestly, after being improperly extracted out from your computer, this mobile phone Micro SD card is really possible to be seriously damaged and become irrecoverable. But, it doesn't mean that it is already physically corrupted in reality. Merely connect this storage device with another card Reader and download memory card data recovery utilities to see whether you still get chances to retrieve lost phone applications, photos, videos, files and more data back.
And here is the guide on how to recover files from Micro SD card with not recognized error:

Step1. Download and install selected data recovery tools on your laptop with this not recognized Micro SD card inserted.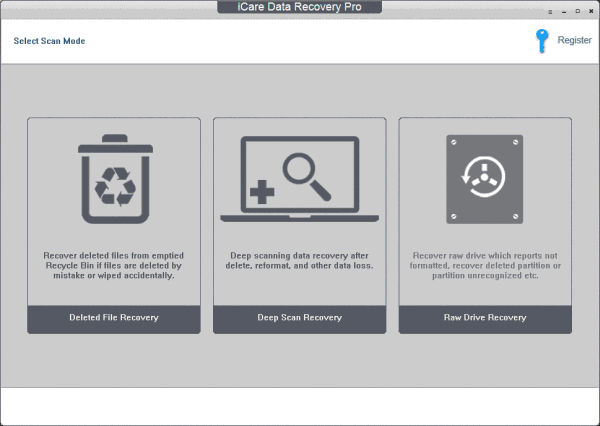 Step2. Choose a fixable data recovery mode and also highlight your phone card to start a deep scanning there.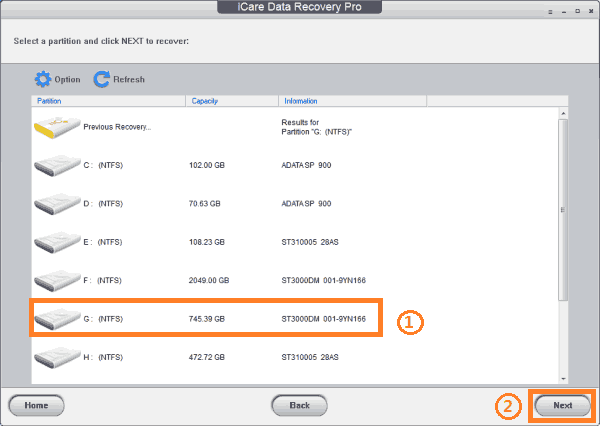 Step3. Click the scanned files to preview and consider whether the chosen software deserves its price.
Step4. Rescue and move desired phone Micro SD card to another memory card, flash drive or external drive.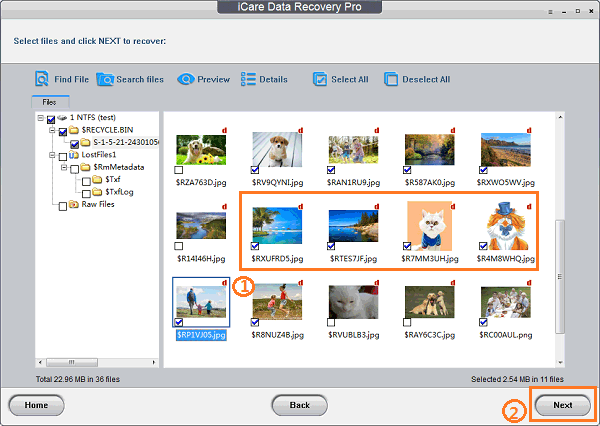 Notes and Tips:
*Check the scanned photos, documents and files one by one to see whether you need pay for a code.
*Save restored information on different storage devices in case of data recovery failures.
*Send completely unreadable Micro SD card to professional data recovery agencies for help at last.
*Save phone memory card data backups on different drives or devices as possible as you can in the future.
Why Your Micro SD Card Is Not Recognized Right Now on Your PC?
In daily use, the digital camera, mobile phone, tablet and other electronic device Micro SD card is really possible to become unrecognized on a computer or laptop when it is virus infected, card corrupted, card logical damages, improper operations of your memory card and computer file system corruption, etc. And in your case, it may be only aroused by your wrong operating: removing this Samsung phone memory card suddenly and also forgetting to close all applications in advance. Hence, no matter what happens again in the future, always properly use your phone memory card all the time, like extracting it out with Safely Remove Hardware tool.
Close All Apps, Files, Games and Processes before Memory Card Extraction
In your case, since you do have not firstly closed all using applications before you remove it out from your laptop, your Micro SD card is damaged somehow and becomes undetectable on your computer. If it is only logically damaged there, after changing another card reader or computer, this phone card may only get a Micro SD card not formatted error problem or Micro SD card RAW file system error problem. And then, a data recovery tool is really helpful to take lost mobile phone storage device contents back. But, if unfortunately this memory card is seriously corrupted and could not read on any computer or machine, your desired very important phone data could be permanently lost due to your wrong operations. Hence, next time, no matter what happens again, you are supposed to always check and close all used apps, files, games and progresses stored inside this memory card before you removing it out from your computer.

---
Related Articles
Hot Articles