Recovery of SD Memory Card Is Not Open Shows Empty
Last updated on 20/04/2018
This article aims to find solution for an empty memory card recovery when it cannot be open or accessed.
If Memory Card Cannot Open and Shows Blank What to Do?
Memory card contain files, but what should do you if it cannot open and reports empty?
First thing, use a memory card recovery tool to scan and search every lost file from the inaccessible memory card.
If this is what you want to do, iCare Data Recovery has the function of blank memory card recovery in its free edition and Pro edition.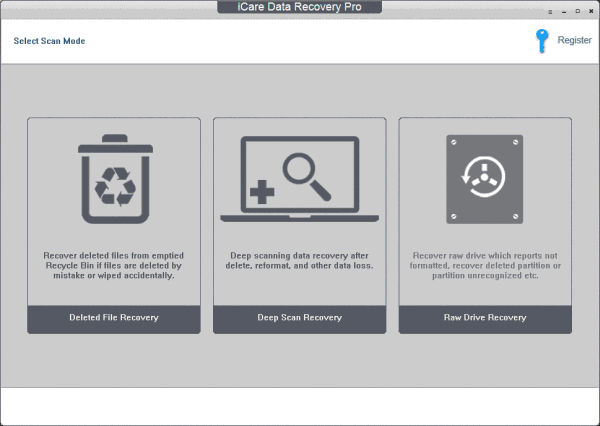 Free download iCare Data Recovery Pro
Memory Card Says Empty Resources
There are several different situations that a memory card fails to be open and says empty. Here, we would like to introduce them one by one.
SD Memory Card Shows Files on Camera but Shows Nothing on PC
If an SD memory card can be accessed and show every picture and video when inserted in your digital camera but it shows nothing after connecting the camera to a computer via USB cable, you can try to remove the SD card properly from the camera and reconnect it to computer through a card reader.
Memory Card Cannot Access Becomes Empty
If memory card is not accessible and becomes empty whether on your camera / smartphone or computer, probably the memory card is corrupted.
If memory card needs to be formatted before allowing you to open it, please refer to this page: Memory card not formatted solution>>
---
Hot Articles
Related Articles
Hot Tags