LG Phone Says Memory Card RAW Needs to Reformat
"My LG phone says memory card has RAW format needs to reformat when I wanted to take photos by using the phone. I am unable to open my memory card on the phone since it reports the error message, so I cannot read any file from this card. How can I recover deleted files from my mobile phone RAW memory card?"
"Hello! I have several precious pictures on my memory card for LG smartphone. I want to share those pictures to my Dad and Mom to wish them a good day on the coming Christmas. However, I just find that all pictures become not accessible because the memory card turns to RAW file system asking to reformat on the phone. I do not have time to prepare another Christmas gift, so it is quite important to fix the memory card error in order to get back all photos. Can anybody tell me how to convert raw to fat32 in memory card on LG smartphone?"
A memory card makes it easy and convenient to save thousands of pictures, music, videos, etc on your LG mobile phone, but it is also easy to lose all files at any time due to various reasons. Among different kinds of reasons for LG mobile phone memory card data loss, memory card RAW file system requires formatting is a common situation that plunged many users in a panic. This article will introduce data recovery software for RAW drive recovery free when LG mobile phone shows memory card RAW not formatted error, so that you will no longer feel worried when running into the same situation.
Data Recovery When LG Phone Reports Memory Card RAW Asking to Reformat
Do you think that you need to open the memory card in order to get back all inaccessible files? As a matter of fact, data recovery software iCare Data Recovery Pro enables you to extract all previous inaccessible data even if you are unable to open the card on your LG phone or computer. This data recovery software offers a way to deep scan the RAW memory card so as to search every inaccessible file like photos, videos, music, documents and more. It is a read-only data recovery program that is compatible with Windows OS, so you can use this software for memory card file recovery without worrying that it will cause any harm to your LG mobile phone or memory card.
Steps for LG Phone RAW Not Formatted Memory Card Recovery

Preparation: Connect the RAW memory card to a Windows computer via card reader. Then, you can free download, install and run iCare Data Recovery on this computer.
Step1. There are three types of scan mode on the main interface of the software. You only need to select a proper scan mode.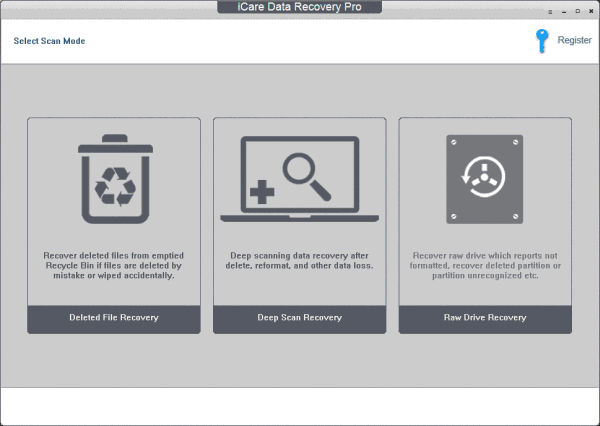 Step2. Choose the RAW memory card and then you just need to wait patiently before the searching is completed.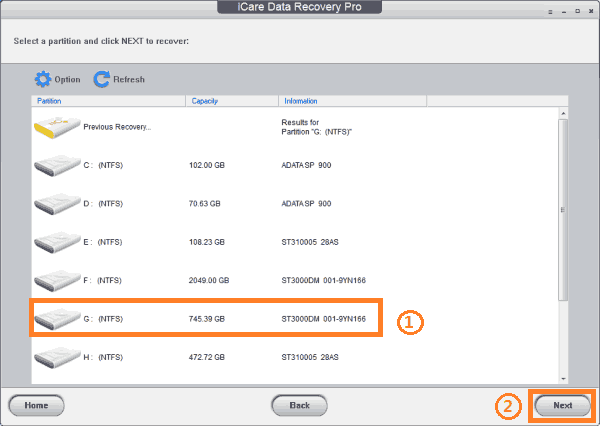 Step3. The software will show all found files after scanning. You can preview photos and documents. Then, you can select all lost data and save it to another drive instead of the RAW memory card.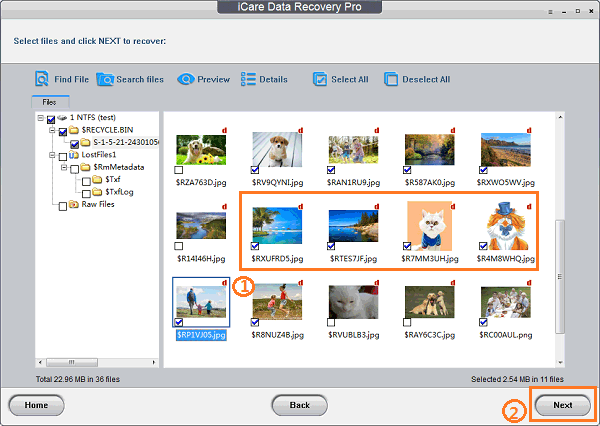 Memory Card Is in RAW with 0 Byte Space on LG Phone
Along with the development of memory card, the capacity of different brands of memory card becomes larger and larger from 1GB to 128GB. However, when a memory card is in RAW format, its capacity will show 0 byte. No matter how many files you have stored on this memory card, a RAW memory card will show nothing. So lots of people believe that all data has been deleted forever due to the RAW format error. However, the truth is that memory card shows 0 byte on LG mobile phone because the Android OS is not able to recognize the RAW file system, but not because that all data has been erased. Therefore, you can use iCare Data Recovery to extract all inaccessible data from the RAW memory card without reformatting it.
Fix Memory Card RAW Not Formatted Error for LG Smartphone
Do you still want to use the memory card in your LG mobile phone? However, iCare Data Recovery only helps recover all inaccessible data off the RAW memory card. Then, what can you do to fix the memory card error? To fix the memory card RAW not formatted error so that it can work normally for LG smartphone, you only need to format the memory card. You may perform a quick format or complete format on the memory card so as to convert it from RAW file system to FAT32. In order to format the memory card into a proper file system that is able to be recognized by LG smart phone, you can also insert this memory card to your phone and format it on the LG phone.
Windows Failed to Format RAW Memory Card for LG Smartphone
Memory card is available in different types such as SD, XD, CF, etc. Usually, LG smartphone supports memory card like SD card, micro SD card, SDHC and SDXC. When any type of memory card turns to RAW, formatting is the only solution for error fix.
==>> If a RAW memory card cannot be formatted for LG mobile phone, you can refer to this article - Windows cannot format memory card>>

---
Related Articles