Kingston SD Card Showing RAW Drive Needs to Reformat
Last updated on 06/02/2018
"Is there a chance for data recovery from Kingston SD card which shows RAW drive and needs to reformat? This Kingston SD card has 16GB capacities, but it shows 0 byte space recently. Whenever I inserted it to my digital camera, mobile phone or computer, I received the similar message saying disk drive is not formatted do you want to format it now. How can I convert raw to fat32 without losing data?"
Have you ever run into the similar situation? What can you do to resolve the corrupted sd card to access all data on Kingston SD card shows RAW format asking to reformat?
First of all, remove the Kingston SD card out of the device if it is still inserted in your digital camera or mobile phone. It is recommended not to format the Kingston SD card before getting back everything you need. Then, you can insert the SD card to a card reader and connect it to a computer and rely on RAW drive data recovery software to get back lost files.
Data Recovery When Kingston SD Card Is RAW Format Requires Formatting
No matter what you do, you cannot access any file from an SD card that has RAW file system. Therefore, when Kingston SD card changes to RAW file system and needs to reformat, you need to rely on data recovery software like iCare Data Recovery Pro . This data recovery software is able to extract al types of files from a RAW device without formatting it. You just need to connect the RAW Kingston SD card to a Windows PC and follow the steps below to perform RAW drive data recovery:

Step1. Download and install iCare Data Recovery on your computer. Run the software and choose a proper scan mode.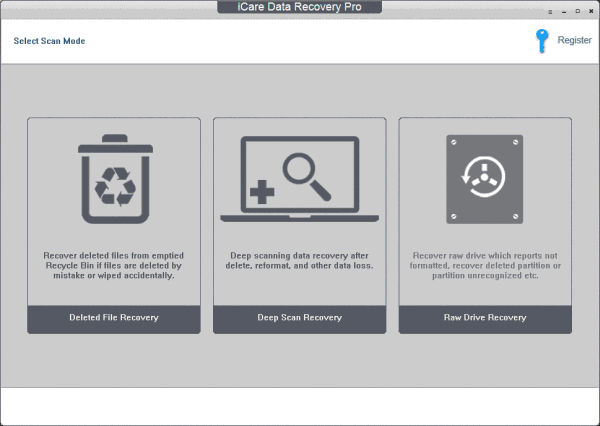 Step2. Select the RAW Kingston SD card and then the software will scan it to search lost files.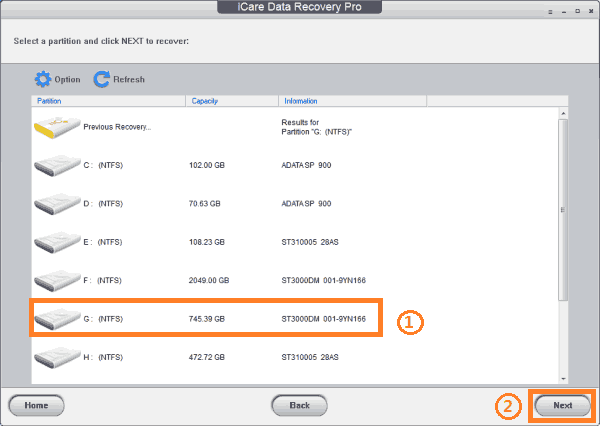 Step3. You can preview lost files after scanning and then save them to another storage media.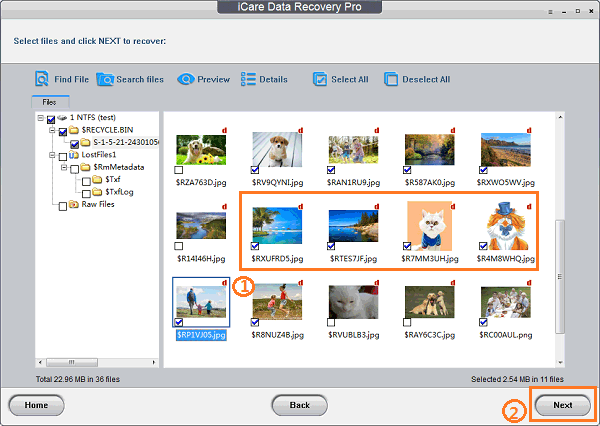 You can simply format the RAW SD card after data recovery. Usually, you can quick format SD card if it does not contain any bad sector. Otherwise, you may full format the card.
If you want to check whether the Kingston SD card contains any bad sector, you can run CHKDSK tool by connecting the card to your computer. Sometimes, CHKDSK would says CHKDSK is not available for RAW drives. If so, the first thing you should do is to close all other program or window that may use the Kingston SD card.
Please pay attention:
Formatting does not delete all data from your Kingston SD card which reports RAW format and needs to reformat, but if you add new data to the Kingston SD card after formatting, you may lose the last chance for SD card recovery when it reports RAW.
The reason why you had better remove the Kingston SD card out of the camera or phone is to protect the card from being physically damaged due to improper operation.
You cannot save the recovered files to the RAW Kingston SD card.

---
Related Articles
Hot Articles