Is It Possible to Recover Shift Deleted Files from External Hard Disk
How Can I Recover Permanently Deleted Files after Shift Delete?
Situation1: Hello, I am sorry to interrupt your guys! But, I do need help to recover permanently deleted external hard disk files after shit delete. Do you get any data recovery idea to recover deleted files back? Honestly, yesterday, I just accidentally shift deleted several file folders, about 10 GB and find only several Word documents back from another USB flash drive. What can I do now to recover shift deleted files from external hard disk on my Windows 7 computer?
Situation2: Hello, yesterday, when trying to delete several troublesome programs installed on my Windows laptop, I just mistakenly erased another file folder, which has been stored on my WD external hard disk, and also is located beside the files and folders of these programs. And, also find nothing original back from computer Recycle Bin? Can I recover deleted files from Recycle Bin of my Windows 10 PC? Or is it possible to recover deleted files from USB hard disk with cmd? Thanks for any suggestion!  
Situation3: Hey! I have deleted one of my game folders with "shift delete" keys and also find no extra copy elsewhere. I really don't want to download and pay for them again. How can I recover deleted files from removable hard disk without applying software related?
Hello! Why don't you directly go try some deleted file recovery software which is created by experts in data recovery technologies and can help people rescue files permanently deleted from external hard disks or flash drives. Merely attach your USB hard disk to your PC again and also save nothing new there to go on.
Simple External Hard Disk Shift Deleted File Recovery Tutorial
Generally, no matter whether you delete or shift delete files and folders off from your external hard disks, the deleted files often will not be automatically moved to the Recycle Bin folders, as the deleted computer files and folders often do. They are still hidden on your USB hard disk and can be retrieved back with the help of hard disk data recovery software before they are damaged or overwritten by fresh computer data allocated to the same external drive.
Hence, before you really lose files shift deleted, go download deleted file recovery software and follow below tutorial to recover permanently deleted files from external hard disk after shift delete:

Step1. Launch shift deleted drive file recovery software on your PC and double click installed software to its main screen.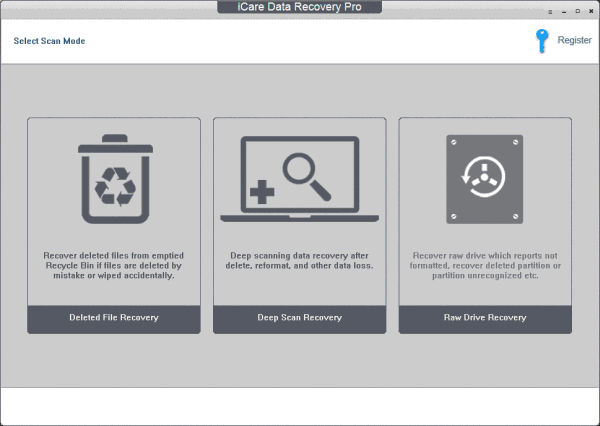 Step2. Read the data recovery mode description carefully and pick a fixable for your permanently deleted files and folders back.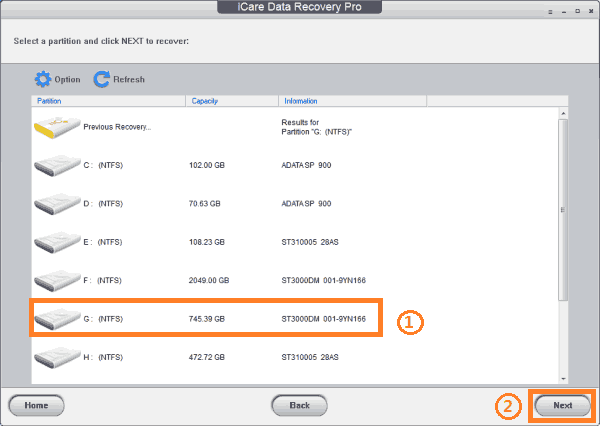 Step3. Perform thorough scanning processes there and go check whether most or even all of your wanted original data is detected with Preview function there.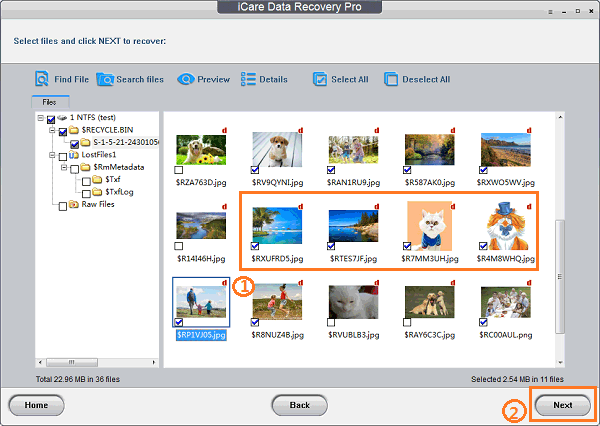 Step4. Recover desired external hard disk files to another USB hard disk, flash drive or the likes.

Please Note:
*Do not choose your original external hard disk with deleted data loss trouble as the storage device where you store and install your newly downloaded data recovery software.
*When you do find a very small group of original files has been found after a deep scanning, you can go scan this device more times to take chances before last recovery.
*When wanted stuffs are recovered, remember to allocate a different storage device or location to hold these restored stuffs in case of data recovery failures.
More External Hard Disk Data Recovery Helps:
1). Want to undo a quick format or a full format to recover lost external hard disk data?
Are external hard disk files recoverable after mistakenly performing a quick or full format there? Or purposely do a quick format or a full format on a external hard disk and find important files and folders lost? OK! You do get chances to recover information from quick or fully formatted USB hard disk with the help of quick format recovery software or full format recovery software.
2). Want to rescue inaccessible data stored on an RAW file system external hard disk?
Want to know whether it is possible to extract external hard disk files, films, videos and images when there is a RAW file system detected or you are only thinking whether it is proper to format RAW file system external hard disk before a hard disk data recovery? OK! In such cases, stopping adding fresh data on that external hard disk causes no farther data loss and also give you a higher chance to recover data from RAW file system drive. What you need to do is only recover inaccessible data from RAW format drive with data recovery software before any format. 
Overall, no matter what type of external hard disk file loss troubles you've faced or no matter how serous they are, do not give up without trying such external hard disk data recovery software.

---
Related Articles