Is It Possible to Recover Lost Data after Reinstalling Windows XP
Is It Possible to Rescue Important Files, Videos and Photos after Reinstalling Windows XP?
When you do have saved no extra copy of your much important information on an internal hard drive and also have to reinstall the PC Windows XP, when you do have performed a reinstalling process on your Windows computer and found many precious files stored on the connected USB hard drives, flash drives or memory cards disappeared for that reinstalling operation or when you do have to restore computer functional use by reinstalling Windows XP when its OS seems to crash somehow, do not panic! It is possible to rescue precious files, videos, photos, messages, mails and more information back from your desired internal/external hard drives, pen drives, SD cards, CF cards, memory cards or other storage devices after unexpected OS reinstalling processes. What you are supposed to do now is only apply data recovery software on your PC and scan this storage device to see how much of your original information could be restored back.
Recover Files from USB HD, Flash Drive or Memory Card after Reinstalling Windows XP
Honestly, no matter why and how you have to reinstall your Windows XP on your PC, your lost files inside the original USB HD, thumb drive or memory card are not completely erased or overwritten yet. Merely choose proper Windows XP data recovery software to thoroughly scan your storage device with data loss troubles and rescue your wanted images, documents, messages, text files, audios, films and more contents back as many as possible. Hence, go follow the below steps to take your lost information back:

Step1. Install downloaded data recovery software on a different computer storage device and run this software well there.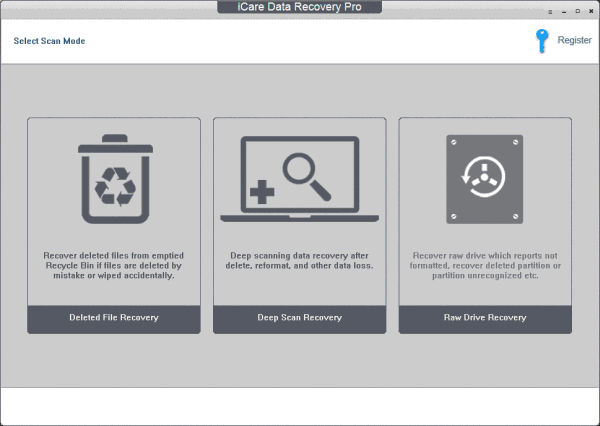 Step2. Hit a proper data recovery mode shown on the main screen to scan your storage device with data loss issues.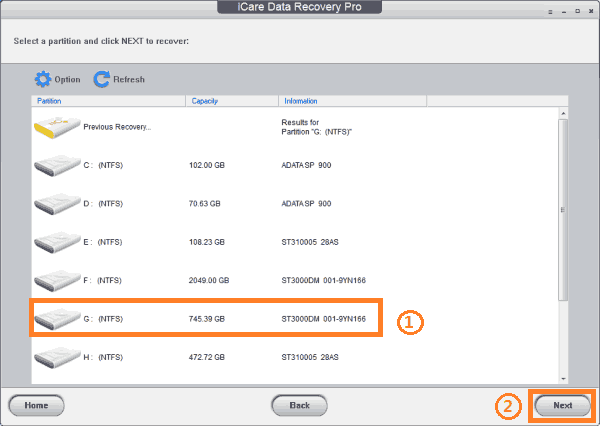 Step3. Preview the scanned pictures, messages, photos and files when the scanning processes are over.
Step4. Recover lost data to another storage device, not your original USB hard drive, flash drive or memory card.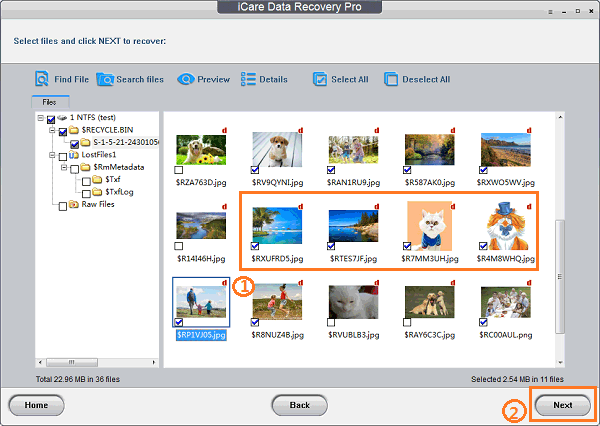 Please Note:
*No matter whether the Windows OS files and folders have rewritten your original storage devices yet, do not save new information on that storage device to cause worse data loss troubles.
*When choosing a proper data recovery tool for your data loss troubles, remember to select one according to your own conditions, like computer partition recovery software, external hard drive file recovery software, pen drive data recovery software and memory card photo recovery software, etc.
*When the device process is completely, also preview the found information carefully and see whether all your desired data is recoverable yet.
*Before paying for any data recovery code, always check its scanning results to see whether it is necessary for you.
*Make computer device data backups well on several drives or locations before any OS installing or reinstalling processes in the future.
Why You Have to Reinstall Windows OS before Rescuing Everything Important Out from Storage Device?
Generally, people often have to reinstall its Windows OS before rescuing everything important out from the connected storage devices due to many reasons, like virus attack, computer OS crashing, accidentally deleting or losing essential computer OS files and folders, and the like improper human operations. For example, the vicious viruses can quietly damage your computer hard drives, OS files and folders, OS updates and more to make your PC Windows OS run abnormally, like causing some random blue screen of death issues. And then, let you have to reinstall the PC operating system to remove all possible issues. When some of your important computer Windows files and folders are deleted or lost mistakenly, your computer often cannot boot itself up well and make you wonder to perform an OS reinstalling process there. Overall, no matter which one is behind your computer problems, do not rush to perform the reinstalling process before you back up everything important on different drives or devices next time. If the computer really cannot be used without reinstalling OS, remember to eject your inserted hard drive, memory card or pen drive and go read it on another computer to prepare data backups well.
Please Note: If you really deleted something crucial without data backups, the deleted file recovery software online also could be your chance to go on.
What Will Happen When You Perform a Reinstalling OS Process?
In fact, when you are trying to reinstall your computer Windows OS, the computer often will help do two different things: copy the original file system files and folders to your OS drive partitions and reset your computer Windows setting to default values. In other words, while perform a OS reinstalling process there, your computer will rewrite the OS data to the same operating system drive partition and editing the Windows OS to the original states. And in this way, as long as the select OS drive partition does not locates on your original storage device that you have lost much important data, like the above mentioned USB hard drive, internal hard drive, flash drive or memory card, your desired original device information will not be rewritten and often is able to be successfully restored back at the aid of data recovery software. However, if you do have select the original data as the destination device to reinstall your computer OS, generally, a portion or even all of your wanted device information may be already overwritten by the OS files and becomes irrecoverable. But, there is no sure. Merely start a data recovery tool there to scan and recover the recoverable ones back as possible as you can. Overall, no matter what has happened to your storage device during the OS reinstalling process, remember to stop using that storage device to avoid worse data loss situations and run data recovery software to get your lost data back.
In general, system reinstalling would erase data stored on the hard disk drive on your computer, but it is able to recover deleted files on Windows after reinstalling Windows XP or other Windows OS as long as you do not write new data to the drive where data got lost.

---
Related Articles