Is It Possible to Convert a RAW Flash Drive to FAT32 with Inaccessible Data Back
"I want to know is it possible to convert a RAW flash drive to FAT32 with all inaccessible data back. I have about 2GB data on my flash drive, but it turns to RAW file system and I cannot access all my data. Can you tell me how to access a RAW flash drive or convert it from RAW to FAT32 and recover all lost files?"
"System says that I need to format my flash drive in order to change it from RAW to FAT32, but I am wondering if I still have chance to recover lost data after formatting the flash drive. Now, I want to look for a secure way to convert RAW flash drive to FAT32 without erasing any previous inaccessible data."
"My flash drive says RAW format wants to reformat when I plug it to my laptop. What will happen if I format the flash drive from RAW to FAT32? Do I have chance to extract all inaccessible data from the flash drive before formatting?"
Many people know that a data recovery utility is needed in order to avoid data loss when a flash drive turns to RAW file, but the problem is that most of them are not sure if they should format RAW flash drive to FAT32 first of perform data recovery. Well, if you want to protect the precious data from being overwritten after formatting, you had better perform data recovery first of all.
RAW Flash Drive Data Recovery with Software
iCare Data Recovery is able to recover data off flash drive that is not accessible due to RAW file system. This software even helps recover data when your flash drive is not recognized. With this data recovery software, you are able to get back every lost file without hurting the flash drive or modifying any previous data. Now, you can refer to the steps below to recover lost files from RAW flash drive:

Step1. Download and install iCare Data Recovery on computer. Launch the software and choose a proper scan mode.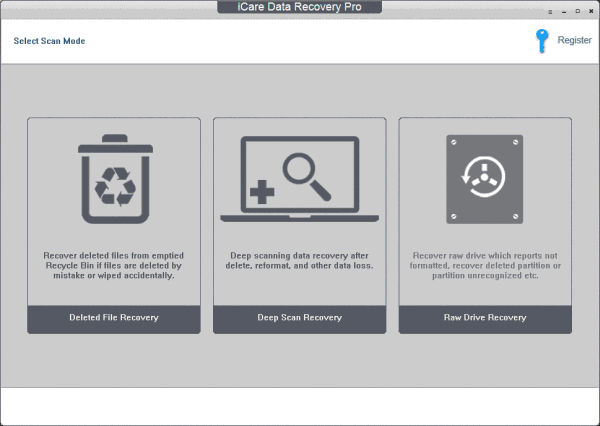 Step2. Choose the RAW flash drive and wait the software to scan it for lost data.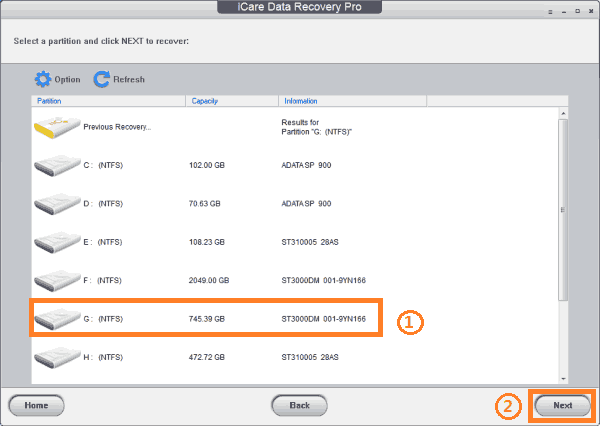 Step3. You can preview the files after scanning and then save the lost data to another drive.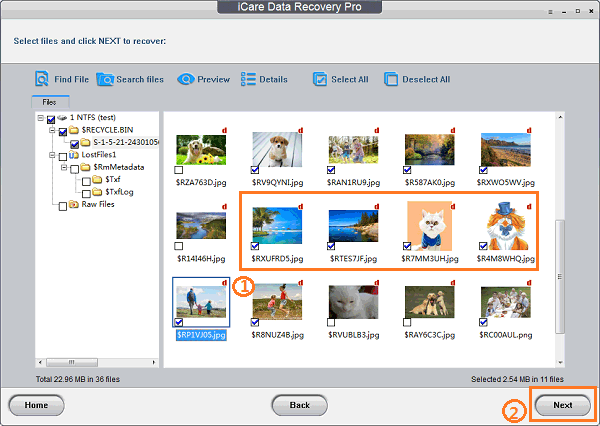 With iCare Data Recovery, it is possible for data recovery from USB flash drive before convert it from RAW to FAT32. What you need to do is to stop using the flash drive from suffering any possible physical damage or data overwritten before data recovery.
After data recovery, you can run CHKDSK for RAW flash drive error checking. Usually, CHKDSK reports CHKDSK error message - The type of the filesystem.
Is It Possible to Change RAW Flash Drive to FAT32?
Flash drive can work on any Windows platform including Windows XP, Vista, 7, 8, 10. In order to make a flash drive work normally, you should make sure that the USB port of your computer works. USB flash drive is availalbe in different brands including SanDisk, Toshiba, Kingston, Lexar, Samsung and more.
==>> To convert a flash drive from RAW to FAT32, please refer to this article: RAW drive
Windows Reports It Failed to Format RAW USB Drive
This page will tell you how to repair the RAW USB drive when Windows fails to complete the format: Windows was unable to complete the format

---
Related Articles