iPhone Crashing after iOS Upgrade Failure
iPhone is crashing after iOS upgrade failure? When a new iOS is released, many users would like to upgrade their device to the new iOS so as to enjoy more features. It is true that every new released iOS has much more features than the previous version, but it does not mean it is always good to upgrade your iPhone device to new iOS. You may want to enjoy more features after upgrade your iPhone to the latest iOS, but it sometimes causes unexpected disaster after iOS upgrade failure. Sometimes, it causes data loss due to upgrade failure. Or even worse, your iPhone might be crashed and stop working normally due to iOS upgrade failure. What can you do to recover data from crashed iPhone after a failure of iOS upgrading?

How to Upgrade iOS of iPhone?
You have two choices to upgrade iOS of iPhone:
1. iOS Update on iPhone
Backup data first before iOS updating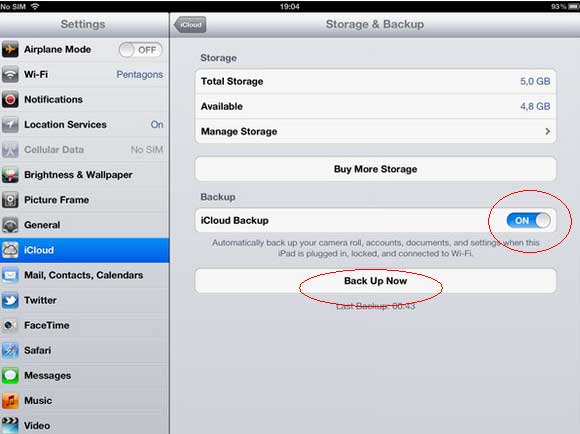 Click "Setting" on your iPhone > select "General" > select "Software Update"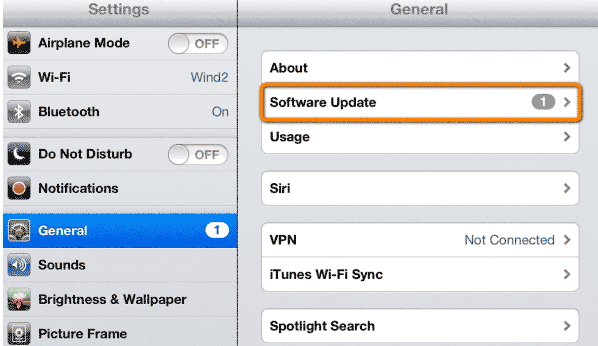 Click "Download and Install"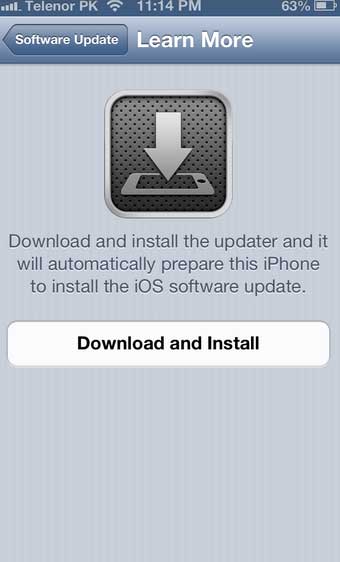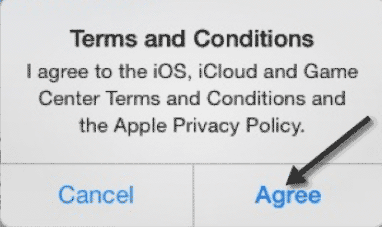 Wait patiently when it is downloading the upgrade and then select "Install Now" to accomplish the iOS upgrade
2. Upgrade iOS via iTunes
You can also upgrade iOS via iTunes:
Connect the iPhone to your computer on which the latest iTunes is installed
Open iTunes and select "Summary" > click "Check for Update" > "Update"
It will pop up a dialog box, on which you can select to backup or not backup iPhone before upgrading
Click "Download and Update" so that iTunes will download and update the iOS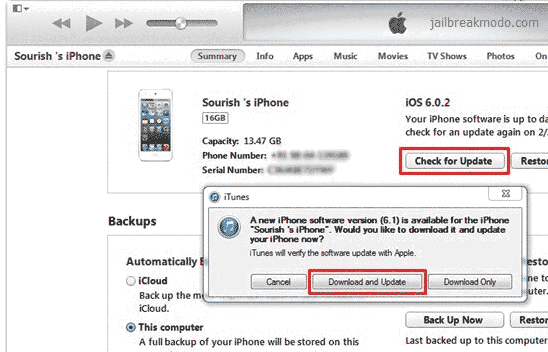 Why iOS Upgrade Fails?
With the two methods above, you can successfully upgrade iOS on iPhone, but sometimes the upgrading might fail due to following reasons:
1. There is no enough free space for iOS upgrading. Usually, iOS needs to occupy some space. If there is not enough free space to install the iOS, the upgrade might fail.
2. Your iPhone turns off during iOS upgrading because it is powered off or it suffers some other problems. In this situation, the iOS upgrade failure occurs.
3. Some old iPhone does not support the latest iOS, in which situation you will also fail to upgrade iOS on iPhone.
Data Recovery from Crashed iPhone after iOS Upgrading Failure
Sometimes, iOS update failure might result in iPhone crashing. If you lose data from iPhone because it is crashed after iOS update failure, you can try following methods to recover data from corrupted iPhone:
1. You can restore data from crashed iPhone with iTunes backup if you have backed up it before iOS upgrading. With this method, you have to connect your iPhone to the computer where has iTunes installed.
2. You can also recover data from iPhone with iCloud backup if you used it to back up your iPhone in advance. You need to connect your iPhone to network if you want to recover data from iCloud backup. If the iCloud is installed on your computer, you should connect your computer to proper network. Simply say, you should make sure that the iCloud is connected to proper network in order to perform data recovery from iCloud backup.
Freeware for Crashed iPhone Recovery without Backup after iOS Upgrade Failure
Is it possible to recover data from iPhone without iTunes / iCloud backup when it is crashed after iOS upgraded failure? You can use data recovery for iPhone to recover any type of lost files from crashed iPhone. It enables you to recover deleted messages from iPhone when data loss problem is caused by iOS upgrade failure. Data recovery for iPhone also allows you to recover photos, videos, music, emails, etc from corrupted iPhone whether it is caused by iOS update failure or other reasons.

Download data recovery for iPhone
---
Related Articles