Intel SSD Data Recovery
Did you lose any data on Intel SSD drive? Do you need any help for Intel SSD drive data recovery after deleting files by mistake? Do you need an unformat program for lost file recovery after reformat Intel SSD drive by accident? Do you know that files are still recoverable even if the Intel SSD drive says not formatted error and changes its file system to RAW format? Do you believe that you are able to get back all previous inaccessible data even when Windows operating system does not recognize an Intel SSD drive? If you still feel it a problem to recover files from Intel SSD drive in various data loss situations, this article will tell you what to do to perform a data recovery from Intel SSD.
How to Recover Data from Intel SSD Drive?
If you lose any data from Intel SSD drive due to any reason, you can use iCare Data Recovery to get back every lost file by following guide below:

Step1. Free download and install iCare Data Recovery on your computer. Launch the software and choose a proper scan mode.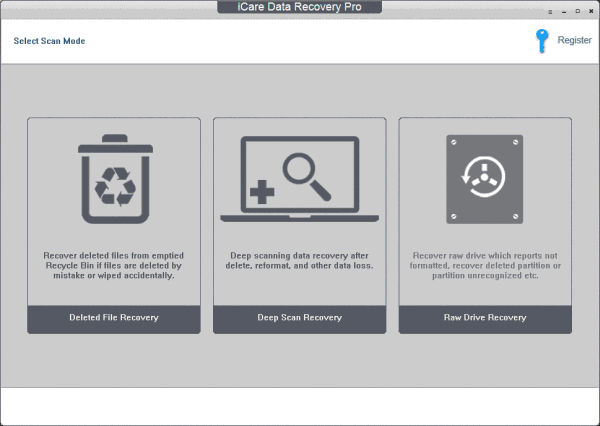 Step2. Choose the Intel SSD drive and then wait patiently when the software is scanning to search lost files.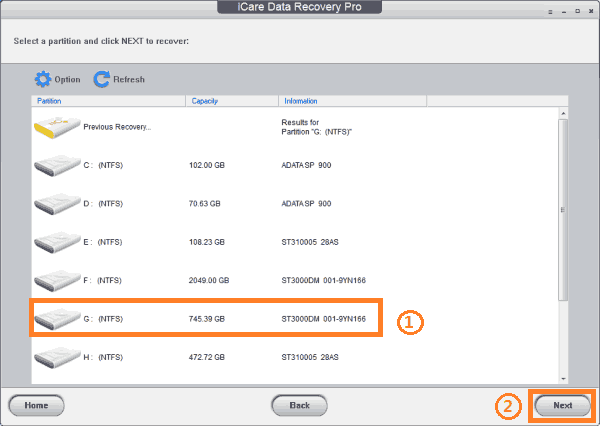 Step3. You can preview files after scanning and then save the lost files to another drive.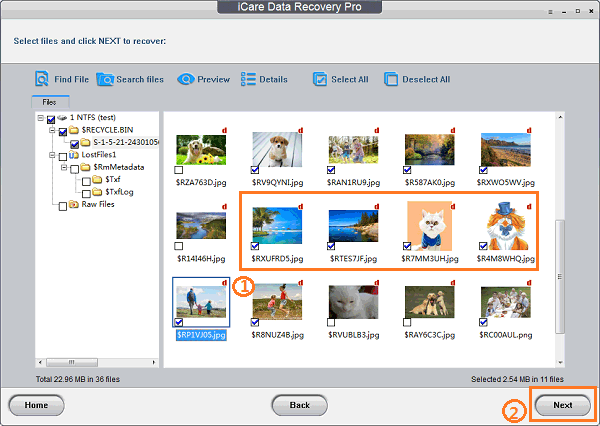 iCare Data Recovery is helpful with accidentally deleted excel file recovery, photos recovery, video recovery, audio file recovery, etc in all data loss situations after deleting, formatting or your intel SSD stops working normally due to any error.
Why Data Gets Lost from Intel SSD?
You probably know Intel SSD drive if you are a computer user. Along with the development of storage technology, more and more PC users tend to use SSD drive, among which many users appeal to Intel SSD. However, most of people know little about Intel SSD drive. SSD drive is always consider as a media that can suffer physical shock, so its users always believe that data stored on Intel SSD drive will not be lost. It is true that an SSD drive is able to resist physical shock compared with basic hard disk drive, but data stored on Intel SSD drive will get lost due to many reasons including human mistake and disk error.
Retrieve Deleted Files from Intel SSD
You may make mistake to delete files from an Intel SSD drive sometimes. Generally speaking, you can free download iCare Data Recovery when you delete files from Intel SSD in following situation:
Mistakenly press "Delete" button on keyboard of your computer
Wrong select "Delete" option after right clicking one or more files on Intel SSD drive
Press "Shift" + "Delete" keys after select files or folders on Intel SSD drive
Delete files from Recycle Bin after deleting them from Intel SSD
Formatted Intel SSD Recovery
Another human mistake for Intel SSD drive data loss is formatting. Whether you format Intel SSD drive by mistake or on purpose, the data is not erased permanently and completely before the space is occupied by new data. You can run iCare Data Recovery to recover data after format Intel SSD drive on your computer.
How to Reformat an Intel SSD That Cannot Be Formatted?
Windows computer reports Intel SSD drive is in RAW format needs to be formatted, but the problem is that the computer keeps reporting another message saying Windows was unable to complete the format? How can you reformat an Intel SSD drive that is unable to be formatted? First of all, you can use iCare Data Recovery to get back all inaccessible data from the Intel SSD drive that needs to be formatted. If Windows computer says cannot complete the format when you attempt to format RAW to NTFS file system, you can go to Disk Management to format it or you can rely on a format tool.
Intel External SSD Is Not Readable
Probably, your Intel SSD external drive still shows on your computer, but you are unable to access any data since Windows system reports some error message like write-protection, data corruption, etc. Even worse, sometimes Intel external SSD drive might become unreadable when you plug it to your computer. Usually, an Intel external SSD is able to work on any brand of PC such as HP computer, Dell computer, Samsung computer, Acer computer, Asus computer, Sony laptop, Lenovo computer, Toshiba laptop, etc, but why does your computer fail to recognize an Intel external SSD drive? Intel external SSD might become unrecognized due to many reasons, in which situation you can always rely on iCare Data Recovery to get back lost files.
How Can I Recover Data from Dead Intel SSD?
Sometimes, when you double click Intel SSD drive to open it in order to read or write some data, but there is no responding after clicking the SSD. It seems like that the Intel SSD drive is dead. Sometimes, your Intel SSD might stop responding since you open too many programs or Windows. Therefore, you can close some unnecessary programs and Windows to see if the Intel SSD drive is able to respond. In addition, you can also reboot your computer and then check if the Intel SSD drive can respond. If you have no idea to access a dead Intel SSD drive after trying every method you know, you can run antivirus software to check if the Intel SSD drive in attacked by virus. Virus infection might corrupt the file system of Intel SSD drive and make it as a dead drive when you attempt to access it. If you want to access data from a dead Intel SSD drive after virus infection, iCare Data Recovery is able to deep scan the dead SSD drive so as to search every inaccessible file.
Intel SSD Drive Is Not Initialized
What to do if you receive message that drive is not initialized when you attempt to open an Intel SS drive? You can open Disk Management and initialize the drive that shows the message to fix the problem, but you should know that it will erase all data after initializing the Intel SSD drive. If you do not want to lose any data from Intel SSD drive when Windows says it is uninitialized, you can rely on iCare Data Recovery to restore all kinds of files including emails, videos, audio files, etc in batch.
Factors That Affect Intel SSD Performance
To some extent, an SSD drive like Intel is regarded as a more reliable, efficient and faster media that a basic hard drive. When you install a new Intel SSD drive on your computer, you may find that it works quite efficiently. However, the problem is that you may also realize that the Intel SSD drive runs more and more slowly day after day. Here are some factors that may have influence on the performance of your Intel SSD drive:
1. All SSD drives have a limited number erase-write cycle, which make the SSD drive has a short lifespan.
2. Many people like to defragment files in order to improve the performance of disk. Truthfully, it might improve the performance of a disk if you regularly defragment files on a basic hard disk. However, defragment will affect the lifespan of Intel SSD drive.
3. Another factor that has influence on the performance of Intel SSD drive is the randomness and size of data.
In a word, many factors will affect the Intel SSD performance on your computer. It is necessary to know some basic message about SSD drives when you attempt to install an SSD drive in your computer.

---
Related Articles