Infected Seagate External Hard Drive File Recovery
Seagate External Drive Gets Infected due to Suspicious Emails. How to Recover Files?
"Hello! Recently, one of my Seagate external hard drives seems to be virus infected due to some suspicious emails. Honestly, I have forgotten where I have transferred these emails. But, all storage devices which have held copies of these mails become really strange and cannot be accessed well. So, I guess the email could be the sources. But, my antivirus software is not able to get the possible viruses detected and removed. What can I do now to recover data from virus infected computer external hard drive? In fact, yesterday, while trying to do something to fix such virus infection issues, I just made a mistake by connecting a flash drive to the same computer and found it overrode this drive somehow. I really cannot afford to lose everything inside this Seagate drive. Do you know how to recover data from Seagate external drive after virus infection? Thank you very much for any useful suggestion!"
Hello, friends! In your cases, in comparison of performing hard disk data recovery, the priority thing for you is to clean all viruses or threats up from your infected Seagate external drive, no matter whether it is caused by such suspicious mails. And then, secondly, stop adding new data on this cleaned storage device and start data recovery software there to see how many of your original files can be taken back successfully.
Format Infected Seagate USB HD before Data Recovery
The potential files can not only let your storage devices, computer internal hard drives or partitions inaccessible, hide your very important drive files and also corrupt them without any warning. Hence, before you start to rescue your inaccessible Seagate drive contents, you are supposed to clean up all hidden viruses or threats off form this drive completely. Generally, with reliable and effective antivirus tool installed, what you should do is only to start the software and perform a deep antivirus scan there. However, in your case, since your running antivirus programs cannot get the virus out, you can immediately format this USB hard drive to remove all possible threats there.
Please Note: After format, you can merely select format recovery utilities to unformat Seagate external hard drive.
Recover Files from Infected External Hard Drive
When your computer and external hard drive is clean due to your virus removing solutions, you can unhurriedly go recover files from this infected external HD with Seagate external drive data recovery programs which always help perform a deep drive scanning, find all possible original files and take all recoverable documents, images, movies, mails and files back. You just need to select a reliable one from the internet and follow its instructions to recover your lost data.
And, here is a common step-by-step data recovery guide for you:

Step1. Connect this infected Seagate drive to your PC and download data recovery tools to a different storage device.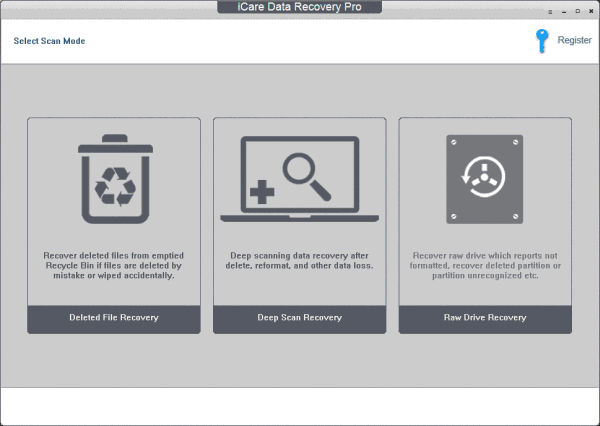 Step2. Run this software and follow guidance to select a proper data recovery or device scan mode.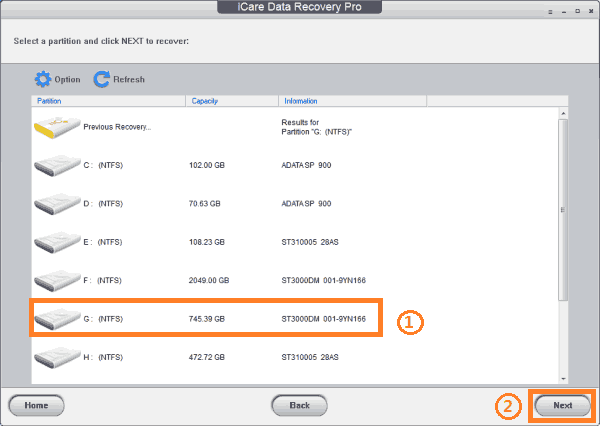 Step3. Preview the scanned information to see whether you are willing to purchase a code for farther data recovery.
Step4. Recover desired files to another storage drive or partitions well.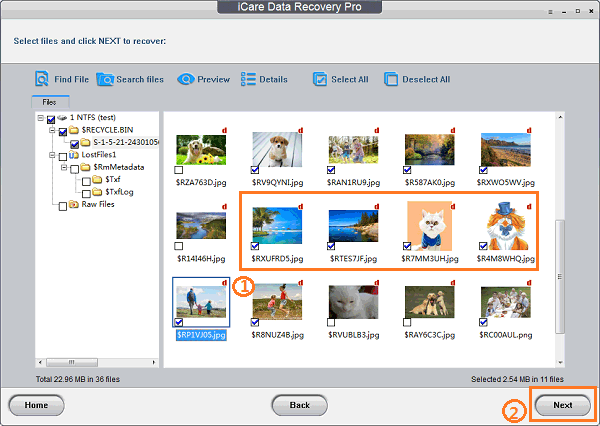 iCare Data Recovery supports excel corrupted file recovery, photo recovery, music recovery, txt file recovery, video recovery, etc from a virus-infected portable hard drive.

Please Note:
*Since you may rewrite your Seagate drive after mistakenly connecting a flash drive to your PC, you may get really low possibility to take every single original file back with success. Just choose and recover the good ones back as many as possible.
*Preview the scanned drive files before any purchase. Of course, you also can download and apply a free data recovery tool found over the internet, if possible.
*Save and back up all restored storage device files to other flash drives, removable drives or devices, not this infected Seagate external drive.
Use Effective Antivirus Software to Scan Your External Storage Device as Possible as You Can
This time, since your installed antivirus software is not able to get the virus found and cleaned, you do have formatted this storage device to clean everything suspicious completely and also taken the risks of causing worse drive data loss troubles. In the future, such virus infection problems also can come to you again someday, as long as you do still use the same antivirus software. Hence, to avoid such infected drive data loss troubles again, you'd better use another effective antivirus tool to scan your computer components and connected internal or external storage devices as possible as you can. If necessary, also purchase one for more security.
More Possible Ways to Get Device Virus Infected
In daily use, there are many possible ways for people to get device virus infected. You'd better carefully read and remember the below major ones well:
1). Connect a storage device with much important data to a virus infected computer.
2). Open the computer antivirus protection only when you do want to perform a computer or device scan.
3). Close website browser security function and open suspicious websites over the internet.
4). Transfer external storage device files to computer without antivirus scanning.
5). Use virus infected storage device on your PC.
6). View or download any unchecked email.
Overall, no matter how urgent you are, always do not do the above things in the future, if you do not want to be stuck in such virus infected drive data loss problems again.

---
Related Articles