I Got Unformatted Error on RAID 5 Drive
"Why do I get an unformatted error on RAID 5 drive when I attempted to access some data on it". This is a common question on many forums related to data loss. Probably, you have ever posted the similar question and wanted to look for a solution for data recovery. If this is the situation you run into, please stop make any effort to fix the error. If you still want to get back all inaccessible data from the unformatted RAID 5 drive, you should protect it from suffering any data overwritten or physical damage. Today, this article will introduce step-by-step guide for unformatted RAID 5 data recovery.
Unformat RAID 5 Drive Data Recovery
Probably, you receive unformatted error on RAID 5 drive because system is unable to recognize the file system of the drive. Since you are unable to open the drive when you get unformatted error message, you can use iCare Data Recovery Pro to extract all inaccessible data from the RAID 5 drive which reports unformatted error. It is a read-only data recovery program, which is able to resolve different data loss problems. Therefore, you can use this software to retrieve the files you need such as videos, music, photos, office documents (recovery for excel, word, ppt, txt), emails, etc from the unformatted hard drive in RAID 5 array.
Steps for RAID 5 Recovery When Receiving Unformatted Message

Preparation: Free download and install iCare Data Recovery on a Windows computer. You should remember not to install the software on the unformatted drive. Then, you can follow the step-by-step guide below to recover files after launching the software:
Step1. Select a proper scan mode to start data recovery.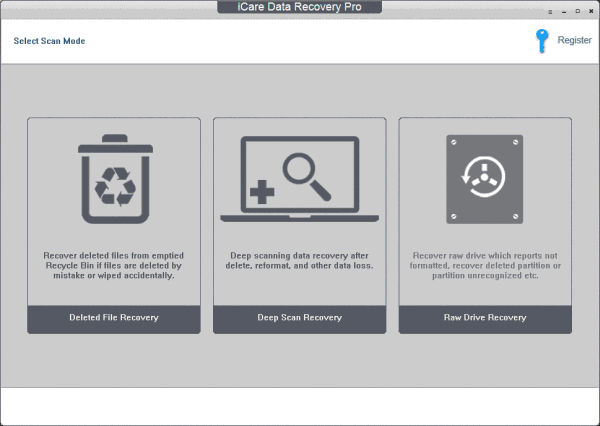 Step2. Choose the drive which shows unformatted error and then you just need to wait patiently when the software is searching lost files.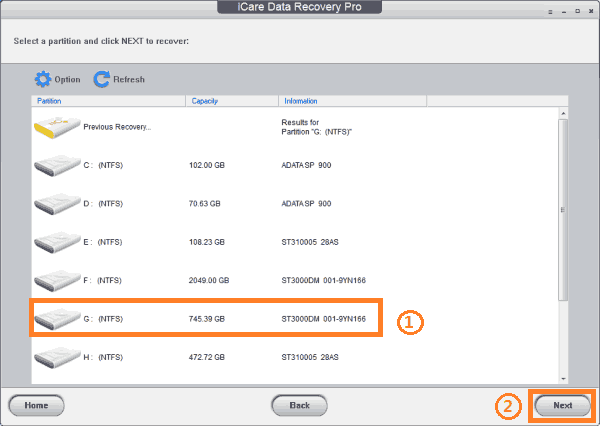 Step3. You are allowed to preview files after scanning and then save the lost files to another drive.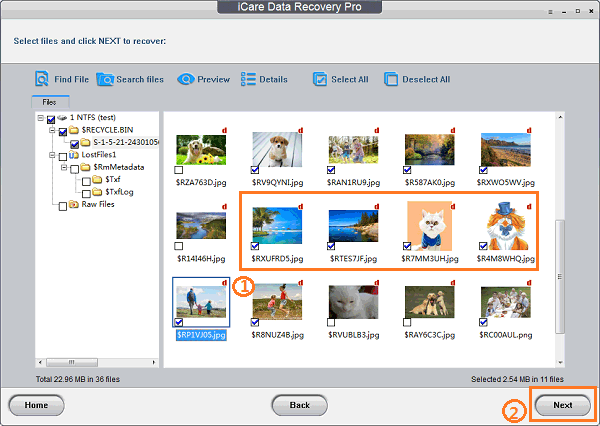 Why Do You Receive Unformatted Message on RAID 5 Volume?
You need to format each disk drive properly when you create a RAID 5 array. However, why do you receive unformatted error message when you attempt to access disk drive in RAID 5 array? Well, one possible reason is that one or more hard drives were damaged. If hard drive is damaged or corrupted in RAID 5 array, you might get the unformatted error message. Then, do you have chance to recover data from damaged RAID 5 hard drive? The answer is yes! iCare Data Recovery allows you to recover data as long as the hard drive is not physically damaged. Usually, a hard drive might be corrupted due to reasons like virus infection, bad sectors, and improper operations and so on. Therefore, you should be careful to protect hard drive from being corrupted due to those reasons.
Why Disk Drive Changes to RAW When Got Unformatted Message on RAID 5
Did you realize that the file system of disk drive changes to RAW format when you receive unformatted error on RAID 5 hard drive? Usually, when you add a hard drive to computer, you need to format it to proper file system. For example, Windows system usually recognize NTFS and FAT32 file system, so you often need to format hard drive in to NTFS or FAT32 file system when you divided it into several partitions on the computer. However, when PC reports unformatted error on RAID 5 hard drive, it usually recognizes the drive as unformatted devices. Therefore, you will receive message that RAID 5 drive changes to RAW when you got unformatted error message.
Unformat RAID 5 Volume Fixing
Do you think that it is terrible because RAID 5 drive is not accessible when you receive unformatted alert? How do you fix unformatted error on the drive so that you can access RAID 5 volume normally? Do you need to add another hard drive or rebuild the array in order to fix the problem? Well, you will no longer get unformatted error message on the RAID 5 volume if you are able to convert RAW file system to NTFS. You just need to perform a format on the unformatted drive so as to change it to NTFS file system from RAW.
How to Avoid Unformatted Issue on RAID 5 Drive?
First of all, you should avoid turning off your computer all of a sudden when you are writing files to the RAID 5 drive. Sudden power outage might result in hard drive corruption, in which situation you might receive unformatted error message when you reboot your computer and want to access the drive again. Besides, you should protect your PC from being attacked by virus. You may get unformatted error alert if hard drive is corrupted due to virus infection. You might receive the similar error message due to many reasons, so it is impossible to ensure that you will never encounter the data loss problem caused due to unformatted error. If you meet the problem unfortunately, you can use iCare Data Recovery to retrieve files off unformatted RAID 5 drive.

---
Related Articles