How to Undelete USB Memory Stick Files
USB Memory Stick Pictures Are Deleted and Could Not Be Restored Back Successfully?
"Hi! My 1GB Sony USB memory stick recently has been used on my Windows 7 Dell notebook and held thousands of pictures and files. And, yesterday, since I really need more space to transfer some PC games, I deleted some of these reserved photos. But, latter, I just regretted because some of them were not able to be downloaded for free over the internet and started to recover them with the help of a deleted file recovery program recommended by my boyfriend. But, this software only took some of them back and a little portion of the rescued ones even was not able to be read well. So, can any one help me recover deleted files on thumb drive? Is any suggestion for me? Thanks in advance!"
Hello, friends! Open your computer Recycle Bin and drag all your desired photos and files to your USB memory stick. And then, everything is done. But, you just cannot find all deleted files from Recycle Bin or you just do have emptied your Recycle Bin folder already? OK! No worry! Keep this USB flash drive unused and go apply USB flash drive data recovery programs to rescue your photos and videos after unwanted delete.
Undelete USB Flash Drive Files Step by Step
Generally, when you delete your Sony USB memory stick pictures and files on your PC, the computer often will firstly find whether these selected files locate on your flash drive and only mark their storage space as "available" for anything new or else. And then, the entire deleting process will be finished. There will be no any farther operation to really wipe out all your original information off from that storage device immediately as long as you save no new stuff on the same thumb drive. Hence, from now on, stop saving or changing any content of this USB memory stick to avoid any permanent data loss issues and download flash drive file and photo recovery utilities to undelete USB flash drive files.
And, in case of any troublesome data recovery problems, here are simple steps for you to use the undelete freeware on your Windows computer to recover deleted files from flash drive free:

Step1. Insert this Sony USB drive to your PC and apply downloaded data recovery software on the computer partitions.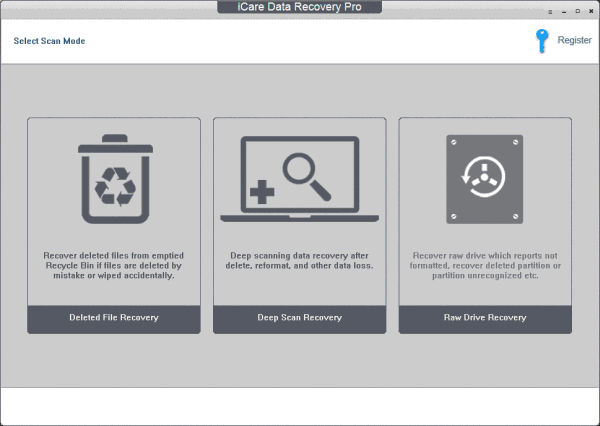 Step2. Select the data recovery mode, file type recovery mode or Scan mode according to your cases.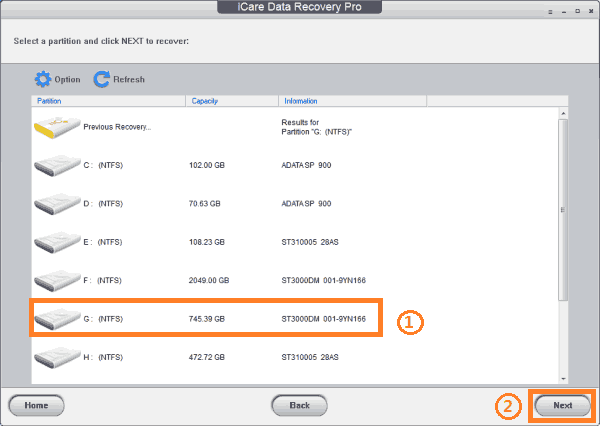 Step3. Scan your Sony USB memory stick and preview the scanned photos and files one by one carefully.
Step4. Pick a different storage device to save all retrieved information to avoid data recovery failures.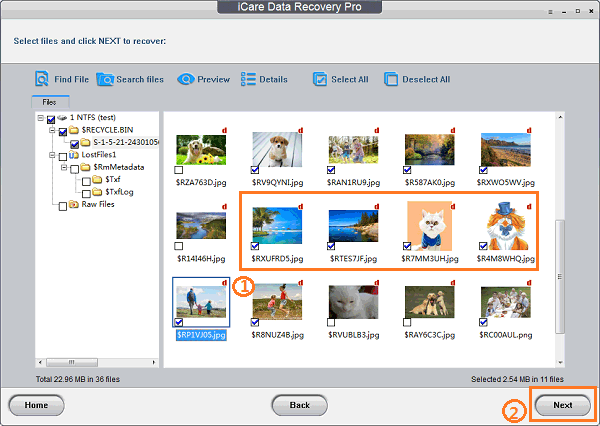 Please Attention:
*Preview the scanned photos and files to see how many of them are still recoverable and then, decide on whether you should pay for the farther data recovery services.
*Do not save or change USB memory stick data before you completely and successfully rescue your desired information back.
*The physically and seriously damaged storage device is really possible to cause abnormal device scanning time. Just wait patiently.
*Make USB flash drive data backups on various drives or devices in the future.
Recover Files from Deleted Recycle Bin
When people accidentally or purposely delete something on their computers or laptops, they often can directly restore the erased stuffs from Recycle Bin as long as the total size of these erased files is not larger than the total capacity of the Recycle Bin folder. Of course, this also works when you do have not deleted Recycle Bin yet. However, if you do have emptied this Recycle Bin before you regret, also do not worry. Go recover files deleted from Recycle Bin. What you need is also data recovery software that helps scan the allocated storage device and find deleted, lost, missing or invisible documents, files, images, audios, videos and the like stuffs. And in the future, also learn a lesson to open the Recycle Bin folder and scan all held files to see whether some of them are still useful before any emptying.
No Sure to Recover Everything after Delete or Shift Delete in All Cases
Just think you can take everything original back from your USB memory stick as long as your chosen thumb drive file recovery programs are effective enough? OK! It sounds that you really do not know about the data recovery technologies. Nearly all the data recovery utilities are designed to help people get deleted, shift deleted, lost, invisible, virus infected or missing files. But, they are not 100% sure that they can take all your lost data back all the time. Why? The data recovery results do not only rely on the efficiency of your applied data recovery tools. For example, when your photos and documents stored inside the Sony USB drive have already damaged or corrupted before you perform any deleting process there, you often do get no success to retrieve them all, no matter how perfectly the used software works there. And, when you do have used this USB flash drive to hold new computer videos, games and more information, the original photos and files may be already rewritten and corrupted. And the corrupted data often is not able to be retrieved back well. Of course, whether your storage device gets physical damages sometimes also affect the final data recovery results. Overall, always keep your device well after delete or shift delete and choose proper software to take the good ones back as possible as you can.

---
Related Articles