How to Restore Data after Formatted phone Mini SD Card
Mobile Pone Mini SD Card Photos Are Lost after Format?
"Hello! I cannot find my lost mobile phone photos stored on the inner Mini SD card back. Honestly, I think I just unintentionally format this phone memory card since I have received a error message after attaching this mobile phone to my laptop. Since I just rush to edit some documents needed that in that day, I have not clearly read it and choose yes to go on. And then, latter, when trying to access it again, there is nothing shown inside this detected phone memory card. Is the formatting process really performed there? What can I do now to do format recovery there? Thanks for any idea to rescue any files back?"
Hello, friends! Are you just receiving an error message warning: "The disk is not formatted. Do you want to format it now?" after connecting that mobile phone with a Mni SD memory card inserted? That phone memory card formatting process is completed in seconds? OK! If so, that could be a quick format. Before everything is really damaged or wiped, go try quick format recovery software to get all possible original phone memory card contents back with easy steps.
How to Perform Format Recovery on Your Phone Mini SD Memory Card?
Most people store the taken photos, recorded videos, made files and important messages on phone memory cards, like the Mini SD cards, Micro SD cards, SD cards, CF cards and the likes, so that they can easily move these stored contents from one storage device to another. However, sometimes, no matter how carefully they act, they also get chances to delete or lose crucial phone data off from the used memory card after format or the sd card is corrupted somehow. When such data loss troubles really come to you, do not panic to do nothing with such problems and learn to recover data from from memory card for phone after formatting as below:

Step1: Plunge this entire mobile phone to your PC and see whether the inserted Mini SD card is detectable there or not.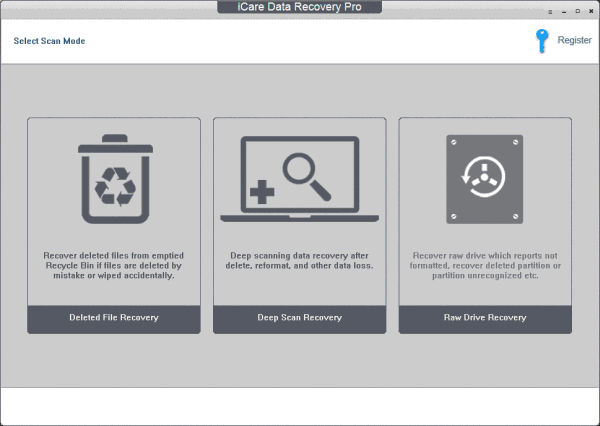 Step2: download and run memory card format recovery software well on your PC. And then, select a wanted data recovery mode.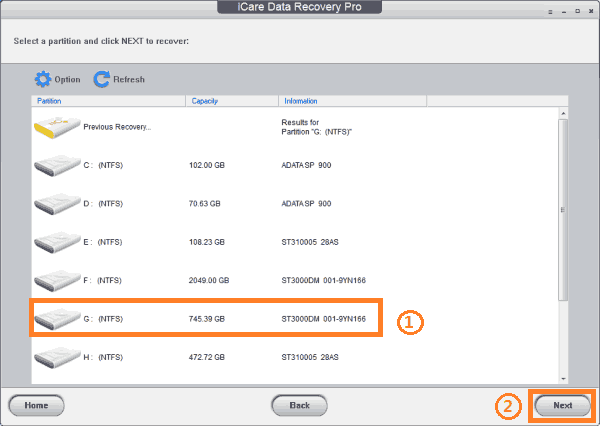 Step3: Scan phone Mini SD card and preview desired data. Also mark all desired ones out.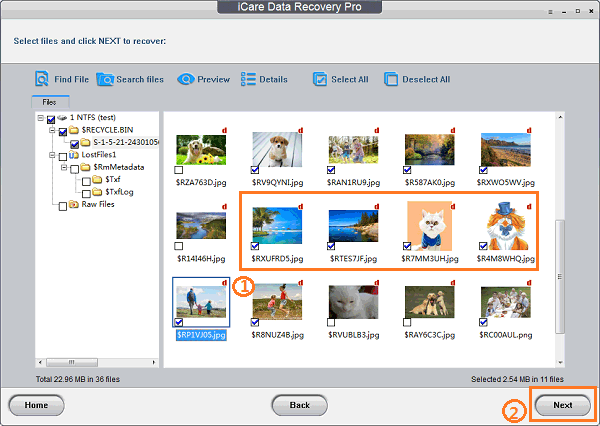 Step4: Recover recoverable memory card data and save it all to computer logical disk or other storage devices at last.

Additional Tips:
* A quick format or a full format often does not really wipe everything off from your phone Mini SD card. So, do not be stuck in such topic and turn your attention to selecting reliable data recovery software.
*Original phone Mini SD card files could be gone permanently once they are damaged or corrupted due to new data written on the same phone memory card. So, do not add any fresh contact, message, photo, video and more on this phone storage card.
*The rescued phone Mini SD card photos and more are able to be lost forever when you save them all on the same phone memory card again. Merely connect a new storage device to hold all restored stuffs.
* Make phone memory card data backups from now on to avoid related phone data loss troubles.
Save Nothing Important on the Phone Mini SD Card or Memory Card before Format?
Wonder to perform a phone format recovery even when you do save nothing original in the inner Mini SD card or memory card before format? If so, it is really difficult. When you do have stored everything important on the phone memory card in advance well, even after a deep format performed there, the original phone data is only hidden there and has not corrupted or lost permanently. That's why the data recovery technologies are workable. However, if you storing nothing on the phone memory card, like saving something important on the phone internal memory or even not saving anything important, it is often impossible to take the lost phone data. Once that formatting process, especially a full formatting process completed there, everything original is often erased clearly. Hence, from now on, remember to save or move copies of important phone data on the phone memory card.
More Phone Memory Card Data Loss Problems after Format
Problem1: Hello! What am I supposed to do now for rescuing data from formatted phone Micro SD card? In fact, I just formatted my Samsung mobile phone about two days ago for removing some memory card RAW file system error. Many phone messages and files stored on the phone memory card were deleted for that format. And I really want to take these deleted Micro SD  card files back since they are very valuable for me. Do you get any solution for me to recover files from formatted Micro SD card? Please help me. Thank you for any nice idea here!
Problem2: Hello, my Samsung galaxy mobile phone suddenly turned off on its own last Saturday and asked me to format the inner memory card, a 16 GB SD card when trying to access it again. I just formatted it in order to access this Android phone memory card again. However, my downloaded music and pictures stored on that memory card were also missing. How can I fix this formatted phone SD card data loss trouble? Is it still possible to recover deleted files from SD samsung galaxy after formatting? Any idea here will be highly appreciated.
Problem 3: How to recover deleted files from Blackberry free after formatting mini SD card in it? I formatted the mini SD card by accident on my Blackberry and erased all data. Thansk for any help!

---
Related Articles
Hot Articles