How to Recover SanDisk SDXC Card Data
"Today, I deleted some videos and music from my SanDisk SDXC card. I didn't backup those files before deleting, so I need to look for another way to get back deleted files off SDXC card. Can anybody tell me how to recover files from SDXC card after deleting by mistake?"
"Can I undo format SDXC card to recover files? I formatted my 64GB SanDisk SDXC card in my cell phone and lost some images, so I want to unformat the card and get back lost files. Is there any method to recover data after formatting ?"
"My SanDisk SDXC card seems to be corrupted because I cannot read any data on the card, but I need to copy some data from this memory card. What can I do to access a corrupted SanDisk SDXC card? Or how to recover data from SDXC card which cannot read?"
More other situations for SanDisk Card Data Loss
SDXC card has I/O device error

Recover SanDisk SDXC Card Data
When you run into data loss problem above, you should stop adding new data and use iCare Data Recovery software to recover files off your SanDisk SDXC card. This data recovery software allows you to restore MP3 files, MP4 files, 3GBP files, MPEG files, BMP files, JPEG files, GIF files, PNG files and other types of files from SanDisk SDXC card and other brands of memory card like Samsung, Transcend, Kingston, Sony, Lexar, etc. Follow the steps below to recover video file from SDXC card on Windows:

Step1. Run the data recovery software and select a proper recovery option.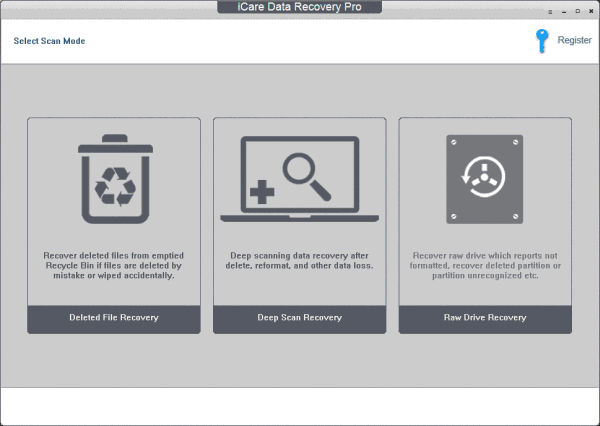 Step2. Choose the SanDisk SDXC card as aim disk and let the software scan it for lost files.
st files.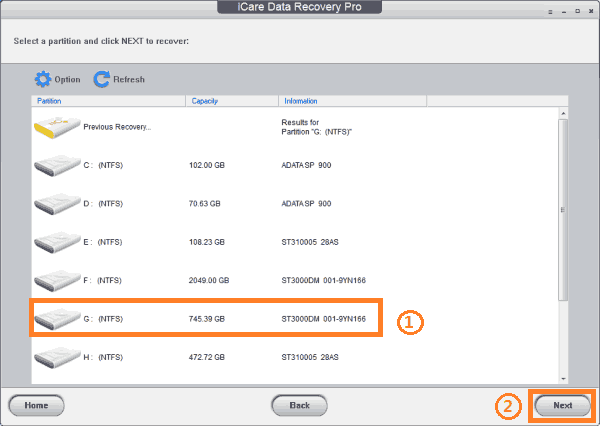 Step3. Preview the found pictures and then recover the data you need.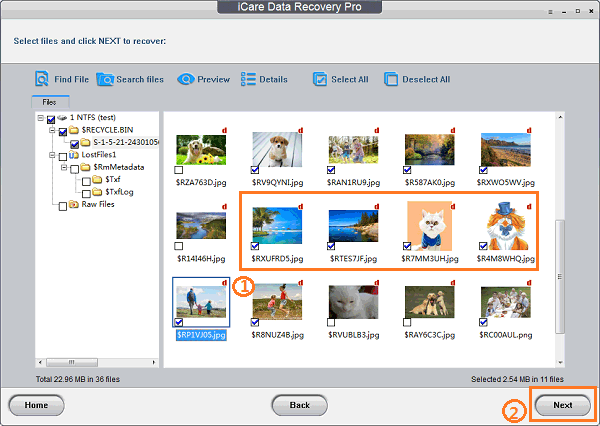 Key Point for SanDisk SDXC Card Recovery
In order to restore all lost data from your SanDisk SDXC card, the most important point is that you had better not write even a single file to the SDXC card before getting back the files you need.
Similar Data Loss Issue on Other Memory Card
Memory card is a common storage media for digital camera users and mobile phone users to save different kinds of data. You might encounter the similar data loss problem on other memory card such as SDHC, microSD, mini SD, XD-picture card, CF card and memory stick and more. When you meet the similar problem on any of memory cards, you can always use iCare Data Recovery software to retrieve files from memory card by following the guide above.

---
Related Articles
Hot Articles
Hot Tags