How to Recover Files Not Showing up in Seagate
How to recover files which are not showing up in Seagate external HDD or hard disk drive when you boot your computer? Usually, you can see all folders and files after opening your Seagate drive whether on Windows or Mac computer. However, you may find that some folders or files are not showing up on the Seagate drive sometimes. Even worse, the Seagate HDD or external shows empty when you double click it on your computer. If all files have been lost since they are not showing up in Seagate, you may need to rely on data recovery software to restore what you need unless you have backup data.
Folders Do Not Show up on Seagate after Hide
Sometimes, folders or files might fail to show up on your Seagate drive since you have set to hide the folders or files. If you cannot read any file on Seagate due to this reason, you can easily show all hidden files on your computer so that you can read, copy, delete or edit them again.
How to hide folders on Windows?
Usually, you may want to hide a folder when you consider it as important data and you do not want others to see it. In this situation, you can hide the folder on Windows computer within about 2 simple steps:
1. Right click the folder you want to hide and then click "Properties".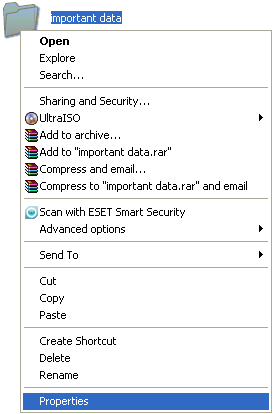 2. Click "Hide" and then click "Apply" and "OK" button.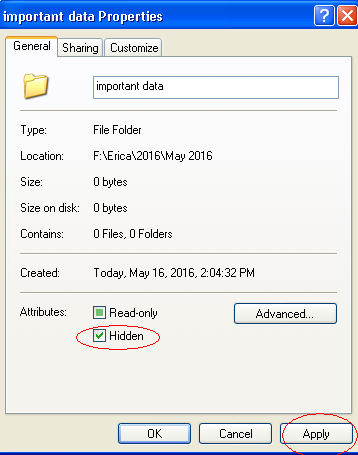 You can successfully hide the selected folder after performing those two simple operations, after which the folder will no longer show up on the drive.
How to show hidden files on Windows PC?
If you want to show the hidden files or folders, you can follow the guide below:
1. Open the drive that contains the hidden files and click "Tools" > "Folder Options".

2. Click "View" > select "Show hidden files and folders" > click "OK"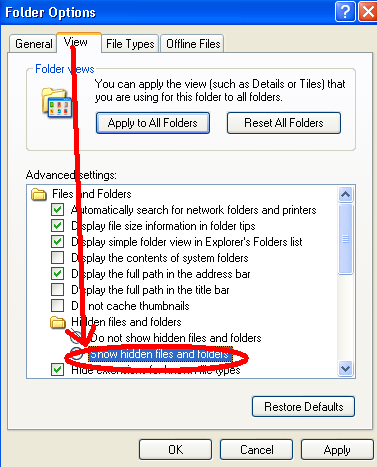 Files Disappear from Seagate Drive after Deleting or Formatting by Mistake
It is common situation that some files cannot show up on your Seagate external hard drive or HDD after mistakenly deleting. For example, you may delete some files from Seagate external HDD by mistake since you click "Delete" option after selecting files and attempting to rename or copy them. Sometimes, you may realize the mistake immediately and you still have a chance to recover deleted files from recycle bin when you delete them from Seagate hard drive. However, you may not realize the mistake sometimes. When you open your Seagate drive again next time, you just find that some files are no longer showing up there without knowing that you have mistakenly deleted them before. You can use iCare Data Recovery to undelete files from Seagate drive if they do not show up in Seagate due to mistaken deletion.
Files Are Corrupted due to Virus Infection
In more situations, files your Seagate external HDD or hard drive shows empty even if it contains lots of important data since the drive has been contacted by virus after installing some malware or visiting unsafe website. Files will disappear when they have been infected with virus or the Seagate drive becomes unreadable sometimes. You can use data recovery software to recover corrupted files from Seagate hard drive when they do not show up after virus infection, but the recovered files might be inaccessible sometimes.
Steps to Recover Files When Seagate HDD External Shows Empty
Free download Seagate external hard drive data recovery software and refer to the tutorial for Seagate file recovery:
Step1. Free download and install iCare Data Recovery on your computer. Launch the software and choose a proper scan mode.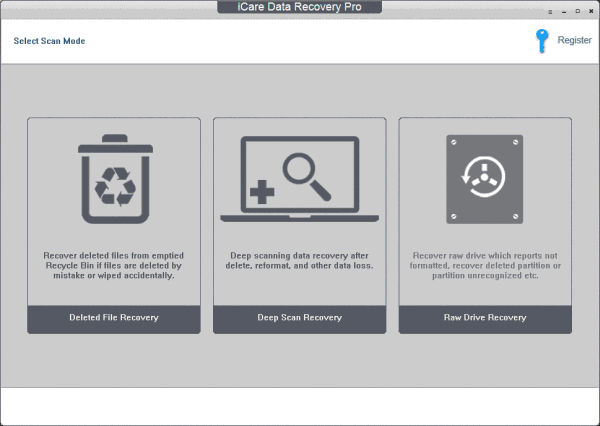 Step2. Select the Seagate drive and wait the software to search lost files.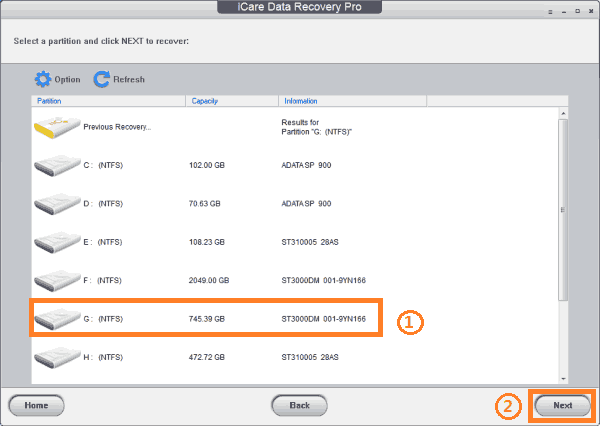 Step3. Preview some files after scanning and save the lost files to another drive.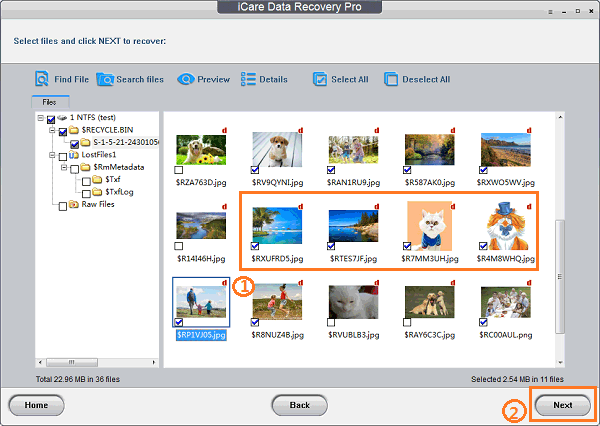 ---
Last updated on Nov 01, 2022
Related Articles