How to Recover Files from Damaged Seagate External Hard Drive
You may look for software that could recover files from seagate external hard disk. Don't worry, your files can be rescued if your disk is not physically damaged or you did not write new data to your seagate external drive.  Most of the important documents nowadays have a soft copy through saving it on your computer, but to save up more of your computer's memory, external hard drives are used. An external hard drive has different sizes depending on the files you plan to store on the drive. The only drawback with buying this device is the fact that it can be damaged and the files you have stored there can be corrupted.
Reasons Why Seagate Portable Hard Drive Is Damaged
For any other external hard drive brands, Seagate can also have recovery software that will help you recover your files when it is damaged or corrupted. However, you need to know the signs in which it is going to stop working or going to be damaged so that you will know how to recover files from your damaged and erroneous Seagate external hard drive.
Anomalous Clicking Noises. It is natural for a Seagate external drive to make slight noise while accessing the files from it. But if the noise gets louder and faster, this may be a sign of a problematic Seagate hard drive.
Sudden change in behavior. If your Seagate external HDD takes more time in loading small sized files, it may also be a signal or indication that it could be damaged any time.
File system error messages. When you connect your Seagate external hard drive in your computer and displays error messages, it shows that your Seagate external hard drive is going to die in the days to come.
iCare Data Recovery Pro software can help you recover your files from your damaged and unreadable Seagate external hard drive like the following situations.
Steps To Recover Files from Damaged Seagate External Disk

Preparation: download and install iCare Data Recovery Pro, get your seagate external to hard disk and then run iCare
Step1. Choose  a recovery mode in iCare to start recovery.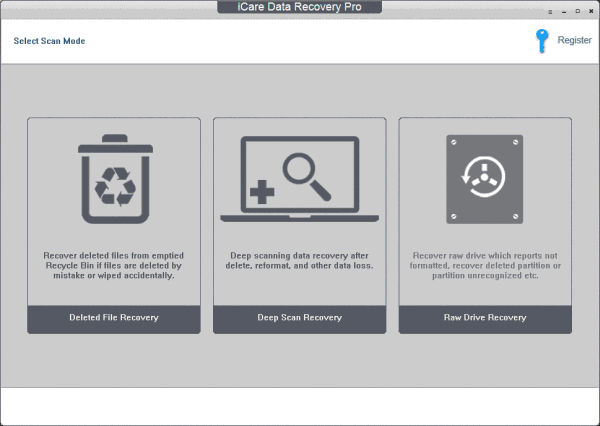 Step2. Choose your seagate external drive and then wait for scanning to be finished.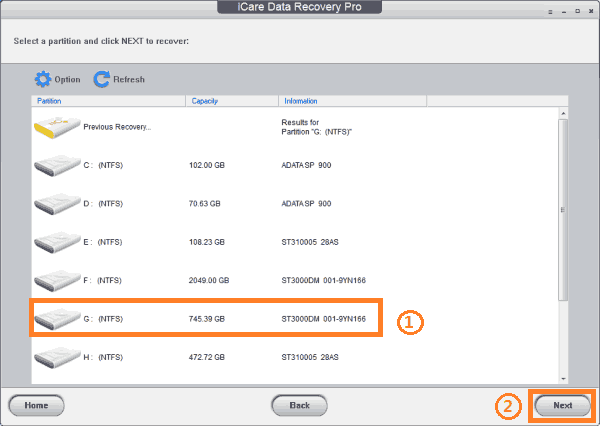 Step3. Preview lost data off your seagate external and save them to a safe place.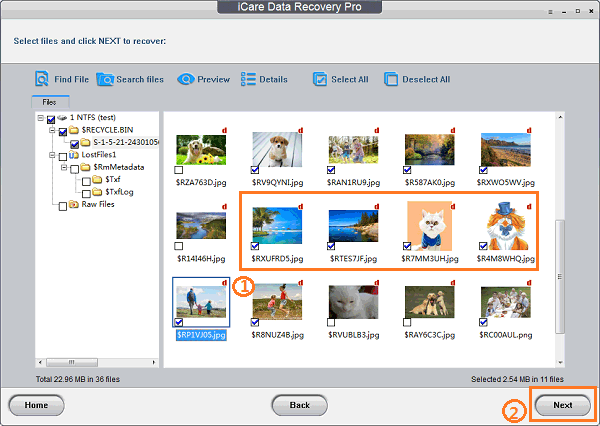 Seagate External Hard Drive Is Not Detected
When you connect your Seagate external hard drive in your computer and it is not detected by your device, then you might have a malfunctioning hard drive board located at the bottom of your external hard drive. One of the causes of its damage is the heat generated by the hard drive itself so it is better to connect it in the USB port located on the side of you laptop or computer where the steam heat is blown out. Though your external drive cannot be detected by your computer, iCare Data Recovery software will aid in recovering the files from it.
Corrupted Files Recovery on Seagate Portable HDD
Even though Seagate portable hard drive gets detected and can be accessed by your computer but you are not able to see your files inside and the prompt message says that you have to format portable hard drive, then you have corrupted files in your external hard drive. The best solution for this is to use iCare Data Recovery software. It can find anything that you want to recover on your Seagate portable hard drive even when it is corrupted and unreadable.
Hard Drive Is Detected but Does Not Work At All
It is useless to see that your hard drive is detected by your computer but fail to work. You will just find it hard to even access the files in it. It may not even display a prompt message to format its properties. You also will not hear a louder clicking sound but a repetitive sound like a pirated CD. It's like your hard drive is reading the same data repeatedly which will guide you to install the iCare Data Recovery software.
The Bottom Line for Data Recovery from Damaged Seagate Portable HD
How to recover files from damaged seagate external drive? When seagate portable external hard drive is damaged, the first step is to stop using the device from any further operation that you may try to fix the HD since any further operation could result in data deleted and lost forever. Try iCare Data Recovery Pro, the read-only software won't do damage to your disk. Download it now. This software is able to recover corrupted excel files, ppt files, txt files, video files, music, and more other types of files from damaged Seagate portable hard drive.

---
Related Articles