How to Recover Deleted Items in Microsoft Outlook 2010
In daily business operations, many people have encountered the problem that they mistakenly delete important email files in Microsoft outlook 2010 or other outlook server. How can you restore mistakenly deleted items if you still have not made any backup? Usually, there are solutions for email pst file recovery when you deleted them in following situations:
Delete emails from Microsoft outlook 2010 after mistakenly clicking "Delete" option
Delete selected contacts or emails in Microsoft 2010 by pressing Shift + Delete keys
Empty "Deleted Items" folder in Microsoft outlook 2010
PST files is corrupted or password protection in Microsoft outlook 2010

How to Recover Deleted Items from Microsoft Outlook 2010?
When referring to data recovery, many people will come up with professional data recovery software. Sometimes, it is not so good as you imagine to install a data recovery program at once. When you deleted any item in Microsoft outlook 2010, you can do something to check if it is possible to restore all deleted files without relying on any tool.
First of all, you can open "Folder" and then click "Recover Deleted Items". Then, you can see all deleted items there. You only need to select the items you want to restore and click "Recover Selected Items". Now, you can open inbox on the Microsoft outlook 2010 and all recovered items are stored there. Usually, when you delete items in Microsoft outlook 2010 by clicking "Delete" option, you can use this method to restore all deleted items including emails, tasks, folders, notes, calendars, contacts, journals, etc.
Pay attention: The "Deleted Items" folder only contains 14 days worth of deleted items by default. However, you can set to remain the deleted items for a longer time as you like.
Restore Permanently Deleted after Shift Deleting
You may permanently delete items in Microsoft outlook 2010 if you delete them by Shift + Delete keys or emptying "Deleted Items" folder. In this situation, you may find that the "Recover Deleted Items" is grey. Now, you need to open registry editor to perform some settings. Exit the Microsoft outlook and follow this guide:
Click "Start" button =>> click "Run" =>> type "regedit.exe" =>> click "OK" =>> click "MyComputer\HKEY_LOCAL_MACHINE\Software\Microsoft\Exchange\Clinet\Options.\" =>> create new DWORD Value =>> type DumpsterAlwaysOn =>> Set the DOUTLOOK value to 1 Now, you can restart the Microsoft outlook 2010 to restore the permanently deleted items after Shift deleting.
Retrieve Deleted Emails in Microsoft Outlook 2010 from Its Sender
Sometimes, things are very simple. If you received an email from your friend but mistakenly deleted it, you can ask your friend to send the emails to you again.
Freeware for Microsoft Outlook 2010 Deleted Item Recovery
Cannot undelete outlook since you have permanently deleted them in Microsoft outlook 2010? You lose the contact information so cannot ask the send to send the email to you again? If you fail to get back what you need after trying every method you know, you can use iCare Data Recovery Free. It is a free data recovery program that enables you to retrieve lost contacts, emails, calendars, etc after deleting in Microsoft outlook 210. This data recovery software is a Windows data recovery program, so you have to install it on a Windows computer in order to perform data recovery:

Step1. Free download and install the software on your computer. Launch the software and select a proper scan mode.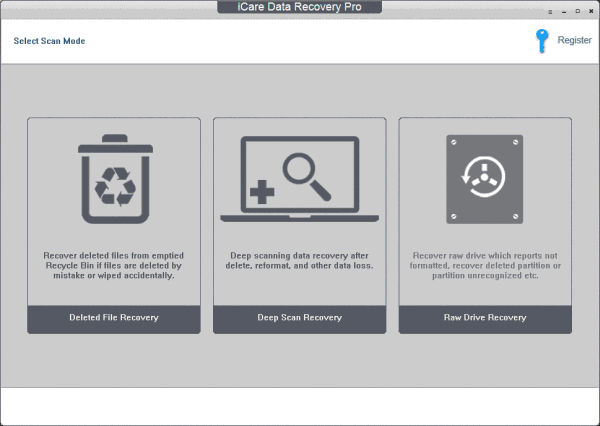 Step2. Select the drive where data got deleted and then let the software scan it to search lost files.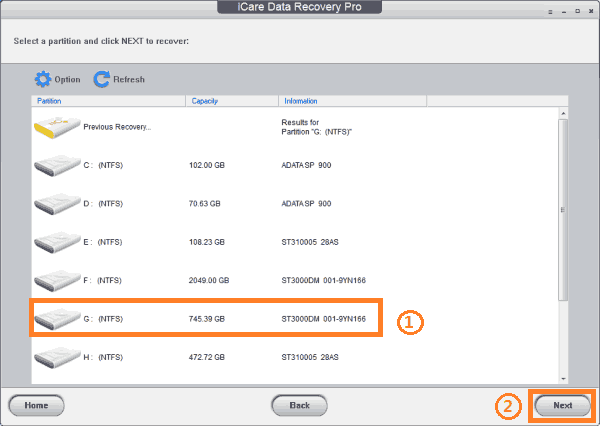 Step3. Preview files after scanning and then save the deleted items to a different drive.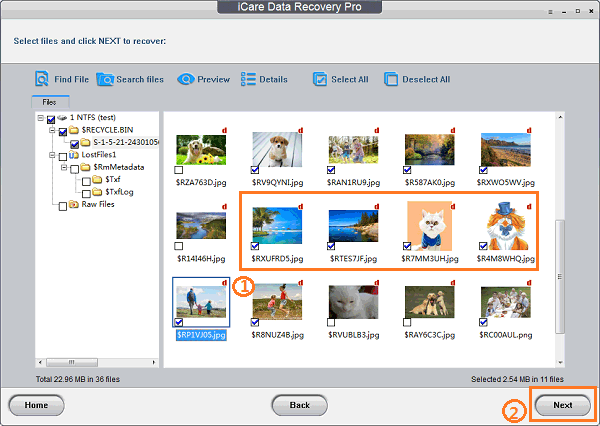 You can also run iCare Data Recovery to recover corrupted excel files 2010 or restore other types of files from any storage media.

---
Related Articles
Data Recovery Software > Howto > How to Recover Deleted Items in Microsoft Outlook 2010