How to Recover Deleted Files on Microsoft Surface Book
Microsoft Surface Book Files and Folders Are Deleted Unexpectedly?
Hello, friends! When you do have mistakenly deleted important movie folders, file folders and more while trying to free up 128GB, 256GB,512GB or 1TB Microsoft Surface book drive space, when you do have shift deleted preferable photos, songs, games and files off from Intel Core i5 or Core i7 Microsoft Surface book SSD while trying to transfer some desired computer information to or from external drives, flash drive or other storage devices, or when you do have accidentally wiped something useful off from Windows Surface book laptop internal hard drive or partitions while doing something else, like editing business documents, installing or uninstalling unfamiliar programs, removing PC viruses or threats, etc, do not to feel frustrating or give up and merely go try deleted laptop hard drive or partition data recovery software, which often are designed with outstanding features to help people to recover files deleted from computer hard drives or partitions.
Simple Surface Book Drive Deleted Recovery Tutorial for You:
No matter how and why you have accidentally or permanently deleted your Surface Book laptop drive files, your missing computer information, like your desired movies, documents, songs, games, applications and more contents, are not really deleted and gone permanently. Instead, they are often stored well on this Microsoft computer internal hard drive well and could be restored back easily with deleted file recovery software before they are all replaced by news stuffs on the same drive. Hence, in your case, in comparison with wasting time in blaming anyone, you'd better seize the time to search and select a proper hard drive data recovery tool to rescue all possible original Surface book computer information back.
Hence, in order to let you have a high chance to get deleted PC files back successfully, you can follow this simple Surface Book drive deleted file recovery tutorial to go on:

Step1. Run your desired internal hard drive data recovery program on an external hard drive or flash drive connected on this Microsoft Surface Book.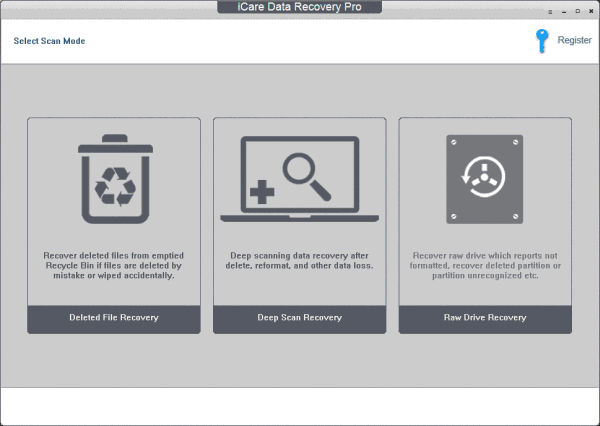 Step2. Select a fixable data recovery mode on its main screen. If there is a Deleted File Recovery mode or the similar data recovery mode offered for you, it could be your good choice for the next data recovery.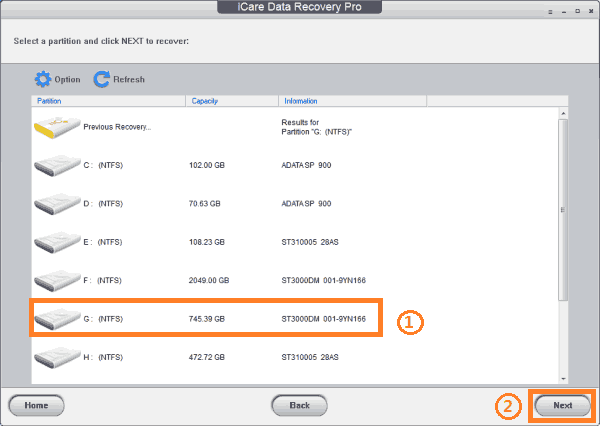 Step3. Choose the Surface book drive or partition with deleted file loss issues and perform a deep scan there.
Step4. Recover erased Microsoft computer drive information to other drives or locations.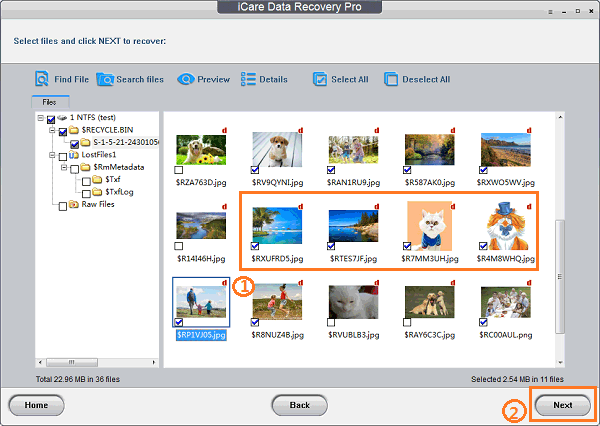 Please Note:
*If you do have also deleted your surface book computer partition anyhow, deleted partition recovery software could be your choice chance.
*If you do have decided to choose a paid data recovery program to rescue your files deleted unexpectedly, always firstly use its free or trial version to see whether it is helpful before any purchase.
*If you do have rescued everything wanted back, remember to save these files to another storage devices. Also do not save these restored drive contents on the same Surface book internal drive in case of data recovery failures.
Immediately Check Recycle Bin after Mistaken Delete or Shift Delete Firstly
When you do have wiped some pictures, files and videos off from Microsoft laptop permanently with shift delete, you are not suggested to run data recovery applications immediately there. Why? There are still other methods that can help you take deleted information back without relying on some data recovery technologies. And the first thing you are supposed to try is to check your Surface Book laptop Recycle Bin which often will automatically receive many deleted or shift deleted documents, videos and songs till you do empty it completely. So, go open your Recycle Bin and check whether all your wanted information are still listed there. But, if you do have emptied it yet, also go recover permanently deleted files from emptied Recycle Bin.
Check All Microsoft Surface Book Data Backup Devices or Locations Secondly
If you do find nothing or no all wanted Microsoft computer data after delete from Recycle Bin folder, also do not worry! You are also possible to recover your lost drive information from computer backup devices or locations. Do you save any copy of your Microsoft surface book internal drive contents, especially some very, very important files, on other USB hard drive, pen drive, CD, online storage or the like storage device? Generally, rescuing lost drive information back from backup devices or locations are always supposed to be the safest and most effective solutions when you are stuck in a deleted file loss trouble.
Of course, this way can only be practical for you when you do have made data backups elsewhere in advance.
Professional Deleted File Recovery Experts or Agencies Could Be Your Last Chance!
If you also unfortunately save no all desired PC information back from backup devices or locations, you are supposed to use deleted file recovery programs to undelete hard drive files. But, if such data recovery tools also make no difference, perhaps your Microsoft SSD drive data may be already corrupted or your internal hard drive is damaged somehow, in order to get your files erased back as many as possible, professional deleted file recovery experts or agencies could be your last chance. If they also have no workable solution to get your stuffs back after delete, you'd better learn to make computer drive data backups from now on and also update these backups as possible as you can.

---
Related Articles