How to Recover Data from Transcend CF Card for Free
Transcend CF card is a popular brand, which is similar to all other brands of CF card. You can use a Transcend CF card in PDA, notebook, digital camera and desktop, etc. CF card is a flash memory storage media, from which you can easily delete files or lose data after performing some operation on the devices where has a CF card inserted in. You can delete photos on a Transcend CF card on your camera, PDA or computer. You can also format the Transcend CF card on those devices and erase all data only in one second. A Transcend CF card would also stop working sometimes by showing CF card not formatted error, RAW error, write error, read error, etc. What can you do to get back lost data in all Transcend CF card data loss situations? Only a data recovery program is needed to resolve all data loss problems from your Transcend CF card.

How to Recover Data from Transcend Compact Flash Card?
If you are looking for memory card photo recovery tool to restore lost files on Transcend CF card, you can use iCare Data Recovery Free. It is a completely free tool for all brands and types of card data recovery. This software works on Windows platform, so you need to connect the Transcend Compact flash card to your computer that runs Windows operating system to perform CF card file recovery by following steps below:
Ste1. Run the software after installing it on your computer and then select a proper scan mode.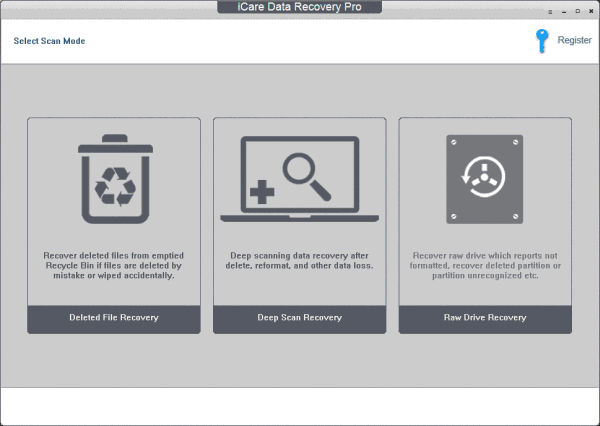 Step2. Choose the Transcend compact flash card and then wait patiently before the scanning is completed.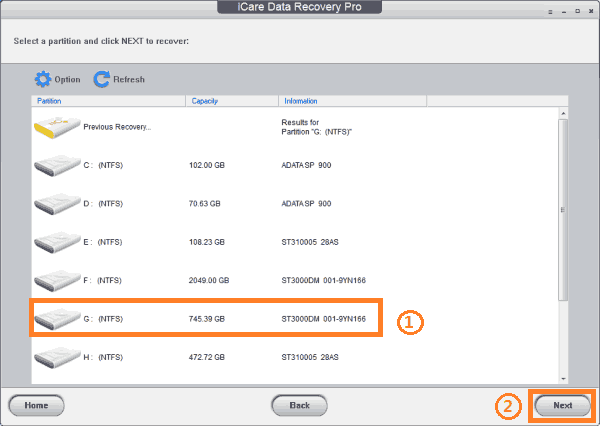 Step3. Preview files after scanning and then select the files you need and save them.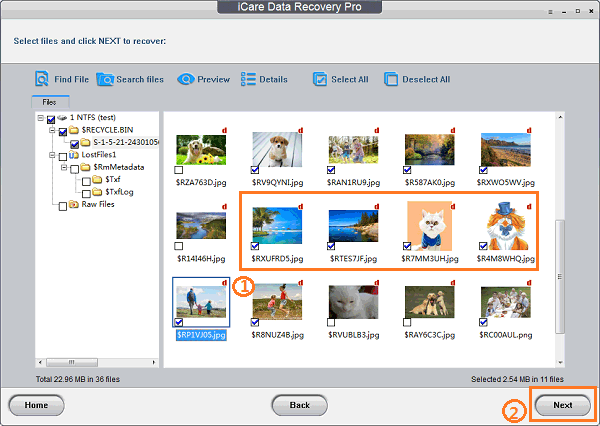 Transcend CF Card Deleted Files Recovery
How to recover data after accidentally deleted some pictures from my cf card? You can free recover any file from CF card after deleting with the iCare Data Recovery.
How to Safely Transfer Photos from Transcend CF Card to PC?
In many cases, files get lost from Transcend CF card during data transferring. If you do not want to lose any data or spend time in recovering data, you can pay attention to following points to safely transfer photos and videos from Transcend CF card to your computer:
1. When you want to transfer any file from Transcend CF card to computer, you had better copy all files and paste them to the computer's hard drive instead of cutting.
2. You should avoid turning off the digital camera or computer when you are transferring data from Transcend CF card from the camera to your computer. It easily causes data loss if your computer shuts down suddenly during data transferring when you cut files from the CF card.
3. If possible, you can share photo from Transcend CF card through network. For example, you can insert your Transcend CF card to a card reader and connect it to your computer, and then you can upload all files from the CF card to your FaceBook, Google drive, Twitter, etc as long as your computer is connected to network.
3 Ways to Format Transcend CF Card
How to format a Transcend CF card? In many situations, formatting seems to be a useful method to fix problems when your Transcend Compact Flash card requires formatting, or the Transcend CF card changes to RAW file system, etc.
Here are 3 possible ways to format Transcend CF card:
1. You can format the Transcend CF card in your digital camera if you often use it in camera. It ensures that you can format the CF card into proper format that is compatible with your digital camera with this method.
2. You can connect your Transcend CF card to a Windows computer to complete the format. You just need to connect it to your computer and then right click the CF card in My Computer and finally select Format option to format it.
3. You can also format the Transcend CF card on Windows PC by opening the Disk Management. Sometimes, when Transcend CF card is not recognized in My Computer, you can try to format it under Disk Management.

---
Related Articles