How to Recover Data from Formatted Panasonic SD Card
"Hello! Please tell me how to recover quick formatted SD card in PC? I formatted my 32GB Panasonic SD card in HTC smartphone just now and files were erased permanently from the card. I want to look for a way to restore lost data from my HTC mobile phone Panasonic SD card after formatting."
"I bought a new Panasonic 16GB SD card for my Blackberry Classic 20. Just now, I connected my phone to my computer and transferred some data from another memory card to the Panasonic SD card. After data transferring, I accidentally formatted SD card and erased all files on the card. The lost data is unique and precious. Can I unformat SD card to restore lost data from Blackberry Classic 20 card?"
"My 4GB Panasonic SD card is not readable in Samsung Galaxy S4 because it says memory card has RAW file system. Windows system reports disk drive needs to be formatted warning when I tried to open the Panasonic SD card in my computer. So do I need to format the SD card to fix the problem? Can I recover videos and images after formatting SD card in PC?"
Hi there! I need to restore some videos from my Panasonic SD card for Canon EOS 5DS. My son mistakenly press wrong button on my camera and formatted the SD card inside. There are many videos and pictures on the card, but I only need to recover videos. Can anybody tell me any way to recover deleted files from SD card after formatting?
Recover Data from Formatted Panasonic SD Card
In order to restore formatted Panasonic SD card data, you can use iCare Data Recovery software. This software enables you to restore different kinds of files from Panasonic SD card 1GB, 2GB, 4GB, 8GB, 16GB, 32GB, 64GB, 128GB, etc for any device. You can follow the steps below to to undo quick format or full format SD card:

Step1. Run the data recovery software and select a recovery option.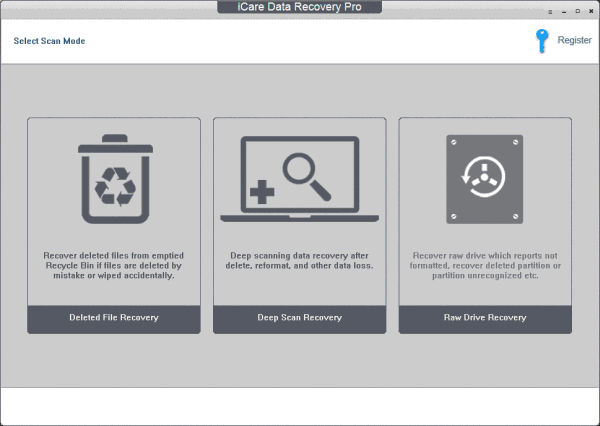 Step2. Choose the Panasonic SD card as aim disk and let the software scan it for lost files.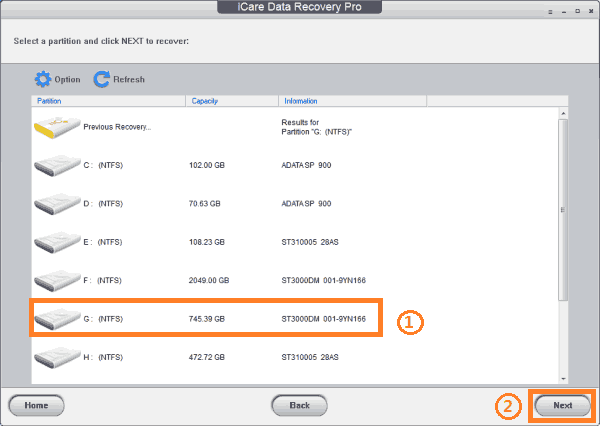 Step3. Preview the found files and recover the data you need.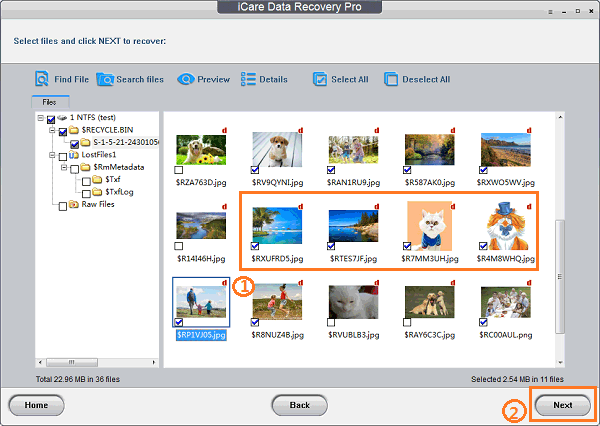 Supported Devices
As you know, SD card can be used in digital camera, cell phone, PDA, etc. By using iCare Data Recovery software, you can restore data from SD card for any device like Android phone (Blackberry, HTC, Samsung, Xiaomi, etc), Digital camera (Canon, Nikon, Olympus, etc) and more other types of devices.
Windows Failed to Format Panasonic SD Memory Card
Have you ever met the problem that PC reports it was unable to complete the format when you want to format your Panasonic SD card to fix error? If you meet this problem, what you should know is that data is recoverable from the formatted SD card even if the formatting is not completed.
==>> For more detailed information, please go to this article - SD memory card cannot be formatted>>

---
Related Articles
Hot Articles
Hot Tags