How to Recover Data from Dane-Elec SDHC Card
"About 5 months ago, I bought a Dane-Elec SDHC 16GB Class 4 card. I have stored nearly 8GB data on this memory card, but today I mistakenly formatted SDHC card on my digital camera. How do I recover pictures from formatted SDHC card?"
"I have many pictures on my 32GB Dane-Elec SDHC card, but I mistakenly deleted some when I was transferring data from the SDHC card to my computer. I deleted about 10 pictures which are very important to me. All deleted files were not moved to Recycle Bin. I want to know how to recover photos from SDHC card after deleting?"
"My Android phone says memory card is corrupted when I attempted to access my Dane-Dlec SDHC card. Connecting the card to my PC, it says SDHC card has unsupported file system. Now, I want to open the SDHC card and copy some data. Can you tell me how to access a corrupted SDHC card which shows unsupported filesystem?"
Recover Data from Dane-Elec SDHC Card
Do you want to get back lost data from your Dane-Elec SDHC card when running into any of situations above? If so, you can use iCare Data Recovery software, , a read-only data recovery tool, to recover any type of lost files from not only Dane-Elec SDHC card but also from other brands of memory card such as micro SD card, mini SD card, XD card, CF card and memory stick. This data recovery software can work on Windows PC including Windows XP, Windows 7, Windows 8 and Windows Vista, etc. Now, you can follow the steps below to recover lost data from your SDHC card:

Step1. Launch the software and choose a recovery option.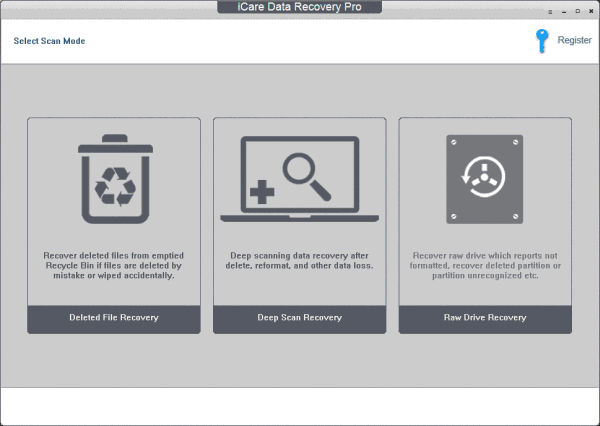 Step2. Choose the Dane-Elec SDHC card as aim disk so that the software can scan it for lost files.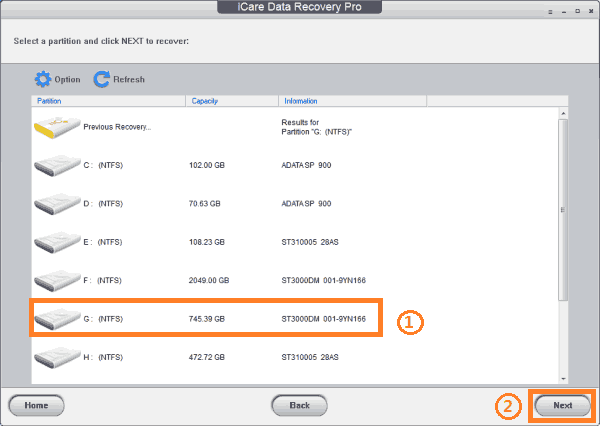 Step3. Preview the found images and then recover the files you need.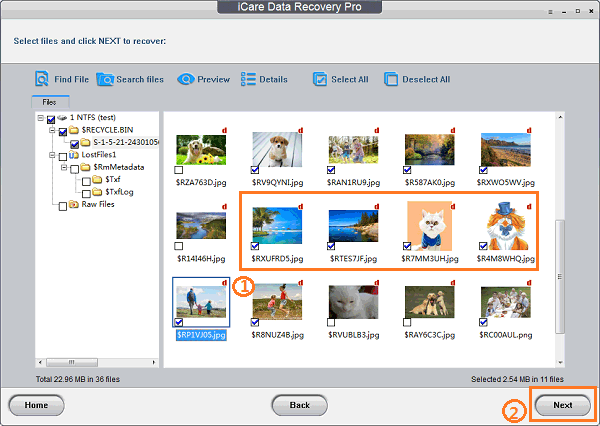 Situations to SDHC Card Data Loss
Usually, data can be lost from SDHC card in following situations and you are able to perform SDHC card file recovery for free in all problems below:
Mistakenly formatting SDHC card

Accidentally delete files off SDHC card

SDHC card has read / write error

…
It is a headache when important data got lost from storage media. Although you can rely on data recovery software for memory card to restore lost files, the best way to avoid data loss is to backup important data. In addition, you should use your SDHC card properly to avoid unexpected data loss.

---
Related Articles
Hot Articles
Hot Tags