How to Recover Contacts WhatsApp Messages Pictures on iPhone SE
iPhone SE is an iOS device released in March 2016, with which you can contact anybody, take photos, record videos and install App from Apple Official App Store and many things. You probably store thousand of important files on your iPhone SE. And sometimes, those files might be lost due to different reasons. This page will share how to recover contacts, WhatsApp messages, photos, videos and more other types of files lost from an iPhone SE.
All Reasons for Data Loss from iPhone SE
Different kinds of files usually get lost from your iPhone SE due to following reasons:
Deletion is one of the most common reasons for data loss from an iPhone SE. You may delete text message SMS from iPhone SE by mistake, or you might delete files in order to free up space since iPhone SE internal memory is full.
iPhone SE data loss after iOS update or jailbreak
Another common reason for iPhone SE file loss might be caused by iOS update or jailbreak. For example,
>> Data loss after iOS 10 update
>> iPhone SE erased some data after updating to iOS 9.3.2, iOS 9.3.3, iOS 9.3.1, iOS 9.3, etc
>> Files were lost after iOS 9.2 jailbreak failure
>> iPhone SE shows error 56 code during iOS 9.3.2 update
>> iPhone SE crashes after iOS update failure
Here are some other reasons for iPhone SE data loss:
>> iPhone SE Is disabled after typing incorrect password
>> iPhone SE camera roll is crash
>> iPhone SE shows 0 type storage available
>> Data loss from dead iPhone SE
3 Methods to Recover Contacts from iPhone SE
Contacts refer to the contact information like phone number, WhatsApp contact list, etc. To recover contacts from iPhone SE when you run into any data loss situation, you can rely on following 3 methods to recover lost contacts on iPhone SE:
Method 1: Recover iPhone SE from previous iTunes backup so as to get back lost contacts
Method 2: Restore iPhone SE from iCloud backup to recover lost contact
Method 3: Retrieve contacts from iPhone SE with data recovery for iPhone
Tip: Usually, you have to restore whole backup instead of the specified contacts if you use method 1 and method 2 to perform iPhone SE data recovery.
Restore WhatsApp Messages from iPhone SE with iCloud
WhatsApp is an App that is able to work on iPhone SE, with which you can send messages to your friends or family. If you want to restore WhatsApp deleted messages or chatting history, you can follow the steps below:
Step1. Uninstall the WhatsApp on your iPhone SE and reinstall it again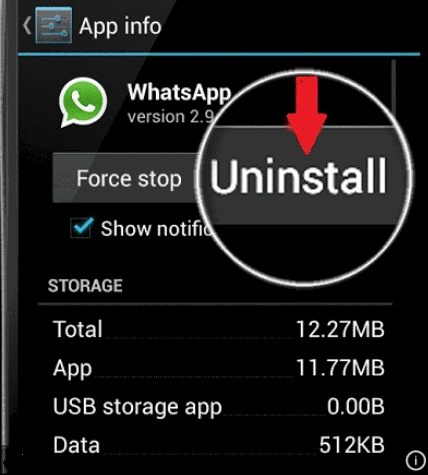 Step2. Launch the WhatsApp and then type the phone number and then click Done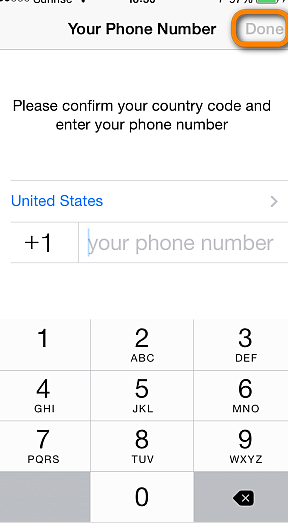 Step3.Select Restore Chat History and then wait patiently in the restoring process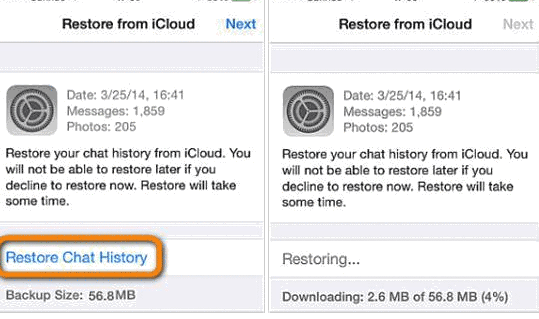 You must make sure that you have backed up the WhatsApp with iCloud in advance if you want to restore WhatsApp message from iPhone SE with iCloud backup:
To backup WhatsApp messages with iCloud, you can:
Click Settings on WhatsApp > click Chats Settings > Chat Backup > Back up Now
Retrieve Photos Videos on iPhone SE
For photo video recovery on iPhone SE, you can also rely on the three methods above if you backed up the iPhone SE before data loss.
Since iPhone SE runs iOS 9.3, you can restore recently deleted photos and videos from Recently Deleted album on your iPhone SE by following launch Photos App on iPhone SE > click Album > click Recently Deleted > choose all photos and videos you need and then click Recover button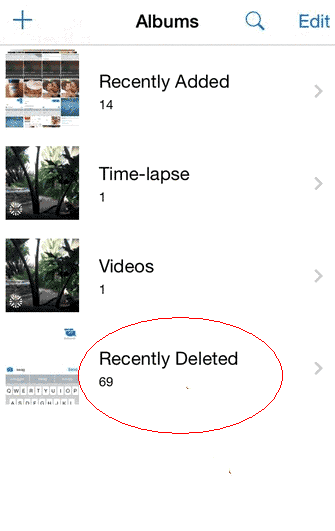 Download data recovery for iPhone
---
Related Articles