How to Jailbreak iOS 9.3.1 without Losing Data
iOS 9.3.1 has more powerful features than previous version, but iPhone, iPad or iPod users still need to jailbreak their iOS device in order to remove restrictions or limitations in iOS 9.3.1 operating system if they want to download and install applications from other sources rather than official Apple App Store. This page will share method to jailbreak iOS 9.3.1 without touching any data including text message, images, videos, music, documents, emails, etc on your iOS device.

What Should You Do Before Jailbreak iOS 9.3.1?
If you do not want to meet any unexpected trouble or losing any data after jailbreak iOS 9.3.1, you had better do some preparation work before jailbreak. Here is something you can do to well prepare your iOS 9.3.1 device for the jailbreak:
1. Backup all data from your iPhone, iPad or iPod (the device you want to jailbreak) via iTunes or iCloud. Or you can also copy all important data from the iOS 9.3.1 device to local drive of your computer to make a backup. In a word, you should backup all important files before jailbreak in order to avoid data loss during or after jailbreak.
2. Connect the iOS device that you want to jailbreak with proper network and update the iTunes to the latest version.
3. Make sure that the iOS 9.3.1 device has enough electric quantity to prevent your iOS device from shutting off during jailbreak, in which situation the jailbreak will fail or even cause iOS corruption.
4. Make sure that there is enough free space for the jailbreak.
5. Click "Settings" on your iOS 9.3.1 device > click "iCloud" > turn off the "Find my iPhone (iPad or iPod)"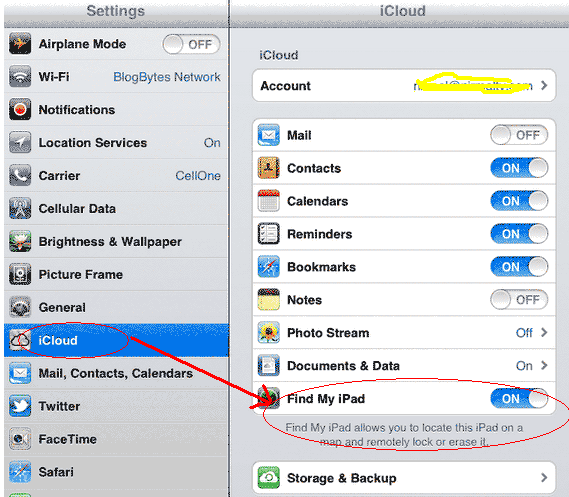 6. Go "Settings" > "Touch ID & Passcode" > Turn off Touch ID for Passcode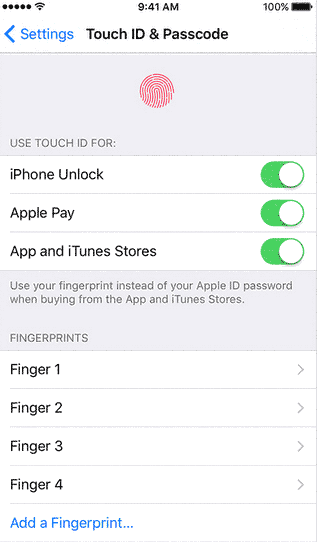 After doing all those preparation work, you can jailbreak iOS 9.3.1 without worrying about data loss.
How to Jailbreak iOS 9.3.1 for iOS Device?
Along with the improvement of iOS, it seems that it becomes more and more to jailbreak an iOS device that runs high version of iOS like iOS 9.3.1. However, some people still find useful solutions for iOS 9.3.1 jailbreak for your devices. Simply say, you have to download and install jailbreak tool in order to jailbreak iOS 9.3.1. You can find many such kind of jailbreak tool online and select the one that is compatible with your iOS device. You can install applications, themes, and more from outside of official Apple App Store after jailbreak iOS 9.3.1.
Free Restore Lost Data from Jailbroken iOS 9.3.1
Although it usually does not cause data loss due to jailbreak iOS 9.3.1, sometimes accident happens and data gets lost during or after jailbreak. This is the reason why it is highly recommended you to backup data before jailbreak. You may lose data from iOS device after performing jailbreak due to situations below:
1. Jailbreak fails since there is not enough power on your iOS device or due to some other reasons, after which the iOS is corrupted and becomes inaccessible.
2. Your iPhone or iPad is infected with virus because you installed some spyware on your device after jailbreak.
How to restore iPhone after jailbreak iOS 9.3.1? Usually, you have three solutions:
Solution1: You can restore iOS 9.3.1 from iTunes backup if you have made a backup before jailbreak.
Solution2: You can also recover data from iCloud backup after jailbreak iOS 9.3.1.
Solution3: If you want to recover deleted files from iPhone without iTunes backup or iCloud backup, you may need to use data recovery for iPhone to restore lost files after jailbreak iOS 9.3.1.

Download data recovery for iPhone
---
Related Articles